10 Must Have Winter Accessories for Trucks
Best & Important Winter Upgrades for your Pickup Truck
Winter is coming. It's time to get prepared for body piercing cold winds, several feet of heavy snow and the slipping of the tires due to driveway ice.
So, are you and your vehicle prepared for the heavy snow and cold?
If your answer is no!! then it's time to get ready to show off what your truck is really built for.
Whether it is for safety or to push away the heavy snow from roadside, trucks always proves best as compared to other vehicle especially in rough and extreme climate.
Just like the Christmas shopping it's that time of the year when you have to stock up some of the winter accessories for your beast to prepare for and improve all aspects of winter driving.
There are so many parts & accessories available in the market for winter driving but choosing the best and most useful accessories always become the difficult task.
This is not a wise man decision to buy all the winter accessories but you must know about the useful and best winter accessories that will prove best in winter and safe your money and your truck in all aspects.
Here at Trucks Enthusiasts, we've listed most of the winter upgrades that you can choose according to your requirement and usage.
But before moving to the list, let's discuss about most important question, How to keep my truck efficient in cold weather?
How to improve my truck in cold weather
How to improve my truck in cold weather?
Cold weather causes trucks to lose both power and efficiency. But there are simple steps that you can do to ensure peak engine performance in winter conditions.
Check these 5 hacks that will maximise your truck's efficiency during freezing cold temperatures.
Pre-heat your vehicle for about 20-30 seconds
Always pre-heat your vehicle but no more than 30 seconds. Pre-heating will definitely help to restore temperature back but turning on your vehicle on idle for more than 30 seconds will hardly makes any difference because engine reaches to its optimum temperature only after you start driving not on the idle. So, don't waste fuel on idle but keeping the truck on for more than 30 seconds.
Park under covered or warm place.
Best way to protect your truck in winters is to part it in covered or warm place especially during nights. Engine will work best after it reaches to certain temperature, but cold nights will definitely slow down the process, so it will take time for engine to work efficiently which ultimately decreases efficiency.
You can also use some of the products that makes your windshield warm during nights, you can choose windshield cover or windshield de-icer that can melts ice in seconds in the morning. You can also spray your windshield down with a vinegar solution that is three parts vinegar and one part water. This vinegar solution will help prevent frost and ice from forming on your windshield.
Always check your tires pressure
You have noticed in the winters, that there is a more need to fill-up the tire pressure again and again, that is because of low temperature that decreases the tire air pressure and increases the rolling resistance ultimately decreasing the overall fuel efficiency.
So, during winter make a habit of checking tire pressure every day you leave from home.
Maintain a constant speed and avoid un-neccessary stops
Snow on the road will requires instant stops and slow speed. But maintaining constant speed will always fire up the economy but consider driving anywhere between 30-40 mph to keep your driving safe and constant to get more efficiency.
Takes of heavy winter accessories when not in use
This is very common mistake, most of the driver are not aware of. Just to save time in installing and removing the accessory, they keep that accessory attached with the truck even when not required. This will affect economy of the truck. And, what is need to drag an un-necessary accessory when you don't need it.
Straight from pulling cars out of a ditch or to ploughing snow, or to get protection from driveway ice or keep your body and engine warmer, these accessories will upgrade your truck to new level while keeping you prepared for anything that comes in your way.
Without wasting much time let's start our list of Must have winter accessories upgrade for your truck.
Top Rated Best Winter upgrades for Truck
Winter Tires
One of the most common winter upgrade that you will surely need is, winter tires. These are the best buddies for your truck in winters.
As winter is time of skidding the tires due to driveway ice and it's pretty much obvious that you can't get out every time to remove the ice in your way .
So, it's time for you to get a set of snow tires for winter that can bring you a level of huge improvement with less skidding to no skidding when driving through deeper in snow or even during on top of packed of snow.
There are other benefits of winter tires also, like they are especially designed with bigger threads just to get proper grip and they are also carved for better traction proving improved vehicle control during the winter.
There are many different brands, sizes and styles of snow tires available. Some sets will be more expensive than others but there are very often some budget options available as well.
You can choose according to your requirement depending upon what you will be using them for. There are different tires available with different threads for deeper snow or normal driveway ice.
Just choose according to your requirement.
PROS:
Protects your truck from skidding
Provide Better traction
Improved Vehicle Control
Let you drive through deeper snow and on icier roads
CONS:
Little Expensive
As treads are softer, tires can more prone to wear on dry roads
Mostly drivers keep both summer as well as winter tires which led to increase in overall cost
Security Chains or Tires Chains
The other upgrade for winter driving is Snow or Tires chains that is also considered as alternative for winter tires.
The tires chains have same work as winter tires but unlike winter tires these are not expensive and you don't need to pay extra for summer tires as well as winter tires with snow chains.
You can convert your summer tires directly suitable for winter driving just by installing snow chains.
Same as winter tires these chains will give you improved vehicle handling and better traction.
"Unlike winter tires you can't use snow chains when there is less or little snow on the road as the chains will wear out and also damage the road. So it's recommended to use the chains when there is at least inch or more than inch thicker snow on the ground." If you want a complete buying guide on how to choose Snow tire chains then do check this article.
PROS:
Cheaper than Winter tires
Provide better traction and handling
Best buy for buck
Installation is easy and quick
Easy maintenance – Just remove it and wash it to remove dirt and debris
CONS:
More prone to Wear
Don't drive fast while having snow chains to avoid harsh braking and it will also damage the chains
Anti-Skid Grabbers/ Cables- Alternate for Winter tires/Snow Chains
Anti-Skid Grabbers or Cables are the best for those who don't want to spend much on winter tires or on snow chains.
These are the alternatives for winter tires/Snow Chains. They are used to enhance the ability of a slipping tire to extract itself from a poor traction situation.
Ideal for winter driving and for emergency situations these proves best vehicle recovery tool that can pull you out in any emergency situation during winters.
Constructed form rugged and durable rubber, these are the quick and simple portable solution that t can make your truck capable for winter driving without skidding.
PROS:
Cheaper than Winter Tires/Snow Chains
Provide good traction
Quick and Simple To install
Best Vehicle Recovery tool in emergency situation
CONS:
Sometime it gets break down in one use only
Though no harm to tires but not durable for long run
Ice Scrapper and Snow Brushes
The another upgrade for winter driving is Ice scrapper and Snow Brushes. In winter the most common problem that most of the people face is your cars, windows or pavement are covered by snow. If it will not get cleared on time, then it will create other safety issues.
At that point of time Ice Scrappers came into work. There are lot of ice scrappers in the market with different specifications and features. Some comes with dual function as they work both as ice breaker and ice scrapper. While other comes with comfortable cushioned handle and perfect shaped heads along with different lengths.
So it depends upon you which one you want according to your requirement and its use.
Snow brushed also has the same work only the difference is snow brushed are smooth and used for cleaning the ice not like ice scrapper that can also use to break and remove the ice.
PROS:
Remove and break thick ice
Easy and durable method to get rid of thick snow
Cheaper and not limited to only vehicles
Clean car windshield and windows
Remove icec from the top of the vehicle also
CONS:
Choose carefully while buying don't forget to check bristles – Thin bristles will damage easily
Windshield Covers
The next line-in upgrade for winter driving is Windshield covers. You can also use windshield covers instead of ice scrapper but only for vehicles. As this is cheaper and time saving option than removing ice from your windshield every time.
But ice scrappers have their own benefits and those are multiple purpose too. But if you want to save more money and time and just need it for your vehicle then windshield covers are best option for you.
With these covers , you only have to remove them from the windshield before driving off that hardly takes more than a minute or so.
PROS:
Cheaper and Quick way to get rid of windshield ice
Saves your time – only take minute or two
Saves your windshield from scratches
CONS:
Not a long time solution
Will wear with time
Not multiple unlike ice-scrappers
Snow Plow
This is the another great winter upgrade for your truck. Basically A snowplow or snow plough is a device intended for mounting on a vehicle, used for removing snow and ice from outdoor surfaces, typically those serving transportation purposes.
Snow plow proves to be best solution for clearing ice or snow from the road and also saves your time as winter calls low visibility and extreme road conditions.
This is one the upgrade for winters that every truck owner should need for clearing driveway.
There are so many great plows available in the market with different sizes of plow, only you have to choose according to your need and requirement.
Whether you're looking to move large amount of snow from long country style driveway or you just need it for a short driveway, there is always a plow present that's proves best for you.
Add a snow plow to your truck and increase its usefulness and there is no need to worry about keeping plow on the truck year round as you can remove it whenever you want.
So why waste time and money waiting on a plow service when you get yourself out of the snowiest driveways in a moment.
PROS:
Best Way to remove snow form your driveway
In long run saves money as eliminate need of wasting money in plow service
Saves time as quickly clear off snow from the driveway
One of the Most important upgrade in winter
CONS:
Little expensive- but one time cost
Winch
Winch is the another great upgrade for your truck not in just winters but all over the year.
If your friend's truck or any vehicle probably ever stuck in heavy snow and you're looking for way to get it out, then you will know how useful a winch can be.
So, basically it can be used to pull the vehicle to which they are mounted out of a dangerous situation or pull another vehicle out as well.
Apart from these, winches are used for many other purposes as well, such as pulling tree stumps out of the ground or even to pull you over huge boulders if you ever do any off-road driving.
PROS:
Made with heavy construction- Strong enough to pull heavy loads
Used in extreme conditions
Helps in clearing driveway
Best combination with off-road driving accessories
Tonneau Cover
I know everyone is thinking why tonneau cover for winters…. Let me tell you the reason. If you leave your truck bed exposed during the winter, then you could find yourself with a bed full of heavy snow.
And, I am sure nobody wants to find his truck bed full of snow as it will take lots of time and other tools to remove the snow.
So, to avoid these situations tonneau cover proves to be best for winter driving also.
But, with lots of options in the market – it will very difficult to choose the right and strong tonneau cover for your truck as low quality or soft tonneau covers easily collapse under heavy snow.
So, it's important to choose the one that made form high quality material with rigid construction. Hard tonneau covers or Retractable tonneau covers proves best in these extreme conditions.
PROS:
Keep your truck bed safe from heavy snow
Saves your time for removing snow
Saves your money
CONS:
Choose the strongest one that made with heavy quality material otherwise it will collapse under heavy snow
Seat warmers and heated blankets
Not only the truck but you also need some accessories to increase your winter driving comfort.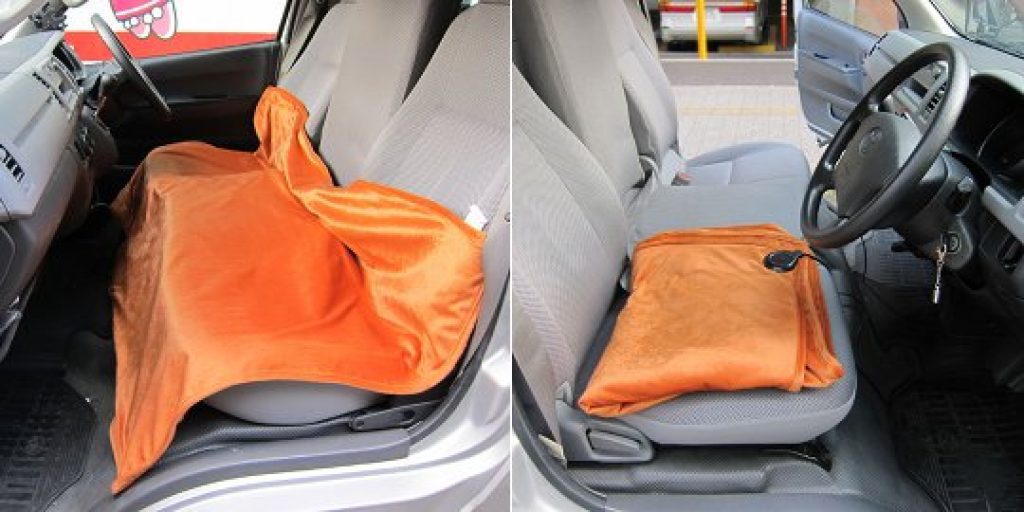 Get yourself safe and secure in winter driving from body piercing cold winds with seat warmers and heated blankets that are specially designed to keep you snug and warm in the midst of snow and cold.
Tank heater, Radiator hose heater and Engine heaters- Increase performance
This is the another upgrade that you can use in your truck to keep your engine warm and ultimately increase winter driving experience.
These heaters will directly impact on your truck's performance in winter driving. As if the engine will warm easily so as radiator so it will take lesser time and fuel to get started.
The heater used for engine warms the engine block, which ultimately warms the oil, helping it thin out and allowing it to lubricate the engine's moving parts faster than when it's cold and sluggish.
If your winter temperatures are rarely that cold, you probably don't need these upgrades.
PROS:
Increase performance
Better winter driving experience
Keeps your engine warm
---
Frequent Asked Questions about Winter Upgrades for Trucks
What should I upgrade on my truck first during winter?
Ans. You cannot skip the fact that tires are the single most effective upgrade for trucks during winters apart from other upgrades also. From a performance perspective down to the economic factors of fuel efficiency, safety, and mechanical longevity, tires are the most important thing to upgrade on a truck.
While looking for best tire chains, ice scrapper, windshield covers isn't a bad idea for winter upgrades. While forgetting seat warmers and heated blankets will not make your ride warm and cozy.. So there are many winter upgrades that you definitely need to see as per your requirement and then you need to decide which one you want at first place.
Why some trucks are bad in snow?
Ans. This is not common with every truck. Mostly , rear-wheel driver truck handles poorly in the snow due to a lack of sufficient weight over the rear wheels. To compensate for this, you could add cinderblocks, snow or sandbags to aid traction and help handle better in ice or snow.
If you want additional traction, you can choose winter tires or snow tire chains.
How often should I start my truck in cold weather?
Ans. It's a very common thing, with low temperatures, your truck battery can produce less current, making it that much harder for your engine to turn over in the morning. The cold can also stop your engine oil from flowing that puts even more strain on the battery.
So, overall starting instantly can be considered a bad idea, however you can warm your truck by putting it on idle for 20-30 seconds. The other thing you can do is, just turn of all the electronics accessories in your truck, like defroster or radio that will help battery to focus on starter easily.
---
Conclusion
We hope you enjoyed the article Top Rated Best Winter upgrades for Truck| Must have Accessories|Complete Buying Guide to its entire bits.
We do hope that this article helped you in making a definitive choice when it comes to choosing an Best and affordable winter upgrades for your truck.
If it really helped you,We'll be glad if you could share this article on social media services like Google+,Twitter,linkedin,Stumple Upon and Facebook using the Sharing buttons on the Top and End of this articles.
If you have any query Feel free to add you thoughts in the comment section below.
We'll happy to know your views.Do expect a quick reply.
Stay tunned for more updates.Thank You.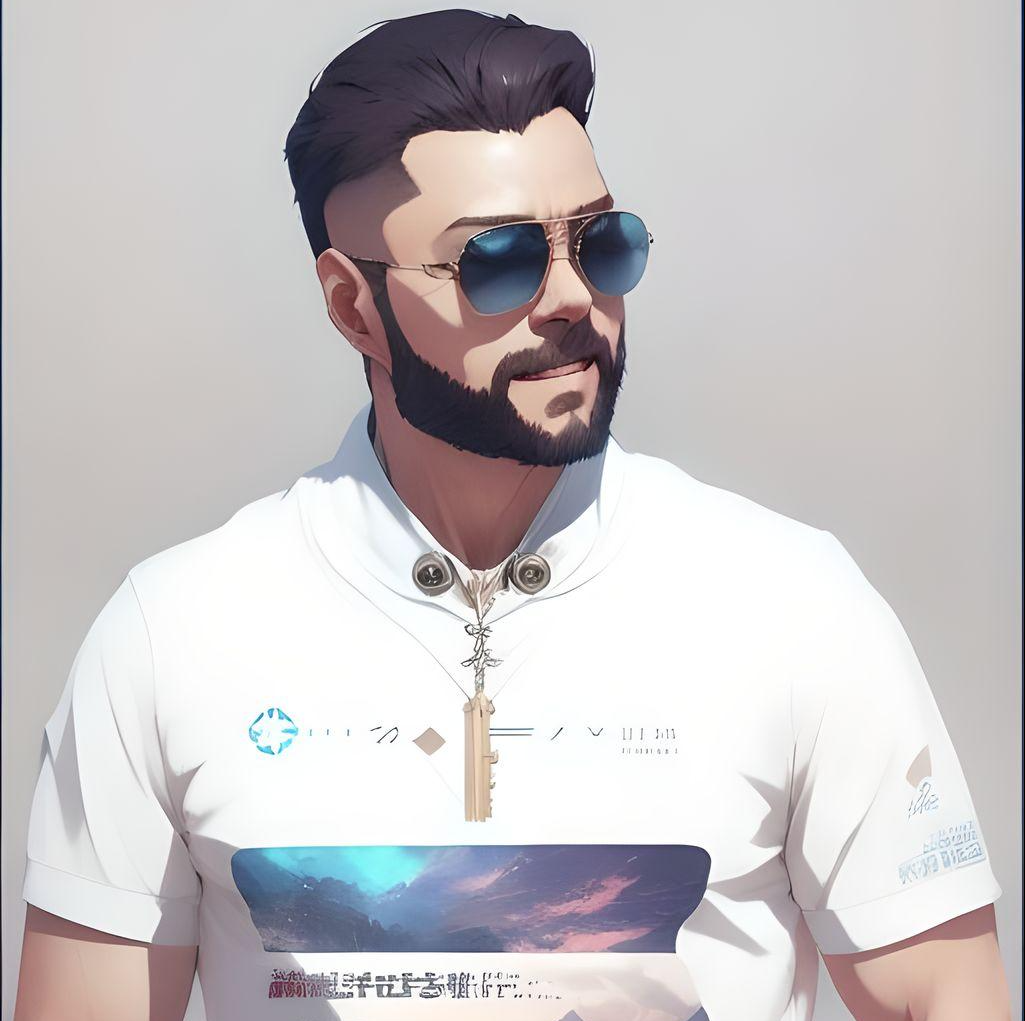 Vicky Dwaj, Founder and CEO of TrucksEnthusiasts ,  is an automobile engineer passionate about pickup trucks and accessories. Follow his journey to discover the latest trends in off-road accessories, cars, and truck parts.