5 Best Top Rated Snow Tire chains for Trucks & SUVs, Reviews, Buying Guide
Top Rated Snow Tire chains for Winter Driving  
It's time to get prepared for winters.
So, get ready for body piercing winds, several feet of thick snow and slipping of tires.
If you don't want to get late from your work due to heavy snow on the driveway than you should need some upgrade for your vehicle that didn't let you slow down even during extreme conditions.
Winter tires and snow Tire chains are best way to come out from these type of situations.
People usually prefer winter tires during snow and yes, winter tires are too important and safer for your vehicle while driving on slippery roads.But winter tires too have some cons, like these are expensive and made especially for winters, which means you have to keep both winter as well summer tires which will increase the overall cost.
On the other side, winter tires will useful only if there is less or little ice on the road. If you're living in the area where snow will cover the roads up to 1-2 feet then don't think about winter tires.
At that time tire chains proves to be best. And, these are only made for extreme climatic conditions when the ice on the road is thick.
If at your place,the snow on the roads is not too thick- then we recommend not to use tire chains as it will lead to breakage of chains due to wear and tear on the road and that will also affect your tires.
So, for heavy snow – use tires chains and for little or less snow , it should be better to go with winter tires though these are expensive then tire chains but don't compromise long time cost for short time expenses.
Do I need tires chains for 2 tires or for all 4 tires?
This is the most common question that comes in the mind while buying Snow chains. The answer to this is, that all vehicles are unique. For four wheel drives, chains normally go on the rear axle. Some four-wheel drive vehicles require chains on all tires to prevent drive-train damage.
For front wheel drive ,  you can put tire chains on front tires and for rear wheel drive its better to put on rear tires,
Howoever, in extreme off-road conditions, chains should be used on all 4 tires. Actually it is better to use tire chains on all 4 tires for aditional traction and grip on road. 
So for extra traction and better driveability , tires chains are best choice under your budget.
Here on Trucks enthusiasts, we 've listed the best Best Top rated Snow Tire chains for Trucks & SUVs that will proves best in winter and provide better traction on slippery roads.
But before moving forward, let's check some of the important points on How to choose best tire chains for your vehicles, as practically it is not that easy to choose right tire chain for your vehicle. But don't worry, he we have mentioned some of the points from that you can tak help of.
Points to remember while choosing best tire chain
How to Choose best Tire Chains for your vehicle:
Step 1: Check if there is any tire chain restrictions for your vehicle':
This is first and formost important point that you need to check even before deciding to buy tire chains. You have to see your vehicle's manual and check if there are any restrictions or not on tire chain usage. 
Not every vehicle is made for tire chains, as you always need some space between wheels and tires to put chains across. You have to check for vehicle's manual – whether your vehicle can have sufficient space to put tire chains on it or not, just to avoid any future damage to your ride.
Step 2:  Be Specific with your tire size
You have to check which tires chains are best as per your tire size. Proper fitting is always crucial for safe ride. There are multiple ways to check tire size .
You can easily check the tire size from your tire's sidewall. 
Another place from where you get tire size – Driver's Side Door jamb
Third place is inside glove box door
Next you will find at within your gas tank hatch
And lastly you will get it your vehicle's manual.
Then the question came , how to read it, Reading tire size is simple and easy task, The first number following the P (which is basically vehicle type) is your tire width in millimeters. The second is the aspect ratio which is also height ratio of the sidewall compared to the width. The third is the wheel or rim diameter in inches. But don't worry about the number,  that you just need full number to match it with right tire chains.
Step 3: For what applications you are using it for
After knowing your tire size, the next important thing to consider is the reason why you need tire chains.  Do you want to travel on ice or on muddy roads or you just want to put it in your trunk in case of emergency during winters? The idea behind getting the tire chains is very crucial. 
Step 4: Choose how frequently you'll use tire chains
After constricting your choices , you have to further decide how frequently you are going to use tire chains. This is last and important point to consider before buying for tire chains. Firstly you have to see how often you need tire chains in your area, Are you looking for permanent integration or you just want for emergencies…. You have to decide as per your state laws and weather conditions. 
Moreover, easy of installation plays a very important role here. Most of the chains are easy to install but installing and removing over and over again will definitely create a mess. So you have to choose very wisely which chain is more easier to install than other. 
Tire chains mostly divided into three categories , automatic tensioning, assisted tensioning, and manual tensioning, that decides how easy is to intall the chain. In Automatic teniosning- Installing the chain is quick and simple task as it comes with automatic tensioning , self- centering & self- adjusting features. So, you probably don't have to do much work while installing these type of chains. These types of chains automatically adjust and align itself as you drive. 
Howoever, this is not the case with Assisted tensioning chains. these chains do come with some features but less that that of automatic tensioning chains. These chains comes with cam that requires a tool to fit it properly. Moreover, these chains also need chain adjuster to achieve better tight fit. 
Coming to last type: Manual tensioning, these type of chains does not comes with any features, you just have to do whole work by yourself. You have to tighten it, adjust and align it by your own. These chains are often less expensive than other two types. 
We recommend you to choose Automatic tensioning chains with quick release functions for easiest installation. Howover, if you're pro in this area than choosing any chain will hardly makes any difference.
After discussing some of the important points that will surely helps you in choosing best tire chains for your vehicle, let's move forward with our main topic and start with list of Top Rated Snow tires chains for Trucks or SUVs.
Here we Go!
Top 5 best snow tire chains for ultimate winter driving experience 
TerraGrips tire chains are perfect for off-road drivers that loves to drive in mud also.
With its unique design these are one of the best chains that provide perfect traction and especially designed only for SUVs and pickup trucks.
Unlike any other tire chains , these are not made up of full steel and wrapped around tires however they are made up of rubber straps that strongly attached to the rims .
These new alternative to steel tire chains provides a firm grip while eliminating scratched, chipping and surface wear.
They are especially made for SUVs and trucks as the rubber on the tires provide superior level of traction and grips over rough tires making it best for all weather even in muddy terrain.
Install in minutes, these TerraGrips are perfect and most durable chains that can built to last long.
Moreover, the steel components of these chains resist any type of rust and provide you better handling in extreme driving conditions.
Engineered and manufactured in USA, you can buy these chains in the set of 2. And, also these are not built for cars.
PROS:
Provide more grip with its Rubber straps not like steel chains
No scratches, and surface wear
Suitable for every extreme condition
Easy and quick installation
Perfect for SUVs and Pickup Trucks
CONS:
Not made for Cars
Not self-centred
---
Konig Xg-12 PRO is the another tire chain that you can choose if you're planning to buy snow chains for your truck or SUV.
These chains are smaller in size but thicker than other snow cables, and provides better traction over icier roads.
Installation is to easy and quick and also it comes with patented self-tensioning of the chain system that allows you to fit the chain in one go only.
These chains will keep you tires safer for long run as these are designed with special pattern and welded with double traction plates to increase grip over slippery roads.
Perfect for SUVs and pickup trucks, these chains provide 12 mm inside and on-the-tread clearance while providing superior driving comfort along with better handling on thick ice.
With these chains, you don't have to worry for centering issues as it comes with self-centered features along with patented micro-regulation system for a perfect tensioning of the chain.
So with long lasting durability, quick and easy installation and self-tensioning feature this chain will provide you safer drive and grip over icier roads and proves worth for every penny.
PROS:
Easy and quick installation
Unique pattern chain design for better traction & performance
Comes with Self-tensioning chain system
Quick fitting on SUVs and on Pickup trucks
Worth the price
Best for long driving as more durable
CONS:
Self-tension will fail if you're using rugged tires
Will scratch your rims during extreme driving conditions
Always do regular check, might damage your tires if remains unchecked
---
The newly designed X-chain with Extreme Performance Cable and better tire traction comes at 3rd position in our list.
Over a decade, Z-chains has been the perfect choice for everyone in winter because of its fast installation, aggressive traction performance and durability.
Now the Security chain company has modified its Z-chain to make it perfect even for SUVs and pickup trucks.
Unlike any conventional tire chains these chains provide Fast, secure installation and removal, with no need to move the vehicle.
The redesigned manganese alloy cross member can capable to operate even in smaller spaces while proving superior, all-around traction performance and greater durability compared to conventional traction product.
No need to worry about the storage space as it does not come with rigid hoop that cover more space like previous Z-chains,however it comes with semi-rigid steel cable inside, making it possible to roll up and fit in confined space.
Moreover, it has been re-engineered to better fit the popular tires on today' trucks and cars. It comes with improved fastening system that allows fast and easy installation.
To keep the tires safer in extreme driving conditions, the chains comes with all-around traction feature. Moreover, the chains are compatible with anti-lock brakes and never slow down your trucks usual performance rather allows better gripping over slippery roads.
These chains are perfect for long run as these are highly durable and withstand any extreme condition without damaging your vehicle body and other mechanical parts.
You can also use these chains with any electronically monitored control system as they prove best on every grounds.
PROS:
Re-designed for better traction and superior braking control
Best for Pickup truck and for SUVs
Does not damage your vehicle and other mechanical parts at all
Durable and perfect for vehicles with limited clearance around the drive tires
Quick and Easy installation
Compatible with ABS and AWD
CONS:
They are not self-centred unlike Peerless 0231905 Auto-Trac chains
Hook might break in extreme condition which will damage your rims
Be careful while driving fast and don't forget to check size before buying
---
Peerless Auto-Trac tire chains are one of the best 'S' Class clearance especially designed for SUVs and pickup trucks.
Light in weight they provide best handling performance even in cornering on icier roads.
The diamond pattern of these chains provides superior traction over the slippery roads ultimately providing the best brake control and smoother ride.
Installation part is too simple as it can be installed without even moving or jacking up the vehicle.
Moreover, the best part is the chain automatically get tighten while you're driving your truck because of its patented ratcheting tightening system that provide two outside selftighteners, so you just have to connect the inside cable, attach the outside selftighteners and that's it!
Thanks to its highly effective, patented tensioning system which makes it perfect not only for SUVs and Trucks but also for normal passenger cars meeting all the clearance requirement.
This is one of the most durable tire chains that stays with you in longer run due to its cross member links that are made of manganese alloy steel which are shorter, narrower and lighter than conventional cross member.
With the narrower and shorter cross members, the chances of "fly-off" becomes less as it provides more gripping points.
So, best for ABS & AWD- these chains are installed and removed in minutes and provide perfect handling performance.
PROS:
Perfect handling and braking experience
Comes with Self-tightening ratchets that provide automatic tightening and centering
Meet Class 'S' clearance requirement
Best for SUVs and pickup Trucks
Comes with diamond pattern for superior grip and smoother ride
Quick and Easy installation
Light weight and durable
CONS:
Do not exceed 30MPH with these chains on
Links becomes weak over time
Don't forget to check proper size before buying as these chains got many sizing issues
---
It's time to be ready for winter driving with the most innovative technology that provides best gripping on the icier roads that is way beyond traditional tire chains.
Security Chain company manufactures one of the best tire chains in the market. Their chains are providing perfect grip and traction over slippery roads.
The SCC Super Z6 SZ451 winter traction product offers superior performance especially for pickups and SUVs with very limited operating clearance over drive tires.
Coming to the design, these chains are designed for tires sizes from approximately 31×15.50-15LT up to 345 millimetres.
It required only 6.33 mm of sidewall clearance to operate that is less than half the space required by most cable and tire chains.
Moreover, the Super Z6 has better compatibility with anti-lock brakes, traction control, all-wheel drive, and other electronically monitored control systems which makes it one of the best security chain in our list.
Its unique design offers most convenient features that include "designed-in" rubber tightener, better all-around traction performance than conventional tire chains or cables that made it most durable, versatile and best for pickups and SUVs.
Don't worry about the installation- along with greater durability these tire chains offer easy installation.
One of the best thing I like the most about these tire chains are that you don't have to stop your truck every time to tighten it as it comes with A split outside cable with two fastening positions allows for easy installation without moving the vehicle.
PROS:
Innovative design that comes with very limited operating clearance over drive tires
Installation is too easy
Comes with rubber tightener for better all-around traction
Greater durability and versatility
No need to stop and tighten every time with these tire chains
CONS:
Comes in pair only, if you need for all tires you have to buy 2 pairs
Be care while driving on road with no or little ice as it will prone to wear under high speed
---
Frequent Asked Question about Tire Chains in winter Driving 
What type of snow chains are easiest to install?
Ans.  You must have heard that Super Z tire chains are easiest to install but the fact is there is no factor that determine the ease of installation. But if you get proper guidance and all hardware included in the kit then installation becomes easier.
Do you have to put chains on all 4 tires on AWD?
Ans.  The answer is Yes, if the weather in your state is suitable for tires chains, then you definitely put chains or cables in all 4 tires but make sure to check if there are any restrictions.  
Are snow tires better than snow chains?
Ans. There are certain factors that decides which one is better. The first and foremost is price: Snow tires are much expensive then snow chains. Secondly, it totally depends upon the weather, if there is deep snow in your area then snow tires won't create much traction, but if there is moderate snow then snow tires will prove to be best option.
Do I need 4 snow chains on a front wheel drive?
Ans. Front-wheel-drive vehicles must put snow chains on their front tires, and rear-wheel-drive vehicles must put them on their rear axle. However, the best practice is to put chains on all 4 tires for better traction.
How fast can you drive with tire chains on?
Ans. There is some restriction with tire chains, you cannot drive more than 30 mph with tire chains. These chains are intended to withstand only certain amount of pressure. Going any faster could cause chains to break while in motion. This could be dangerous for drivers and vehicles alike.
---
Conclusion
We hope you enjoyed the article 5 Best Top rated Snow Tire chains for Trucks & SUVs , Reviews, Buying Guide to its entire bits.
We do hope that this article helped you in making a definitive choice when it comes to upgrading your tires and makes your drive easy in winters.
If it really helped you,we'll be glad if you could share this article on social media services like Google+,Twitter,linkedin,Stumple Upon and Facebook using the Sharing buttons on the Top and End of this articles.
If you have any query Feel free to add you thoughts in the comment section below.
We'll happy to know your views.Do expect a quick reply.
Stay tunned for more updates.Thank You.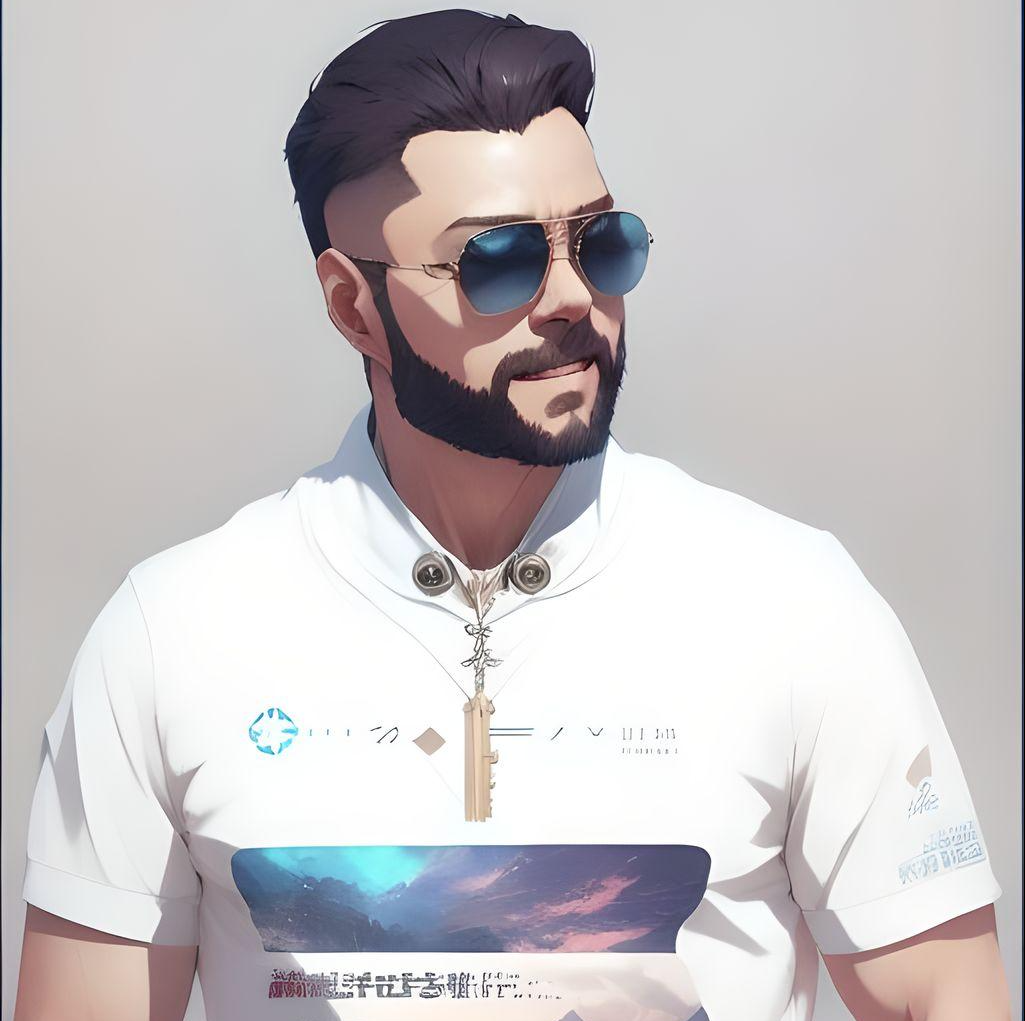 Vicky Dwaj, Founder and CEO of TrucksEnthusiasts ,  is an automobile engineer passionate about pickup trucks and accessories. Follow his journey to discover the latest trends in off-road accessories, cars, and truck parts.