Top 3 Best Front Bumpers for Dodge/RAM 1500 Trucks | Complete Buying Guide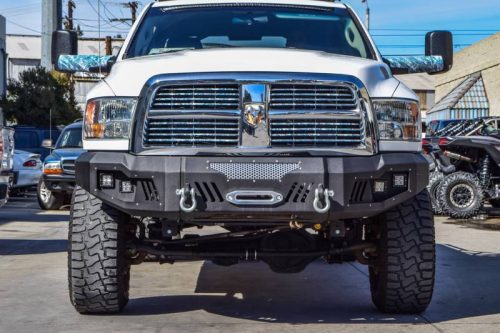 Choosing Best front bumpers for Dodge RAM 1500 for Ultimate protected 
Are you looking to modify your Dodge/RAM truck for front end protection?
If Yes!!
…. then there is no other option that comes to mind other than heavy-duty front truck bumpers.
Not only just protection and security, this upgrade will also provide you complete front end defense against any collisions along adding impressive looks to your truck.
Moreover, if you're in love with off-road driving, then you can't hit the trails without having off-road bumpers in your rig.
Off-Road bumper also serves as perfect mounting spot for winches that will again help you in extreme conditions whenever you're stuck into.
Safety isn't the only factor that you'll get from these bumpers- it also proved as best spot for mounting light bars especially for those who loves night driving.
So, if you're also planning to buy some best rugged heavy duty off-road front bumpers for your Dodge/RAM truck and confuse in choosing the best one, then you landed at right place!!
Here, at Trucksenthusiasts,we will provide you with best buying guide and list of some selected front bumpers that will help you in choosing best out of the web,
First thing first – Having a bumper installed in your vehicle is very important. Not just designed to protect the vehicle from any physical damage but it also absorbs vibrations and shocks from accidents.
Offering an ultimate protection to your vehicle, bumper saves front and rear side of vehicle from low-speed crashes while protecting hood, trunk, grill, exhaust and cooling system from any external impact.
Bumpers are usually made up of steel (being the strongest), aluminium, rubber or plastic as per your requirements.
Now, why you need a new aftermarket bumper… what is the requirement if you already have one?
Below are the 5 Reasons that will answers these questions.
Why you need a update??
Reasons why should you update to an Aftermarket Bumper
Stronger and Durable
Most of the aftermarket bumpers made from heavy duty steel and are stronger than factory bumpers. Difficult to bend or get punctured, aftermarket bumpers can easily resist any low-speed crashes without getting any measurable impact.
Moreover, aftermarket bumpers are more durable and can last longer even getting dent on it. Made from heavy gauge steel, it can bend without breaking and provide full protection to your vehicle.
Additional Protection
If you drive a large vehicle or trucks or do lot of off-road driving then having a high- quality aftermarket bumper installed provides extra protection as the stronger the bumper more will be the protection from possible collisions and accidents which you can't get from factory made aluminium bumpers.
Options of Adding Accessories
Not only just protection, aftermarket bumpers can serve multiple mounting points to add additional accessories. For instance, you can add winches, LED lights, hooks, hitches and more which is not possible with factory bumpers.
Style
A well-designed unique bumper always enhanced the appearance of your truck, SUV or RV making it look cool while providing full protection. You can get additional style with multiple options available in the market.
Increased Ground Clearance
If you're off-road driver, then this is the most important reason why you definitely need aftermarket bumper. Mostly aftermarket bumpers come with a little extra ground clearance making it best for off-road driving. Now you can say goodbye to old factory made low-sitting bumpers.
After knowing the reasons why you need a aftermarket bumpers, let's discuss different types of aftermarket bumpers that will again give you wide options to choose from.
Types of Aftermarket Bumpers
Types of Aftermarket Bumpers
There are different types of bumpers available in the market. Let's discuss some of the types of the market that you can choose as per your requirement.
Standard Bumpers:
As the name suggests, Standard bumpers are basic bumpers that are also known as factory bumpers. These bumpers can stretch from the very left end to the right end of the truck and are located just below the grille.
The design of these bumpers are very simple and comes with perfect fit to any vehicle.
Installing a roll pan cleans up the looks of the back of your truck. They ae typically found on custom compact trucks. The trailer hitches will sit in the middle, behind the bumper. Most of the roll pan bumpers in the market are made up of fiberglass thus enhance the appearance of the truck.
Roll pan bumpers mostly come unpainted so you can paint as per your truck color. Roll pans are only meant if you want to upgrade the looks of your vehicle without taking care of protection because most of the roll pan bumper can't take hits.
Deep Drop / Cowboy Bumper
Deep Drop Bumpers are known as Cowboy bumpers are made for heavy duty trucks for towing purpose. The Deep drop bumpers have heavy-duty towing capacity and bear a trapezoidal shape which features a low ball height (lower than those on step bumpers).
Most of the times deep drop bumpers comes in chrome finish and stand taller than standard bumpers. These are the bumpers that gives your truck extensive towing capability and features a good finish with grill.
There is some sort of bumper available in the market that provide you additionally designed reliable surface that you can use to step up and access to your cargo, that bumper is known as Step bumper.
Mostly you can use this bumper on trucks with oversized wheels and tires or with the trucks that already accommodate large lift kits.
This bumper also provides ample rear-end protection. Apart from having small cutout/Step in the centre, it also has holes for hitch balls and can be used to tow lightweight trailers.
These bumpers meant to add additional protection to the grill with the tube-structure that wraps around your grill covering lights.
This bumper will give your truck tough looks along with providing reliable shielding from rocks, debris, branches and from many more obstacles.
It is most common bumper design in truck market and loved by off-road lovers as it combines features for both bumper and grill guard.
This is similar to tube bumper only but with an additional feature that allows you add winch it its in-built winch mount system. This will make your truck ready to go in any situation.
Now, after checking the types of Aftermarket bumpers available in the market, let's have a look on the features that every truck owner need to look while buying bumper.
Features of Perfect Bumper
Features of Perfect Bumper
Quality
This is the first and foremost thing that you need to check whenever you are planning to buy any of the bumper. You cannot compromise with the quality if you're really want some good looks with tough protection.
Always check material of the bumper. Though there are strong heavy duty steel bumpers available in the market that gives your truck aggressive looks but don't forget to check aluminium bumpers also, these are lighter and provide additional fuel economy along with good protection to your truck.
These bumper don't come in lesser price so be prepared to spend some reasonable bucks if you surely need good looks with extra protection.
Overall Protection
Having a good heavy duty bumper installed to your truck will surely protect you from any impact but this is not all you want from your bumper.
Some truck owners also look for additional overall protection that covers grill and lights. And Fortunately, there are number of bumper manufacturers in the market that features additional grill and headlights protection.  Those are also known as grill guards. These bumpers will protect your truck from side to side providing complete overall protection.
So, if you're spending for off-road then why not go with tube/ grill guard bumpers that saves your grill and lights as well.
Number of Accessories
A best bumper will also provide an option for additional accessory along with providing overall basic functionality. Especially for off-road drivers, adding some accessories like winch in the bumper will make it great combination. You just need to check it must be at perfect and stable location.
Moreover, if a bumper can provide an option for accommodating auxiliary lights then don't wait for a minute and instantly install that bumper. Auxiliary light not only helps in night driving but it also enhances the looks of your truck.
Nowadays, there are many bumpers in the market that can provide you option to add and remove accessories any time as per your need without any professional help. So, it's better to go with latest modular designed bumper that comes with all these features.
Welding should be done precisely
Don't ever compromise with the quality of welding. If you're looking to buy bumper for your truck then go check some superior quality bumpers on which welding should be done precisely. The only difference between low quality/ cheap bumper and high quality bumper is welding.
So, don't ever compromise with quality, better quality superior heavy gauge steel bumper will offer your better protection against any impact whereas low quality welding bumper will easily go's off with small impacts only.
Made in USA and Manufacturer's reputation
If you want some aggressive bumper that provide your truck better protection and last longer, then it's important that it's been made and manufactured in USA. The reason why the bumper is must from USA is durability. You can easily get cheap bumpers overseas but how can you guarantee its durability. Overseas bumpers save a little but it's not feasible to compromise with quality.
And, If the manufacturer is located in USA, then you can check its reputation in the market. Moreover, you can also check that how many years the manufacturer has been in this business. You can also check with other buyers and get genuine reviews.
Along with that, manufacturers in USA will also provide you with assistance in installing the bumper and claiming a warranty. Moreover, if you're in same state, then you also installation from manufacturer side sometimes.
They can also help in choosing right model bumper for your truck. Moreover, checking and exploring online review also provide you additional checks on that bumper.
Now, after knowing all the features for a perfect bumper we should move forward with some of the factors that you need to consider while buying a bumper. These are overall and basic factors that decides which bumper is perfect to get.
Factors to consider in choosing the Best Bumper
With the plenty of options in the market, choosing and getting perfect bumper is a headache. But don't worry just check these factors that give you better idea about getting a bumper that suits to your vehicle.
Usage of your Vehicle.
This is the most important factor to consider while choosing bumper for your truck. The usage of your vehicle will decide which bumper will be best for you. Are you an off-road driver and planning to hit some rough terrains or you prefer safe driving?
This will all depends upon your driving conditions and how you will use your vehicle. There are multiple options available in the market to choose from. If you surely want right bumper for your truck, then you must know how you're going to use it.
Features to look After
After knowing the driving conditions, the second important factor is features of a perfect bumper. There are multiple features you can choose from – just jawed down list of features that you want in your bumper. Whether you want rear winches, d-rings, push bars or grille protection or auxiliary light or any other.
It depends upon your requirement, the only thing to make sure is that the bumper should be capable of accommodating these features. Make sure it is strong and durable enough to withstand all these accessories.
Easy Installation and Mounting Requirements
After checking all the necessary features and quality of the bumper, the next thing to consider is ease of installation and what kind of mounting requirements does it have.
The mounting requirement always depend upon type of bumper. Most of the times, manufacturer will send necessary accessory along the bumper. It is most important to equip bumper with right accessories to get most of its protection.
Moreover, it's better to check ease of installation while getting bumper for your truck. Some heavy duty bumpers especially off-road bumpers, require welding and drilling to ensure proper installation.
Will it Void your vehicle's Warranty?
This is basic yet important factor to consider while choosing bumper for your truck. Most of the time, owners are not aware that installing aftermarket bumpers sometimes void their vehicle warranty.
Make sure to check with manufacturer before installing a bumper especially if you're using it for off-road driving. This is not applicable to old vehicles with expired warranties but new vehicles should not take risk.
Always check with the manufacturer and let him know that you're going to use your vehicle for off-road driving. And, if using in off-road void your vehicle warranty, then you should re-consider of getting bumper or you can also choose another bumper that fits with vehicle's warranty.
Features of Perfect Bumper
What Width of Bumper should I select?
Apart from having different styles/types of bumpers, size of bumpers also becoming popular important in determining the durability of the bumper.
Mostly you will get three size of bumpers: Full width, Mid Width and Stubby. Each sized bumper provides different levels of protection and capability when off road, as well as the options of recovery points and winch mounts. Some even give you option to accommodate additional spots for fog and auxiliary lighting.
But the question is- how Do you know which sized bumper is perfect for you? Why you should go with one and not with other?
Don't worry we've done our ground work and came up with best points that helps you in choosing best sized bumper for your truck.
Let's start with the First one!
Full Width bumpers are the most famous of the three and provides maximum level of protection to your fenders, flares and tires in case of collision.
A full-width bumper basically is of same size front face of your vehicle including the fender flares. It is just like your OEM bumper that provide full body coverage.
Mid width Bumper usually extend out slightly beyond the grille, but not to the outer edge of the factory fender flares. Their coverage will span roughly to the outer edge of the headlights – leaving corner areas exposed.
These are the bumpers perfect for off-road drivers as these are the shortest width bumpers and leave a noticeable amount of open space at the corners of the vehicle which provide clearance for oversized tires.
This kind of bumper does provide strong protection for the central grille area, its shorter width leaves tires and fenders, as well as crucial suspension parts, open to potential impacts and damage. Though they lack in protection but still these bumpers are quite popular in off-road driving, which means easier approach angles, unhampered tire articulation and less of a chance the bumper will get hung up on something.
After discussing all the features and types let's move directly to top rated best bumpers that will surely become best choice for your truck…
Here we Go!!
If you like our list or this list helps you in any way in upgrading your bumper, then do share on social and comment your thoughts!!
Top Rated best Front Bumpers for Dodge Ram 1500
About Manufacturer: Super drive USA products are designed with care, specific detail and innovation in mind. Super drive USA product is always handle with care making sure everything is welded to perfection.
Super drive USA offer products in five categories. Running boards, fender flares, tonneau covers, bull bars and front bumpers.

Super Drive B68G0832 – For 2009-2015 Dodge Ram 1500 Black Front Bumper Rock Crawlers with Light Bar off Road is manufactured with strong steel for direct bolt heavy duty installation. It also comes with built in safety catch for those uneven parking situations.
This Black Front Bumper Rock Crawlers with Light Bar off Road is made up of stainless high quality material of steel that comes with size of tubing 2 diameters. It replaces the upper bumper of your Dodge/RAM.
It gives your truck the extra front end defence and convert your truck into fully armoured beast with maximum protection.
With the great price and ultimate protection this bumper is perfect upgrade for your truck.
Positives
No Modifications needed to Install
Best Buy for Buck
Long lasting protection
Lifelong durability
Comes with light bars
Comes with limited lifetime warranty
| | |
| --- | --- |
| Price | $$ |
| Placement | Front |
| Fitment Type | Direct Replacement |
| Warranty | Limited Lifetime warranty |
| Material | stainless high quality steel |
| Light Bars | Included |
About Manufacturer :Smittybilt is one the best manufacturer for off-road products which includes nerf bars, bumpers grille guards, winches and more..
Over the years Smittybilt expended its product offering to over 2,000 different products servicing the international truck and SUV markets.
Smittybilt 612800 M1 Front Trunk Bumper for Dodge Ram 1500/2500/3500 features comfort, style, and longevity that have come in all Smittybilt products.
This product provides ultra bright driving and fog lights. It also has D- rings solid mounted which are welded on the inside and out.
It also comes with solid plate center section that encloses the frame horns as well as lowers cross member.
This M1 Front Trunk Bumper has built in winch plate to accommodate up to 16.5k winch. It is engineered and designed for Dodge Ram 1500 / 2500 / 3500.
M1 Trunk Bumper is liked by hundreds of trusted buyers for its high quality.
It also comes with all hardware kit which includes a set of two LED Lights with bolts and nuts for a direct bolt-on installation. Furthermore, you can also receive a limited lifetime warranty.
Positives
Made for Dodge / RAM 1500 -2500-3500
Heavy Duty Construction
Easy Installation
Long lasting protection
Lifelong durability
Comes with light bars
Comes with limited lifetime warranty
Did not have room for shackle
Mechanical Installation recommended
Shop Smitty Built M1 Bumper
Check out Customer Reviews & Ratings>>>
Ultra bright driving and fog lights

Solid mount D-rings – welds on the inside and out
About Manufacturer: Iron Cross Automotive has been manufacturing truck bumpers for over a decade. They made their bumpers with CNC laser cut for a precise fit.
All of their bumpers comes coated to protect from rust. Even the raw bumpers come sealed with a paintable primer coat so that the bumper doesn't rust on its way to us.
Iron Cross Automotive 24-615-13 Heavy Duty Full Guard Front Bumper for 2013 to 2015 Dodge Ram 1500 provides rugged good look and also maximize your front-end defence. It provides maximum protection and Recessed mounting portals. It is very light weight design that also prevents suspension fatigue.
It comes with Light weight design that offers ultimate protection and help your rig against deer with suicide commission. It also prevents suspension fatigue and provides the perfect fit. It also available stylishly textured, glosses black-powder finish.
It also comes with recessed mounting hole than can accommodate two 4-inch lights for night riders.
As compared to other truck bumpers, this Iron Cross Automotive 24-615-13 Heavy Duty Full Guard Front Bumper comes with ultimate power that gives your truck armoured protection with limited lifetime warranty.
Moreover, it comes with recessed mounting holes that will accept two 4 inch lights which is best for night driving. The LED lights are also waterproof and also have waterproof deutsch connector with plug and play Harness.
Positives
Comes with CNC laser cut
Light weight design
Long lasting protection
Lifelong durability
Comes with water-proof light bars for night drivers
Comes with limited lifetime warranty
| | |
| --- | --- |
| Price | $$$$ |
| Placement | Front |
| Fitment Type | Direct Replacement |
| Warranty | Limited Lifetime warranty |
| Material | steel |
| Light Bars | Included |
---
Frequest Asked Questions (FAQs) Best Bumper Guide for Dodge RAM 1500
1.How do heavy-duty bumpers mount to a vehicle?
Most of the heavy duty and off-road bumpers comes with simple bolt on installation that simply bolt to existing holes on your frame proving easy and rugged installation.
Whereas in some cases, you need cutting and drilling for removing stock bumper and installing new one.
2.What are bumpers used for?
The bumpers of your vehicle serve as protection for your ride and as attachment points for different accessories. By swapping the bumper of your vehicle, you can change the look of your vehicle in a big way while also making it more capable.
3.How much do aftermarket bumpers cost?
Bumpers cost anywhere between $200-$600. However, pickup off-road bumpers, SUV bumpers and bumpers for luxury cars may cost higher.
4.What are bumpers typically made up of?
Out of all the materials available, most custom bumpers for trucks are still made of good old-fashioned steel. There may be good alternatives out there such as aluminum, fiberglass or even carbon fiber but steel truck bumpers are the top choice for the rigors of off-road use.
5.Is it cheaper to repair or replace a bumper?
Bumper repair is more affordable but may take more time to complete. Bumper replacement is faster but will be more expensive. Bumper repair can be performed in-shop and is often cheaper than bumper replacement. Bumper repair normally costs between $100 and $1,000 and sometimes you can even buy a good bumper in this price.
6.Are off-road bumper illegal?
Steel bumpers are legal in most states in the US. ... In most of the countries, aftermarket bumpers are legal, provided you do not have LED light bars mounted on them which run across the front of your vehicle.
7.What bumper finishes are available?
You can get off-road and other bumpers in multiple finishes: Chrome. Black and silver and some of them also comes in black powder coated finishing.
8.Will an aftermarket bumper protect my vehicle in accident?
A frame-mounted heavy-duty bumper will definitely shield your front end from damage in collisions. You can easily rely on heavy duty bumper. It can secure your grills and headlights also.
9. Is it possible to use recovery winch with an off-road bumper?
Many off-road bumpers feature built-in mounting plates for standard winches. Those bumpers comes with front-end protection along with great winching capabilities.
10. How do I add off-road lights to my off-road bumper?
Several of the off-road bumpers comes with mounting locations for off-road lights. You will easily find pre-drilled holes and options to accommodate auxiliary lights on your bumper.
11.Can you tow with heavy duty bumper?
Towing can be easier with off-road bumpers as Many rear bumpers are designed to accept ball mounts or receiver tubes, allowing you to tow your trailer right off the bumper. Some of the Bumpers are tested to even 1,000 lbs. TW/10,000 lbs. GTW, and are equipped with tow hook cutouts for many vehicles.
12. How much does it cost to replace a Dodge RAM bumper?
You can get RAM bumper anywhere between $100 - $1200, depending upon material , style and application.
---
Conclusion
We hope you enjoyed the article Top 3 Best Front Bumpers for Dodge/RAM Trucks for Front End Defense | Off-Road Front Bumpers to its entire bits.
We do hope that this article helped you in making a definitive choice when it comes to choosing an Best bumper for your Dodge RAM Truck that will provide you complete front end protection.
If it really helped you,I'll be glad if you could share this article on social media services like Google+,Twitter,linkedin,Stumple Upon and Facebook using the Sharing buttons on the Top and End of this articles.
If you have any query Feel free to add you thoughts in the comment section below.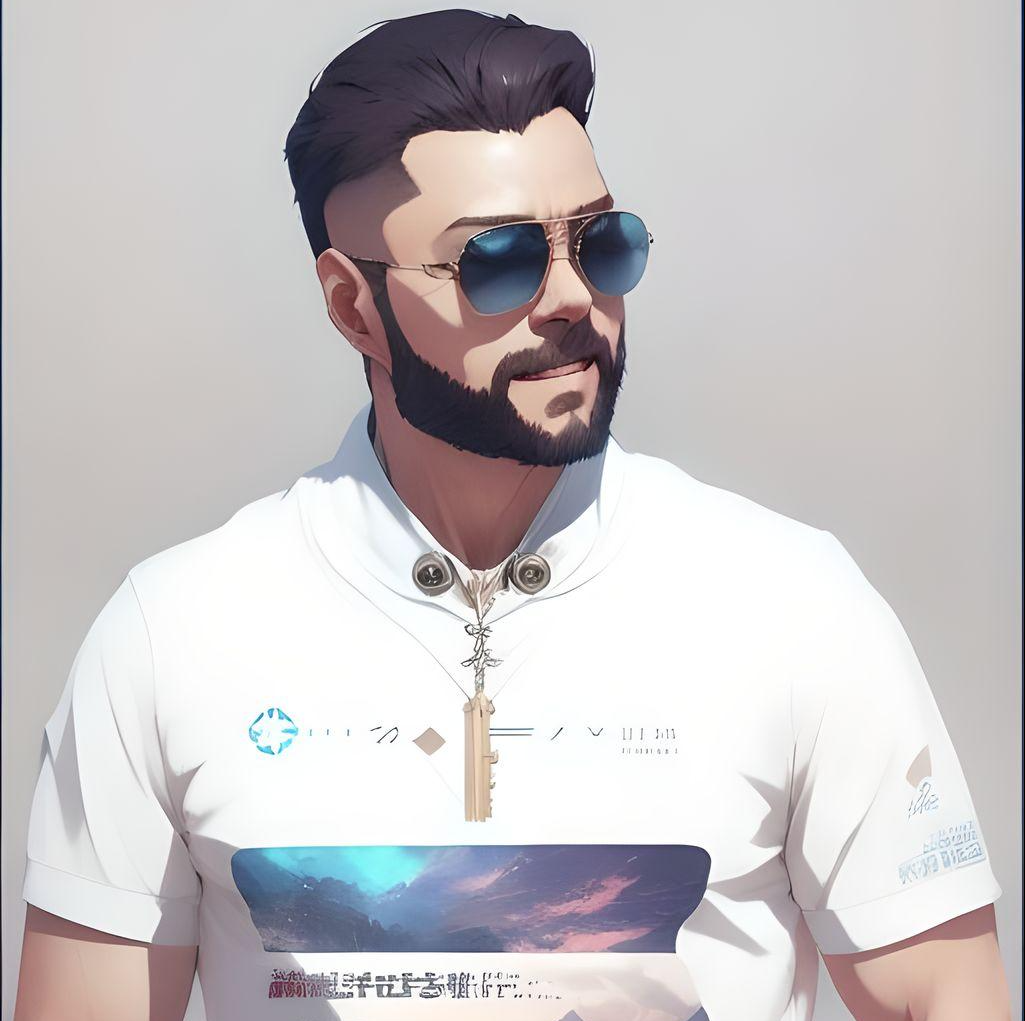 Vicky Dwaj, Founder and CEO of TrucksEnthusiasts ,  is an automobile engineer passionate about pickup trucks and accessories. Follow his journey to discover the latest trends in off-road accessories, cars, and truck parts.