Best 6-Inch Suspension Lift kit for Dodge / RAM 1500 – Buying Guide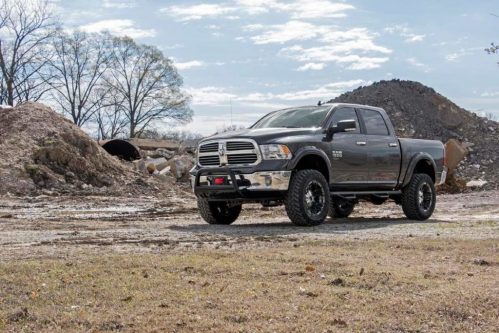 Top Pick
Best Rated
Makes your Ram Suitable for off-Road
Best Buy for Buck
Top Rated 6″ Inch Lift kits for Dodge RAM 1500 
Are you looking for best suspension lift kit for your Dodge/RAM 1500 and confuse in choosing the best one??
If yes!
Then you landed at right place.
Here in this article you will find the list of best suspension lift kits for your Dodge/RAM truck that will make your beast ready for ff-road- but before starting our list let us know about lift kit..
…..so basically First and foremost thing what is lift kit ?
A lift kit basically raises the body or suspension in a vehicle. A body lift increases the distance between the frame and the body while a suspension lift increases the distance between the axles and the frame.
Everyone has different reason to install a lift kit- someone wants it for Off-road experience while other wants it just for looks – So it varies from person to person why they needed a lift kit to be installed in their truck.
Check out Complete Buying Guide for Suspension Lift kits, starting from Why suspension lift kits are important featuring all benefits and drawbacks and also important points to consider while choosing any lift kit. Apart from that buying guide consists of all types of suspension lift kits that will give you fair idea which one to choose and why. 
Keeping all these point in mind-  we've listed the top 3 best Suspension lift kits that will add up to 6 inches lift to your Dodge/RAM 1500 Truck
Without wasting more time let's start our list of top 3 best suspension lift kits for your Dodge / RAM 1500.
Here we Go!
Top 3 Best 6 Inch suspension lift kit for Dodge RAM 1500
Make your dodge ready for off-road ride with Rough Country 6-inch suspension lift kit.
The Rough Country let you accommodate the tire size of 37 inches and gives your truck excellent lift and comfort along with ultimate off-road experience.
The lift it is designed to offer an affordable way to maximize off-road performance by featuring high quality, heavy duty equipment for your RAM 1500.
Engineered to provide best off-road survivability the lift kit comes with shocks and struts Utilizing heavy-duty, laser cut and steel equipment.
Along with this it also comes with heavy-duty skid plate and hardware that offers additional protection to your truck from highly bumps in hazardous terrain by protecting the vehicle's differential.
What's in the box
(2) Lifted Knuckles
(2) Upper Strut Spacers
(1) Front Crossmember
(1) Rear Crossmember
(1) Differential Drop Brackets
(1) Driveshaft Spacer
(2) Sway Bar Links
(1) Skid Plate
(1) Coil Spacers
(1) Fixed Upper Control Arms
(1) Track Bar Bracket
(1) Bump-Stop Brackets
(1) Brake Line Brackets
(2) Performance 2.2 Series Rear Shocks
Moreover it also provides you room for off-roading tires upto 37 inches high.You can experience the excellent lift and comfort with high-clearance front and rear cross-members that are specially designed to provide you with increased ground clearance and unparalleled driving comfort.
The lift kit also comes with set of rear N3 Performance Shock absorbers that are Rough Country's premiere shocks and valved specifically for unparalleled off-road performance.
As everyone know more lift means bigger tires and more instability in steering – So for this it comes with durable set of driver and passenger side lifted cast knuckles that helps to promote proper geometry once the vehicle is lifted.
Don't worry about the looks! Yeah right with all better performance, bigger tires and comfort ride you don't have to compromise with looks as all components are specifically designed to keep things nice and tidy underneath, utilizing drop brackets to promote proper geometry and leaving nothing hanging out in plain sight.
What's more you need!
At last, this 6 inch Rough Country suspension lift kit is overall the perfect blend of performance, protection and style.
Check out Customer Reviews & Ratings
Key Features
Fitment : 4WD Dodge Ram 1500; Does NOT fit models with factory air ride suspension
Featuring 6 inch Suspension lift kit with Premium N3 Shocks and Lifted N2.0 Struts
It will take approx. 9-10 Hours to install – Mechanical expertise or professional installation required.
Recommended Tire Size: 37×12.50 R20; Recommended Wheel Backspacing: 5.5-in
Gives proper geometry to vehicle's front and rear
Maintains Factory ride
Comes with lifetime Replacement Guarantee
Related Video
---
Lift your Dodge/ RAM truck with MAXTrac Suspension lift kit.
This is one of the best Suspension lift kit in our list and specially build to perform out in the desert, the trail and on-road and liked by most of the truck drives.
Enhance your off-road experience with more durable high quality Max trac suspension lift that is designed to provide better ride quality and handling.
The lift kit is made to give your truck lift of 6.5 in. from front and 4.5 in. from rear along with choice of shocks.
For smoother performance and better handling, it comes with twin-tube design that will provide you excellent control over rough roads even with oversized tires.
To stabilize better over rough terrain the Max trac lift kit comes with two 3-inch tough rear coils that holds your truck in every driving condition.
You can easily fit this max trac lift kit with factory control arms — so need of spending extra bucks on control arms.
Moreover, it comes with strong and highly durable 4.5-inch lift spindle casted of ductile iron.
This lift kit contains 2-inch front coil spacers and 1.5-inch back coil spacers that are built as per OE specifications.
This system gives your truck nice lift and also provide you quality ride. You can also upgrade your tires upto 37 inches with this suspension kit.
What's in the box
(2) 4.5" Lift Spindles
(2) 2" Front Coil Spacers
(2) Front Shocks
(2) 3" Rear Coil Spacers
(2) Rear Shocks
(2) 1.5" Coil Spacers
Track/Sway Bar Brackets
Hardware
The installation is little difficult as it will take around 1 day so it's better to take mechanic help for that.
Make sure to take help from mechanic and also it will not fit adjustable air suspension equipped models.
Max Trac lift kit backed up by limited warranty on workmanship and materials.
Check out Customer Reviews & Ratings
Key Features
Fitment: 2009-2018 2WD 3.6L & 3.7L RAM 1500 without Air Ride
Suspension Lift Kit
Lift: 6.5″ Front, 4.5″ Rear
Hostile Stance, More Ground Clearance
Choice of Max Trac or Bilstein Shocks
3″ Rear Coils
Ductile Iron 4.5″ Lift Spindles
Compatible with Factory Control Arms
Clears up to 37″ Tall Tires
Straightforward Installation
Limited Lifetime Warranty
Related Video
---
6 inch Lift kit for 2009-2011 Dodge RAM 1500 All Models
This Pro Comp K2075B 6″ Lift Kit comes with with Knuckle, Block and ES9000 Shocks for Ram 1500. It will fit on every model from 2009-2011 Dodge Ram 1500. 
It Provides a smooth compliant ride. Precise steering without bump-steer. It also Improves load capacity and reduces axle wrap. Maintains factory ride quality. Improves handling. Everything you need to lift your vehicle.
Wait for the First #1 position is over Zone Suspension 6″ Suspension System 3″ Rear Springs w/Black Nitro Shocks stands at first position our list of 3 best Suspension lift kit foryour Dodge/RAM 1500.
This is lift kit for you whenever you want to get nice lift without sitting on the top of your head.
Lift your beast with Zone Suspension system and let it run on the bumpy roads smoothly without damaging any of its parts.
This Zone off-road 6 in. Suspension lift kit system gives you ultimate experience of off-road by accommodating bigger tires and lift.
It comes with Front Strut Top Spacer and Preload Spacer that adds up ground clearance and let you fell the joy of riding.
Moreover it also comes with high quality shocks and differential skid plate that protect you rig through off-road adventures.
With its strong shocks and parts this lift kit is specially engineered to work with factory stability control system while maintaining handling and offering better clearance with leveling ability.
Bigger tires means more instability – for that the lift kit system comes with enhanced steering knuckles that let your dodge won't lose any driving stability or control even with 6 inches of additional clearance.
These CNC machines knuckles also adjust steering angles and offers high level of durability.
It also offers you 3 inches or 5 inchs Rear lift option so you can lift according to your need.
Thanks to its smart spacer design that offers you with high quality spacers and other parts and moreover stunning looks that let you feel confidence while riding your beast.
The kit is independently tested to meet FMVSS No.126 compliance standards.
At last this is the perfect lift kit with all the parts you need for lift – like you will be getting a massive inches of wheel travel, better ground clearance and bigger tires of 37 inches– What more you need!
Check out customer Reviews & Ratings
Key Features
Fitment : 2013-2017 Dodge Ram 1500 4WD and 2014-2017 Dodge Ram 1500 4WD 6″ Diesel. Will not fit Mega Cab models. Not recommended for AWD models.
Wheel Size: 17 x 9 Back Spacing: 4.5″ Max Tire Size: 37×12.50 or Wheel Size: 18×9 Back Spacing: 5″ Max Tire Size: 37×12.50 or Wheel Size: 20×9 Back Spacing: 5″ Max Tire Size: 37×12.50.
Works with Factory Stability Control
Comes with 3 inch or 5 inch Rear Lift Options
CNC Machines Knuckles
FMVSS No.126 Complaint
Requires Mechanical expertise or professional installation
Will take approx. 10 Hours of Installation
Related Video
---
In this list, we've have added this lift kit for those enthusiasts who always wanted something extra….So this lift kit will not just restricted to 6 inch lift rather provides a 2 inch aditional lift wiith total 8 Inch Lift to your Dodge RAM 1500.. And it is made for all 2019+ Dodge RAM 1500 models.
Talking about the brand ..Belltech's 153712TP kit is engineered in the USA with the highest quality materials. Designed to offer the best ride quality and perform in the most rugged off road conditions. You get an outstanding lift kit backed by a lifetime warranty.
Made from aluminum , this Belltech kit Provides 6-8″ of lift and includes Belltech's patented front Trail Performance adjustable struts.This is the only lift currently available for the 2019 and newer RAM that offers a range of 6-8″ of vertical lift.
Check for proper fit
Kindly check for desired tire size:
Maximum Tire Diamater – 37″
Recommended Wheel Backspacing – 5″
Front Lift Height: 6.0″- 8.0″
Rear Lift Height: 4.0″
For aditional adjustable 6″ to 8″ lift, the kit comes with patented front Trail Performance adjustable struts, which can raise or lower in ½" increments. 
With that lift, the possibility of bump steer will increase, but not in this case : The lift comes with replacement spindles that totally overcome the bumps and keep your truck safer on road. 
It also features an all new rear control arm drop down bracket which maintains your truck's stock anti-squat as well as all the OE rear axle and suspension geometry
And, don't worry about the installation, it is quick and easy : thanks to  ¼" thick high clearance cross-members, new alignment cam bolts, and a billet aluminum driveshaft spacer. The kit also covers extended length sway bar links, rear Trail Performance custom tuned shocks, and rear bump stop extensions.
Moreover, the suspension lift kits come with a complete lifetime warranty, so no worries!!
Key Features:
Fits up to 37″ tall tires at the lowest 6″ setting

Fits in 2019-2021 Ram 1500 4WD (All Cabs) exc. Classic Body,
First ever kit with this much lift for newer RAM 1500 models 
Easy and quick installation 
Limited lifetime warranty
Related Video
---
Conclusion
We hope you enjoyed the article Top 3 Best Suspension Lift kit 6" Inch for Dodge / RAM 1500 to its entire bits.
We do hope that this article helped you in making a definitive choice when it comes to choosing an Best and most affordable suspension lift kit that is best for your beast for off-road driving.
If it really helped you,We'll be glad if you could share this article on social media services like Google+,Twitter,linkedin,Stumple Upon and Facebook using the Sharing buttons on the Top and End of this articles.
If you have any query Feel free to add you thoughts in the comment section below.
We'll happy to know your views.Do expect a quick reply.
Stay tunned for more updates.Thank You.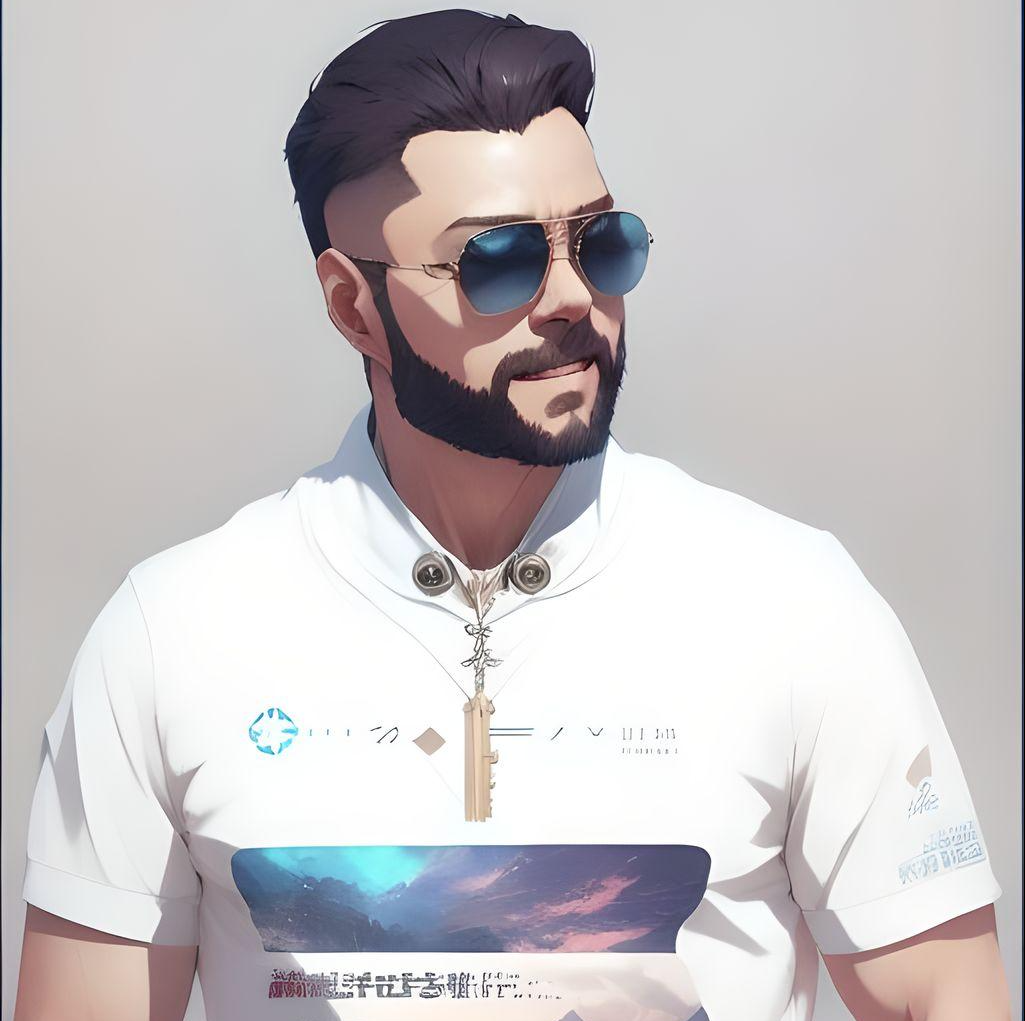 Vicky Dwaj, Founder and CEO of TrucksEnthusiasts ,  is an automobile engineer passionate about pickup trucks and accessories. Follow his journey to discover the latest trends in off-road accessories, cars, and truck parts.