Tuner & Programmers | Complete Buying Guide
Complete Buying -How to choose best Tuners & programmers
What are Programmers Chips and Tuners
Programmers and Tuners are both designed to maximize engine's power output with easy plug n play installation. These will give your vehicle big boost in horsepower and torqu, along with helping your engine run more efficiently and effectively meanwhile increasing MPGs.
While choosing programmer for your vehicle, you need to determine, exactly what kind of results you want to achieve. Whether you want better horsepower, torque and fuel economy or you want to use it as speed limiter, tire size, rev limit or just want to use it as checking and clearing diagnostic cods.
Check out our detailed article in which you will get to know basic difference between Tuners, programmers and chips.
For instance, the Superchips Flashpaq Tuner is designed to boost your horsepower, torque and fuel economy. Depending on your exact vehicle, this tuner allows you to modify your rig's computer to adjust your speed limiter, tire size, rev limit, DTC reader, and multi-tune.
The Edge Programmer, on the other hand, delivers major boosts in power and gas mileage while also displaying, checking and clearing diagnostic codes, and monitoring 24 vital engine functions. And, it comes with three performance programs that let you tune for economy, towing and high performance.
So, it depends upon you, what do you want from your programmer or tuner.
It's better to choose tuners or programmer from well renowned brands that are already hitting the market with best programmers from quite a long time. You can select from Brands like Bully Dog, Superchips and DiabloSport that have earned the reputation already for building advanced programmers with astounding results.
[/wpsm_titlebox]
Now, after getting basic infomation about programmers and tuners ,let's move towards our next topic , what are all benefits and advantages do you expect with programmer upgrade in your vehicle.
Advantages of Tuners & Chips
Benefits of Tuners
If we talk about the benefits, then most of the programmer chips are designed to boost overall performance while offering more power and torque to the engine.They are known to provide smoother ride as well better fuel economy.
This is main and most common purpose of any programmer or tuner.Some people upgrade their vehicles specifically for getting higher torque for towing purpose while other modify it for better fuel economy.
Most of the chips offers you all the benefits along with giving you the option to customize all tunes at same time.
However, there are also some customised tuners available with specialized function and purpose that will work for you in totally different way. Like one of the most common is, Active Fuel Management Disable device that is designed to overrides the cylinder deactivation feature found on V6 and V8 engines, keeping all cylinders active at all times to increase throttle response and power across the board.
Also,you could find Speedometer Calibrators in the market, that restores your speedo's accuracy after gear swaps and tire size changes.
Almost, you will get all those basic tunes avialable in single tuner but if you're not getting it then choose according to your need.
So, overall programmers & tuners are made in such a way that can give you multiple benefits.
Let's discuss in detail one by one all the benefits, that you will expect from any tuner:
1. Boost Performance (Boost Horsepower and Torque)
This is the first and foremost reason why programmers' chips are being used. Any basic tuner or programmer is designed for boosting overall performance of vehicle.
So, whether you're looking for better torque or wanted to boost the horsepower, the programmers or tuners are there for you for every need. A good chip will always help you to get most from your engine by tuning it in best and most efficient way.
A tuner can reprogram the engine's control unit to increase the amount of fuel and air delivered to the engine, resulting in more power output.
2. Increase Fuel Economy
Tuner can increase fuel economy in different ways .By optimizing the engine's performance, a tuner can also help the vehicle use fuel more efficiently, which can lead to better gas mileage. Moreover, tuner can optimize air-fuel ratio which again results in better fuel economy.
Additionaly, tuner can also remove the speed limited , optimize timing of fuel injection and amount of fuel, improve gear ratio and reduce emmission which can then leads to increase in overall fuel economy.
3. Act as a Diagnostic Tool:
This is the other benefit of using programmers & tuners in your vehicle. Basically using your programmer as a Diagnotic tool eliminates the need of unnecessary going to mechanic every time and paying hundreds of bucks. If your vehicle is undergoing some minor problem and you're doubting that you can fix it by yourself but not sure what will be the issue, then diagnostic tuners will help you in diagnosing the issue.
Most of times, you will get frustrated after knowing the problem is very minor and you just have to pay hundreds of bucks to the mechanic just for diagnosing overall vehicle. These type of tuners plays very vital role in this part.
With the diagnostic tools, you can easily diagnose whether there is an issue or not, or is there any need to go to mechanic or you can fix it by your own. Most of the programmes comes with the diagnostic function and those wo did not offer diagnotic feature – you can buy Diagnostic tuner separately. You can also choose best diagnostic tools that will help you in identifying the problem going on with your vehicle.
You can also choose one of the best top rated best AUTEL high end Diagnostic Scanner and Tuner for your vehicle.
4. Increased Speed and Acceleration – Improve Throttle response
The Programmers are also known to give your vehicle that extra speed within mere seconds. There are special chips available from such brands like HyperTech, Diablo Sport, that can add the extra amount of boost in your speed.
Not only this, apart from enhancing extra speed limit, the chip also allows you to shorten the acceleration time by injecting more air into the engine. This results in rapid acceleration rate and an overall quicker response.
This is also known as better throttle response for a vehicle. Basically , Throttle response time is the time taken by your vehicle to respond when you press gas pedal. It is also known as vehicle's responsiveness. The better is the thorttle response, better is the accleration rate and speed. Tuners or also known as throttle response controller helps to get better acceleration rate. Check out complete article on throttle response and throttle response controller.
5. Monitoring and Calibration
Some high end tuners with advanced functions not only diagnose the problems but also keeps on scanning your vehicle time to time and will alert you whenever your vehicle will face any issue.
These types of tuner act as a monitor for your vehicle and always scan and keep a look for any upcoming troubles and quickly spot even smaller issues and change in your engine, before they become bigger and uncontrollable. This helps you to monitor your vehicle's condition and increase overall life of engine.
After getting to know about the issue, you can calibrate it as per your requirement and get the appropriate results in no time. This is the other beneifts of having tuner installed in your vehicle.
6. Saves Money
While boosting the overall performance of your vehicle, it will also create a huge impact on the mileage part. Some chips are designed for unleashing the hidden power from the engine and for that your engine needs more fuel, while other designed to increase fuel mileage of your vehicle by optimising other parameters.
So, by customising as per the Economy needs, you will easily save lots of money and moreover it will also reduce overall running cost of your vehicle indirectly or directly. That you will surely notice in long run, but many enthusiasts who are already using tuners for getting more mileage are witnessed for great results.
With more mileage, less maintenance and less overall running cost- you will save lot of money during long runs.
After discussing the advantages of tuners and chips, the other point that will surely strikes to your mind is- that how many tuners and programmers are there in the market?
Or Is all tuner works same for me or I have to look for specific programmer for my vehicle and what points I need to consider while buying tuners and programmers for my vehicle?
So, before discussing the points to remember while buying tuners, let's first discuss the types of Programmers available in the market.
Types of Programmers , Chips & Tuners
Types of Tuners & Programmers
Control Modules are basically permanent installation in the vehicle's electrical system and are custom – programmed for optimum efficiency.
They basically plugged into your hood-electrical system and delivers accurate, immediate tuning by continuously reading and interpreting date from the sensors.
They collate information from all your vehicle's system and analyse it and then figure out the poor adjustments & any other required function and then send signals to the onboard computer which further customise all the signals and offers right amount of outcome (power, throttle or fuel economy) that will match perfectly with your driving style.
These are the computerized devices that control various aspects of the engine's performance, such as air-fuel ratio, ignition timing, and boost pressure. Control modules can be reprogrammed or replaced with aftermarket units to improve the engine's performance.
Power programmers works similar to control modules as the basic function is same but somehow different from control modules when it comes to installation part, unlike control modules that offers permanent installation, power programmers are meant for plug-n-play use.
The best part of power programmer is that, it will take hardly 10 minutes to tune your vehicle. You just have to connect it to OBD-II port and put necessary details regarding your vehicle specifications and possible upgrades you're looking for and any other parameters which has been asked and that's it! Done… Rest of the work will be done by the programmer itself, after getting the necessary details, the programmer customise it as per the user need and upload it to your vehicle 's computer.
The additional benefits that you will get with this power programmer is that you can tune it as many times you want as per your driving needs. So, go get a perfect power programmer and recalibrate your vehicle as many time you want.
Power programmers are also known as Hand-held tuners which are nothing just portable tuners that can plugged into the OBD-II port.
Engine Management System (EMS) are the most expensive tuners in the market that will totally override your vehicle's control. They have mounted inside the engine compartment and controls all of your vehicle sensors.
They are not easy to install, however gives your vehicle astounding amount of performance increase by managing everything in your engine ranging from fuel injector to the idle speed. And, after installation, you can just control and read all the tuning data in one screen with just some clicks.
Optimum functioning of the EMS assures maximum engine power, with the lowest amount of exhaust emissions and the lowest fuel consumption.
Engine management systems allow the user to program custom maps and make more significant changes to the engine's performance. They are generally more expensive than control modules and power programmers.
These are also used by professional tuners to tune your vehicle with the specialized computer software by reprogramming EMS of your vehicle.
These are the types of programmers and tuners available in the market today, you can choose as per your need and pocket.
Now, coming to out next question… what points I need to consider while buying tuners and programmers for my vehicle?
So, answering to this question, it totally depends upon your requirement and your pocket.
Let's discuss in detail ..
Points to remember while buying a Programmer
Points to remember while buying a Programmer, Tuner or Chips
Vehicle Type and Model and Fuel Type
This is the important and most obvious thing to check before buying any upgrade for your vehicle. But in this case, it is foremost thing to check whether the programmer you're buying is compatible with your vehicle or not, otherwise you will not get that power which you're expecting.
Go through your vehicle make and model and get the best tuner for your vehicle. There are some universal programmers present in the market that will come with universal compatibility option, but it is best practice to check make, model and year before buying any upgrade.
Also, do check fuel type of your vehicle, as there are some tuners that are best suitable for gas tuning while other are made to boost performance level for diesel powered vehicles. So, it better to keep a checklist ready before getting any tuner for your vehicle.
Type of Tuning
The other most important thing to consider while buying tuner for your vehicle is type of tuning. Like, which type of tuning you're looking for. Are you looking to boost horsepower or want to increase throttle response or just want it for getting better fuel mileage.
It all depends upon your requirement and your expectations from the tuner. Some tuners are specially designed to boost HP while other are customized for improving miles per gallon. And, some multi task programmers are also there, that can do number of other tunes also.
So, totally depends upon you. It's better to go with power programmer that can give you option of multiple number of tunes, so that if you want to re-calibrate at any point of time, you can do it without any trouble.
Need / Purpose
The other important factor to consider before buying is the Purpose for which you're buying the programmer. Don't confuse with the (type of tuning) as that was related to your tuning requirement.
This factor is totally depending upon your purpose of using it. As in, you have to decide whether you want your tuner to just monitor or scan your vehicle or you want it to do tune also.
Also there are some tuners, that can totally control over your on-board computer and manage everything by their own.
You have to decide, if you want it just for scanning purpose then no need of speeding lot on advanced Engine Management System. Just go for simple diagnostic scanner and get it done!!
But if you're looking for complete power package that will control your vehicle's computer and gives you desired tunes than go for best Power Programmer or Engine Management System as per you vehicle.
Ease of Operating and Installation
However, this factor does not for the mechanics but for the beginners, this plays an important role.
If you're very new to tuning, then must look for tuner that comes with pre-loaded programs and you just have to put your basic vehicle's details and type of tune. That's it done! Leave the rest of the work on the tuner.
And, it's also better to choose the tuner that you can install easily without any drilling or cutting. This point is more or less for every upgrade.
Price
Last but not the least, always check for the price before buying any tuner.
Go for the cheap and best, though ECM comes at higher price but they pay you back in the form of fruitful outcomes. But it totally depends upon you, how much do you want to spend on this upgrade.
There are some cheap tuners available that will give impressive results, you can check them and compare with the expensive ones. If they are satisfying your needs of tuning, then undoubtedly go for them. But if you're not getting what you're looking for then choosing the expensive one is not bad idea.
As, tuners are one of the most important upgrade and if you really want to see some impressive results then you have to pay what it demands.
Apart from that you can also check the reputition of that brand in the market from which you're planning to buy tuners and what warranty the brand is offering on that tuner.
While tuners and programmers can provide many benefits and improve the performance of your vehicle, there are also some potential disadvantages that you can cnosider and not ignore for longer run.
Potential Drawbacks of using Tuners & Programmers
Overall Cost: Tuners and programmers can be expensive, and the cost can vary depending on the type of device and the features it offers. Additionally, some devices may require additional hardware or software to be used, which can also add to the cost. Price also depends upon brands also, You have to be very specific with brands and overall features to save additional cost and make it run longer.
Warranty Issues: As mentioned before, some manufacturers may void the warranty if the car is modified with a tuner or programmer. So, be very cautious while choosing any brand- always visit company website and see if the brand is offering warranty or not and whether upgrading the tuner will void vehicle's warranty or not.
Risk of Damage: This is major drawback of using tuner in your vehicle. If the device is not used correctly or if the settings are not adjusted properly, it could potentially cause damage to the engine or other components. It's better to take mechanic help if you want some advanced tuning.
Risk of Overheating: Improper use of tuners or programmers can cause the engine to overheat, which can cause severe engine damage. Always monitor timely to see whether you are using it properly or not.
Legal Issues: In some countries & states, certain modifications to a vehicle's engine can be illegal, and using a tuner or programmer may be considered a violation of these laws. Taking an example of California, most of the tuners are not legal in this state. So always choose tuner as per your location and check whether the tuning is legal or not in your state.
Complexity: Some devices may be complex to use, and may require a certain level of technical knowledge to properly adjust the settings and get the most out of the device. It is recommended to take help or read proper instruction before using the tuner.
Dependence: Some drivers may become too reliant on the device and may forget the importance of regular maintenance and proper driving habits. If you're using tuners too frequently then it is recommended to take a break and use your stock system for a while then after sometime you can switch back to tuner for additional benefits.
Short-term Gains: While a tuner or programmer can provide a boost in performance, it's not a permanent solution, and the benefits may be short-lived. Once you remove the tuner for any reason, you will feel decrease in performance as you already become use to it. So, only use tuner if you want some additional gains that are not offered by stock system.
It's important to weigh the potential benefits and drawbacks before buying a tuner or programmer for your vehicle. Remember to use it responsibly and always follow the manufacturer's instructions and recommendations.
Frequents Asked Questions (FAQs)
Q. What are programmers, tuner or chips?
Ans. Performance Chips, Programmers or chips are designed to be an aftermarket computing update for your vehicle. These are made to tune your vehicle's board computer and customise it as per your driving requirements.
Some of the these, will completely override your current computing system, while other works alongside it to get the most out of your vehicle.
Most of the tuners are designed to increase overall performance of your vehicle. However, there are some special purpose chips are also available to fulfil your goal that you're looking for.
Q. What is difference between programmers, tuner or chips?
Ans. Power programmers chips and performance tuners are essentially the same thing. The terms are often used interchangeably. Both offer power upgrades for your car, truck or SUV and communicate with the computer of your vehicle. They do very similar jobs to maximize your vehicle's performance.
Don't worry we have full article in which we have explained the difference between tuners, chipps and programmers. Kindly check for more.
Q. Will tuners really work??
Ans. The answer is yes!! But I actually depend upon how and when u drive. The performance products basically designed to increase engine output by customising the other parameters. So, it will surely work, only you need to tune it according to your driving need.
A tuner or programmer allows you to adjust engine parameters for optimal performance. By optimizing the air/fuel ratio and timing, for example, you can increase horsepower and torque, as well as improve fuel efficiency
Q. Are tuners bad for my vehicle or are they harm to my vehicle's engine?
Ans. The Answer is no! Most of the tuning updates does not ruin your car engine if you have the work done professionally and follow the instructions and advice of your tuner. There have been cases where, after tuning the vehicle, people are getting more than 300 HP boost.
Q. How to Install the Tuner or Programmers?
Ans. Most of the programmers comes with the "Plug and Play" design and quite easy to install. You just simply need to connect to OBD-II port, and that's it!!
You will might face some issues while connecting to your laptop or PC as tuners comes with regular updating features and you have to update it timely to get latest updates, and sometimes updation will be mandatory for connecting to your Laptop or PC.
The best practice is to go through complete guide lines provides by the manufacturer and install it accordingly. And always update your tuner timely to avoid any issues in the future.
Q. Can I install a tuner or programmer myself or do I need to take it to a mechanic?
Ans. Some tuners and programmers can be installed yourself, while others require professional installation. It's important to check the manufacturer's instructions and recommendations before installing the device.
Q. Does tuner reduce engine life?
Ans. If done properly tuning will not leave any consequence on the engine other than improving its performance.
Q. How much a tuner cost to me?
Ans. A standard tune up can cost $50 to $200, while more complex tasks can range from $500 to $900. This is one time cost only. This is taking into consideration the price of the parts and labor required to perform the work.
If you're using your tuner in an effective way, you can save lot of money in long run directly or in-directly. So, buying a tuner is a fair ask and will give you losts of benefits.
Q. Are performance tuners worth it?
Ans. The answer to this is Yes, if you're getting high-quality engine performance tuners that will be surely worth for money. This proved to be best investment on long run also as it will not only enhance performance levels but also effects on mileage.
Q. What is best brand for tuners & programmers?
Ans. There are mulitple brands in the market but you can choose as per your requirement.
Q. How much performance increase can I get with performance tuner?
Ans. There are number of tuners in the market that will enhance performance to great extent, Be very careful while choosing performance tuner. You can get upto 20%-50% HP increase and upto 10%-45% better economy.
Q. What does VF tuner do?
Ans. VF Tuner is a tuning software-only tool developed to modify, calibrate, and flash Toyota ECUs. It is designed specifically for creating and developing your own calibration.
---
Conclusion
In conclusion, a tuner or programmer is a valuable investment for any car enthusiast looking to improve the performance of their vehicle. These devices allow you to adjust various engine parameters, such as air/fuel ratio, timing, and boost, to optimize the performance of your car. However, with so many options on the market, it can be overwhelming to choose the right one for your specific needs.
When buying a tuner or programmer, it's important to consider the make and model of your vehicle, as well as the specific features and capabilities you're looking for. Many devices can be used on multiple vehicles, while others are specific to certain makes and models. Additionally, some devices offer more advanced features than others, such as the ability to read and clear diagnostic trouble codes, or to monitor and record engine data.
Another important factor to consider is the user-friendliness of the device. Some devices are designed for the more experienced tuner, while others are more user-friendly and ideal for those who are new to tuning. It's a good idea to read reviews and ask for recommendations from other car enthusiasts to get a sense of which devices are the most user-friendly and easy to use.
In this article, we have discussed the different types of tuners and programmers available, as well as their what all you need to check before buying tuners. By following the tips and guidelines in this article, you should be able to make an informed decision and choose the right device for your specific needs. Remember to take your time, do your research and enjoy the process of tuning your vehicle.
If you still need expert advice, Feel free to comment below.
Do expect a quick reply. Stay tuned for more updates.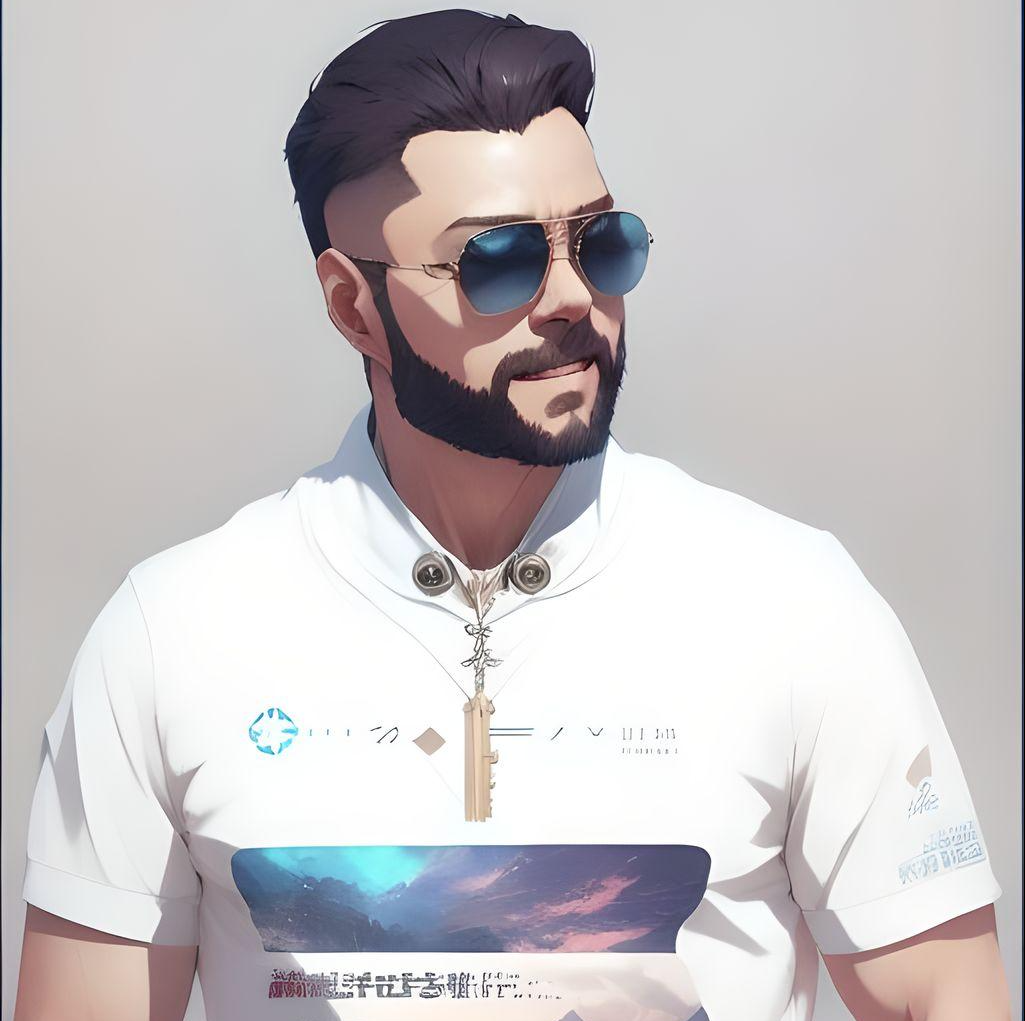 Vicky Dwaj, Founder and CEO of TrucksEnthusiasts ,  is an automobile engineer passionate about pickup trucks and accessories. Follow his journey to discover the latest trends in off-road accessories, cars, and truck parts.