Top 3 Best ways to Boost Performance of Chevy Silverado 1500| Best Mods/Upgrades Combination
Best buy for Buck
Top pick
Boost HP & MPG
Best Combinations
Are you a proud owner of Chevy Truck and looking for best mods and upgrades to boost your beast's performance?
If yes!
Then you come at right place.
Here in this article you will find the Top 3 Best Mods Plus + additional 3 upgrades that will help you in boosting your Chevy Silverado Truck's performance level.
After reading this article you will be ready with the combination of  Best Mods that will shoots the horsepower, torque and MPGs while maintaining the engine sound and looks of your Chevy truck.
This list is totally based upon our research and customer reviews. If you want to add any other mod in this list, Feel free to comment we will add that in this list later on.
So without wasting much time let's start our list of Best Mods/Upgrades that will boost the performance level of Chevy Silverado 1500.
Don't Miss to watch: Best way to recondition your old battery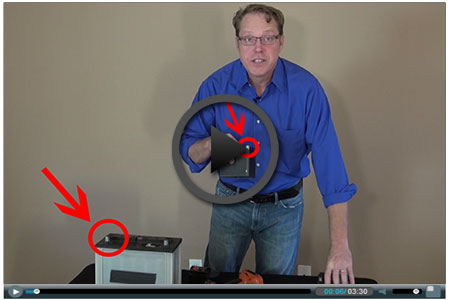 Here we go!

Cold Air intake plays a important role in vehicle performance level.
Basically the purpose of Air Intake is to deliver right amount of air into engine. Cold air intake sucked cold air and mix it with fuel, burnt and exhausted. And as the density of cold air is much higher than of hot air, cold air brings more oxygen and makes more power.
You will see improved performance with more horsepower, acceleration and gas mileage along with good sound by using cold air intake in your vehicle.
Now moving towards our First mod and one of the best air intake that boost the performance level of your Chevy Silverado is Airaid 201-285 AIRAID Cold Air Dam Intake System.
You can also Choose from our List of top 5 Best Cold Air Intake for Chevy Silverado to boost the Performance Level.
Whether you want to haul heavy load or used it for towing you'll get all these with the Airaid Cold Air Dam Intake System.
Before Talking about the features let's know about the manufacturer.
Airaid Intake Systems are specifically designed to take full advantage of today's vehicle technology. They are recognized throughout the world as the standard in high-performance intake system upgrades with a price that makes it even more sensible for the motorsports enthusiasts.
By feeding your engine more air with Airaid Cold air dam intake system you can feel the gain in torque , horsepower and fuel economy of your vehicle.
The intake system retains the original location of the air filter but delivers a big boost with the addition of a huge open-element air inlet protected by Cold Air Dam panels that help to provide a steady, free-flowing supply of cooler outside air into your engine.
The panels mount in the factory air box location and utilize any factory cold air inlet ducts that are present, while adding additional cold air passages to the filter.
The panels also keep the filter isolated from the hot engine compartment air by sealing to the underside of the hood via blade-style weather stripping.This air box system connects to the factory air intake tube.
Thanks to the reusable and washable dry black air filter that is less restrictive than traditional paper and assures superior filtration.
You can install Air Box system easily with simple hand tools in just 30 minutes.
Your Airaid Air Intake system is backed by lifetime warranty.
Check out customer reviews and ratings
Key Features
Boosts airflow results in increased torque, horsepower and fuel economy
Custom designed and engineered to fit in your specific model and make
Cold Air Dam panels block out hot engine bay air
Replaces stock air box and air filter
Comes with Washable , reusable Airaid filter for superior filtration
Installed in just 30 min with simple hand tools
Backed by Lifetime No hassle Warranty
---
Programmer and Tuners are both designed to maximize your engine's power output with easy plug n play installation. These will give your truck big boost in horsepower and torque along with helps your engine run more efficiently therefore increasing your MPGs.
While choosing tuner for your vehicle you need to determine exactly what kind of results you wants to achieve with your performance chip. Whether you want horsepower, torque and fuel economy or you want it as speed limiter, tire size, rev limit and also use it as checking and clearing diagnostic cods. All depends upon your need.
So moving towards our 2nd Mod and one of the top rated programmer that boost the performance level of Chevy Silverado 1500 is DiabloSport I2030 inTune i2 Tuner.
You can also see our list of 5 Best Tuners & Chips to Increase Mileage, Efficiency & Horsepower for Chevy Silverado 1500.
When it comes to get the most out of your truck's upgrade then nothing is more better than DiabloSport I2030 inTune i2 Tuner.
The DiabloSport I2030 inTune i2 Tuner makes your throttle more responsive, optimizes your transmission shift patterns and even adds some bottom-end horsepower to your truck.
The i2 Tuner is loaded with cutting edge performance programs that optimize performance of your truck.
The Diablosport I2030 inTune i2 tuner can check and clear trouble codes, log vehicle data and hook up external sensors.
Moreover the Diablosport inTune i2 tuner comes with vibrant color touch screen with an easy to use interface so you can easily adjust and tune your truck without any difficulty.
No need to be a professional for the installation of the i2 tuner as the i2's Easy Tune Mode takes the guesswork out of tuning your ride by walking you through the installation with just yes/no questions.
So in this way you can add 15+ horsepower and 20+ torque in your truck in minutes without any tools required.
The inTune i2 tuner is easily connected with Wi-Fi so you can install the updates whenever required.
If you have more than one DiabloSport supported vehicle in your driveway, you can purchase additional vehicle tuning licenses that let you tune other vehicles from the same device.
Check out Customer Reviews & Ratings
Key Features
Increases your horsepower up to 15 and torque up to 20
Makes your throttle more responsive, optimizes your transmission shift patterns and even adds some bottom-end horsepower
Comes with vibrant color touch screen with an easy to use interface
Installed in Minutes with no tools required
Connected with Wi-Fi, Windows and Mac OS X
---
Never chained down your beast with restrictive stock equipment. Rather set it free and unleashes every pinch of power it can pump out.
The best way to free your ride and experience the high-speed difference is to install aFe Twisted Steel Headers along with Y pipe.
aFe Twisted Steel heads basically are TIG or MIG- welded by certified craftsmen for race proven strength and durability. TIG-welding provides the strongest welds reducing stress cracks. aFe headers are designed to increase exhaust velocity and increase usable torque. This results in a more aggressive throttle response and increased passing power.
It is one of the best way and ultimate exhaust upgrade to boost performance level by adding astounding +12 horsepower and +13 lbs x ft. of torque.
Constructed out of 16-gauge, 1-3/4″ mandrel-bent 304 Stainless Steel for maximum durability, aFe Twisted Headers designed with 4-to-1 formed collectors which decreases turbulence and increases air velocity for improved air flow.
Each tube is cut to the optimal length for true pulse control technology and mandrel bent which improves flow by virtually eliminating all restrictions.
The tubes extend all the way down to the top of the flange and merged with Y-pipe that utilizes a mitered merge collector to eliminate dead space that can cause turbulence and hinder flow.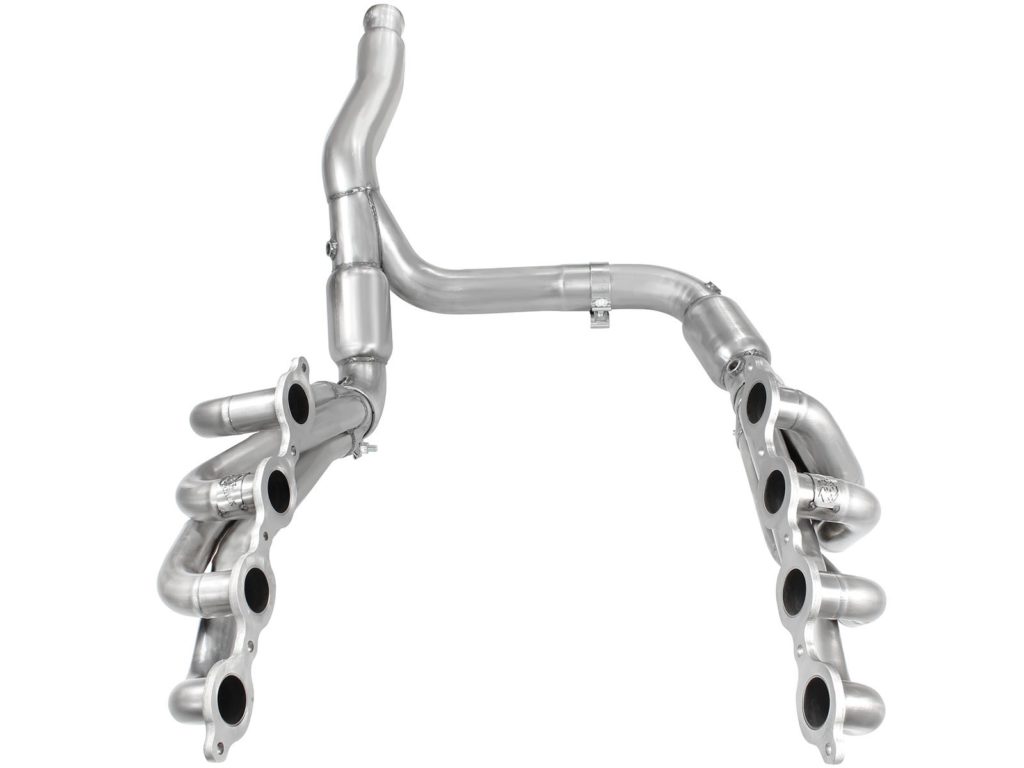 This y-pipe is designed using 3″ to 3-1/2″ transition and it utilizes Dual high flow catalytic converters which gives maximum flow.
For a leak free fit, aFe Headers comes with high quality OE style 3/8″ to 1/2″ flanges and band clamps that are used for a complete all around sealing surface with no modification needed.
Manufactured in USA the performance header and y-pipe are backed by limited lifetime warranty and are designed to be a true bolt on system with no cutting or modifications required.
Also Check 2009-16 Chevy Silverado Exhaust Systems| 5 Best Performance Exhausts for Deep Aggressive Sound
Key Features
aFe Power 48-44005-YC Twisted Steel Header and Y-Pipe is custom designed for Chevy Silverado 1500.
Added an astounding +12 horsepower and +13 lbs. x ft. of torque
Free- Flowing and Restriction free large pipe designs
True formed (headers) and mitered (y-pipe) merge collectors eliminate dead zones for improved flow
100% hand MIG-welded construction ensures optimal strength and durability
Optimized tube lengths and 3/8″ thick CNC laser cut flanges
Incorporates high-Flow, 400 cell catalytic converters for improved flow
Easy, no-hassle bolt on installation with no cutting or modification required.
Street legal in 48 States
Backed by lifetime warranty.
---
Aditional Bonus 3 Upgrades
3 Others Upgrades/Mods that will Also help you in Boosting Performance 
Apart from above listed 3 best upgrades, there are other mods also that will also proves to be best combination and will surely helps in boosting the overall performance to next level. 
Don't just go with our words, try it and then know it yourself. It will sure that you will never regret after that..These modifications will improve the driviablity and performance in one way or other and are going to be best partner for your beast.
So, without wasting more time let's move towards the bonus Upgrades.
An intercooler, or "charge-air cooler", is an air-to-air or air-to-liquid heat exchange device used on turbocharged and supercharged (forced induction) internal combustion engines to improve their volumetric efficiency by increasing intake air-charge density through isochoric cooling.
Here we're talking about heat exchanger which is basically a intercooler only. Basically, Heat Exchanger uses air from the atmosphere, flowing over and around a lot of finned tubes to remove heat from the intake air charge which means it reduce the temperature of the air that has been pressurized by the supercharger/turbocharger that is going through the intake tubes.
In layman terms, a heat exchanger is a device designed to efficiently transfer or "exchange" heat from one matter to another. When a fluid is used to transfer heat, the fluid could be a liquid, such as water or oil, or could be moving air.
When you use air-to- air heat exchanger, cooler air will be directed towards the tubes that will maximise the cooling effect and ultimately create impact on the performance of the vehicle.
So, upgrade your Chevy Silverado 1500 with universal fit Edelbrock HEAT EXCHANGER. You can choose as per your truck specification and other measurement details.
Whether to use your Silverado in performance mode or in off-road mode to use it especially for towing purpose, you will need a device that will let you switch between these modes very quickly and easily.
This throttle Optimizer is the perfect mod that offers fully customizable control over your vehicle's throttle response.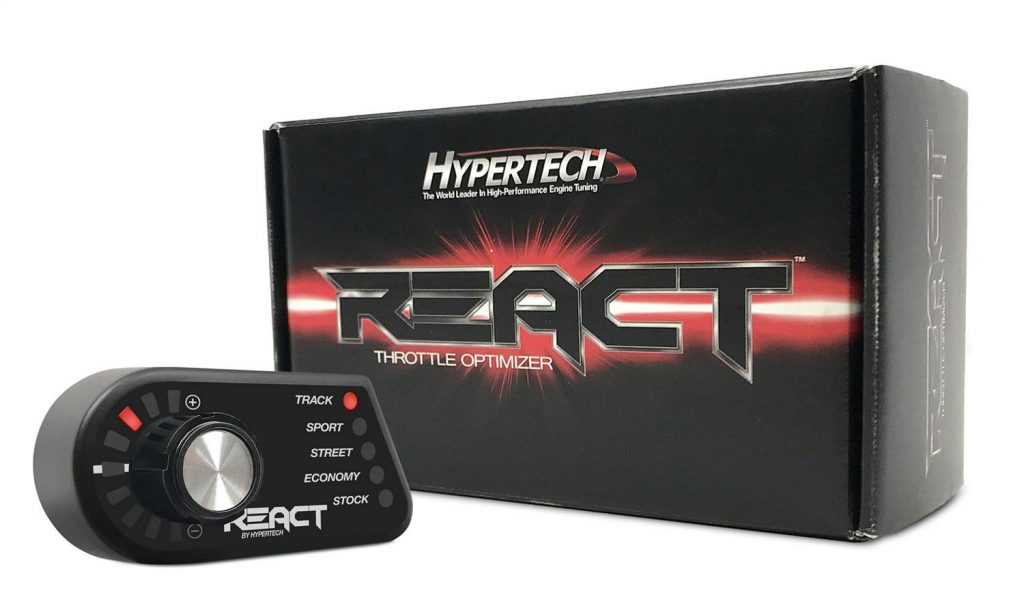 The simple control knob that allows you to switch between multiple modes and control the throttle intensity of each mode on-the-fly.
So, by using this, you will totally eliminate the hassle of switching and adjusting throttle response as per the driving needs.
The React throttle optimizer offers plug and play functionality and has capability to adjust automatically as per the driving needs without any need of disassembly.
You will easily manage fuel with this throttle optimizer as it comes with three modes.. Performance mode (where throttle is adjusted to obtain maximum performance or economy with less response) , Tow Mode (where throttle is adjusted for maximum performance and response) and last is, Off-Road Mode ( where more power and acceleration part is considered while adjusting throttle).
If you're looking to improve drivability without putting any extra tuning mods, then The Sprint Booster is a perfect alternative for you!
The best thing about this upgrade is -you can easily use it with or without other tuners/programmers due to its ability to work independently from other modifications.
Basically Sprint Booster modifies the signal between the accelerator pedal module and the ECU. The improved signal encourages the throttle to open "more" than what the stock signal was providing at a given pedal position. The end result is the idle-to-full-throttle pedal travel is reduced.
Sprint Booster basically makes your truck "feel" more powerful because the given pedal input produces greater throttle opening.
Easy and quick installation, this performance mod is one of the perfect and effective upgradation for your truck.
---
Apart from these mods there are other basic upgrades also that you can add in your list that will create noticeable increase in performance while increasing the life of your chevy truck directly or indirectly. 
It's best practive to keep oil filter clean on regular basis to increase it's life . Choose wisely and get the best upgrade for your beast.
---
Conclusion
We hope you enjoyed the article Top 3 Best ways to Boost Performance of Chevy Silverado 1500| Best Mods/Upgrades Combination to its entire bits.
We do hope that this article helped you in making a definitive choice when it comes to upgrading your Chevy Silverado 1500 and unleashes every pinch of its power.
If it really helped you,we'll be glad if you could share this article on social media services like Google+,Twitter,linkedin,Stumple Upon and Facebook using the Sharing buttons on the Top and End of this articles.
If you have any query Feel free to add you thoughts in the comment section below.
We'll happy to know your views.Do expect a quick reply.
Stay tunned for more updates.Thank You.
Best Mods to boost performance of Chevy Silverado
PROS
Best buy for Buck
Top pick
Boost HP & MPG
Best Combinations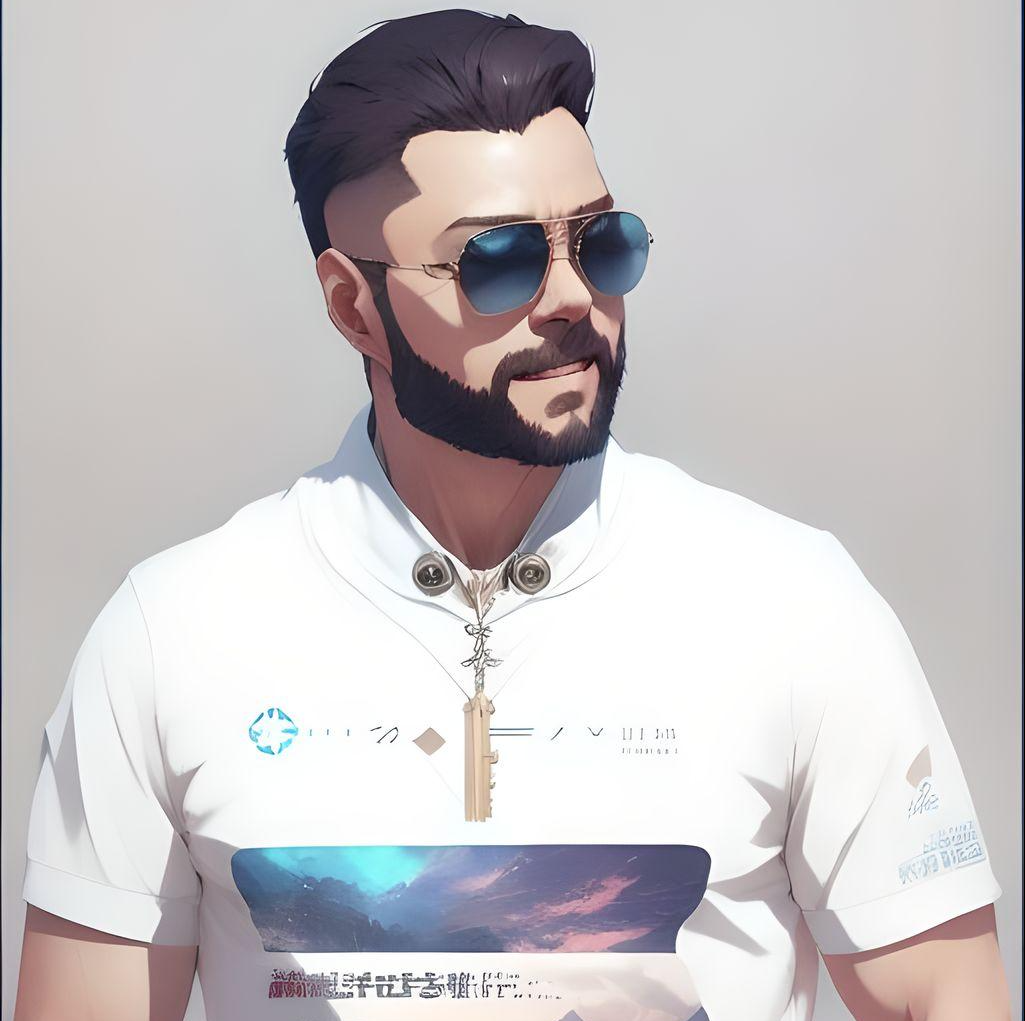 Vicky Dwaj, Founder and CEO of TrucksEnthusiasts ,  is an automobile engineer passionate about pickup trucks and accessories. Follow his journey to discover the latest trends in off-road accessories, cars, and truck parts.