5 Must Have Exterior Mopar Accessories for Ram 1500 – Customize RAM, Parts & Accessories
If you buy new RAM 1500 and looking for new accessories for your truck then this is right place for you to get the best one!!
Here on Truck Enthusiasts we've listed the best 5 exterior accessories that every new RAM owner should needed.
These 5 Must have MOPAR accessories will help you enhancing the look of your Ram truck while giving your beast some extra features.
So without wasting much time let's move towards our 5 Must have exterior Accessories for RAM 1500
Here we go!!
5 Must Have Exterior Accessories for RAM 1500
Tonneau Covers
Tonneau Cover is one of the most important accessory for any truck owner. Tonneau Cover basically safeguard your cargo and valuable from outside weather, dust or from heavy winds while giving attractive looks to your truck.
Tonneau covers are also know for increase in overall performance of the truck.
So upgrade your RAM truck with all new MOPAR Tonneau Covers that not only gives your truck full protection but also enhance the looks of your beast.
Here we mentioned 2 types of MOPAR Tonneau covers
#Hard Tonneau Cover
Hard Tonneau Covers are stronger and rigid tonneau covers than soft bed cover that not only protects your valuables but also gives your truck superior security and protection.
They can withstand the greater weight rating and even converts your truck bed into vault when tailgate is locked.
With an attractive, low-profile design and rigid panels coverts your truck into highly secure vault that features a quick-release latch system and advanced sealing technology for weather resistance.
Last update was on: December 8, 2023 5:39 pm
#Soft Tonneau Cover
Coming to soft bed cover or tonneau covers – these rolling type soft bed cover protects your cargo from outside weather without compromising with the looks.
These bed covers are cheaper than hard covers and requires no special tools or drilling to install. You just have to mount it on the top of the best and that's it!
These covers uses pre-set tension controls to keep the cover tight and looking good all over the year.
Last update was on: December 8, 2023 5:39 pm
back to menu ↑
Nerf Bars
Enhance the looks of your RAM 1500 with MOPAR running boards also known as nerf bars.
The nerf bars basically adds style and functionality to the truck while giving you safety while getting in and out from the truck.
Nerf bars comes in various variety including black powder-coated, stainless steel and chrome.
#Matte Black Running Boards or Nerf Bars
Add style in your RAM 1500 with Matte black running board that comes with minimal slippage as it comes with a protective black powder coating that prevents rusting and will last long even in most extreme conditions.

3 new from $1,220.41

Last update was on: December 8, 2023 5:39 pm
Designed to deliver trouble-free, consistent performance
Right for your vehicle and lifestyle
Made from high-quality materials for ultimate durability
Manufactured to meet or exceed strict quality requirements
If you have any questions or need fitment information for your vehicle, please contact with us
#Stainless steel Running Boards
These running board are made up of heavy duty stainless steel tubing and gives your truck maximum protection and style while protecting itself from UV rays with its Non-slip UV resistance wide step pads.
Made from heavy duty stainless steel these nerf bars can easily withstand upto 300 lb of weight on each side without any deformation.

Last update was on: December 8, 2023 5:39 pm
Fits: 2009-2012 Dodge Ram 1500
2009-2012 Dodge Ram 1500 Quad Cab Chrome
#Off-Road style Running Board
As from the name suggests-These nerf bars gives your truck Off-road look by providing additional grip on the stepping surface in muddy conditions also.
These are best for those Ram drives who usually wants to spend their weekends in the woods or in the countryside.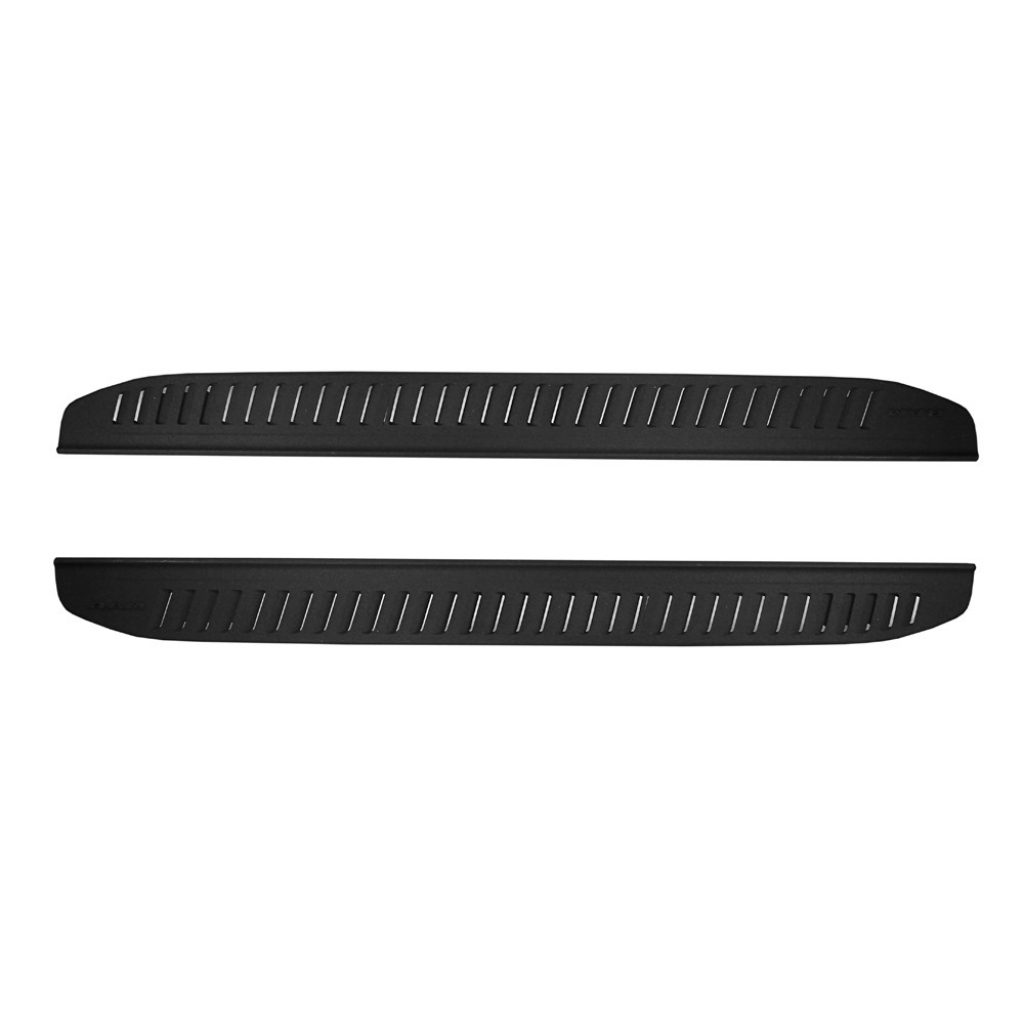 back to menu ↑
Air Deflectors
Air Deflectors basically secure your vehicle from air debris, dust and insects while giving distinctive style to your truck.
#Chrome Front Air defector
Comes in chrome Style this front air deflector deflects road debris, dust, insects away for the hood and windshield while maintain the look of your truck.
#Matte black Front Air Deflector
Same as chrome front air deflector this matte black front air deflector also functions the same but comes in matte black look.
#Side Window Air deflectors
Coming to the Side Window Air deflectors – these deflectors work in different way.
This deflector allows the air to enter in and leave the vehicle while having the window still cracked during harsh climates. Side Window Deflectors also help reduce wind noise and allow interior heat to escape.
Last update was on: December 8, 2023 5:39 pm
back to menu ↑
Body Side Graphics for Impressive looks
You can also enhance the exterior of your RAM 1500 with body side graphic that surely gives your truck impressive and distinctive look.

1 new from $299.95

Last update was on: December 8, 2023 5:39 pm

1 new from $289.95

Last update was on: December 8, 2023 5:39 pm
back to menu ↑
Splash Guards (With/without Fender Flares)
Upgrade the exterior of your RAM 1500 with all new Mopar molded splash guard that helps to protect the body side panels from road debris, gravel and stone.
You can also combine splash guard with fender flare that gives your truck more protection along with attractive looks
Last update was on: December 8, 2023 5:39 pm
Conclusion
We hope you enjoyed the article 5 Must Have Exterior Mopar Accessories for Ram 1500 – Customise RAM, Parts & Accessories to its entire bits.
We do hope that this article helped you in making a definitive choice when it comes to choosing an Best and most affordable RAM 1500 exterior accessories.
If it really helped you,We'll be glad if you could share this article on social media services like Google+,Twitter,linkedin,Stumple Upon and Facebook using the Sharing buttons on the Top and End of this articles.
If you have any query Feel free to add you thoughts in the comment section below.
We'll happy to know your views.Do expect a quick reply.
Stay tunned for more updates.Thank You.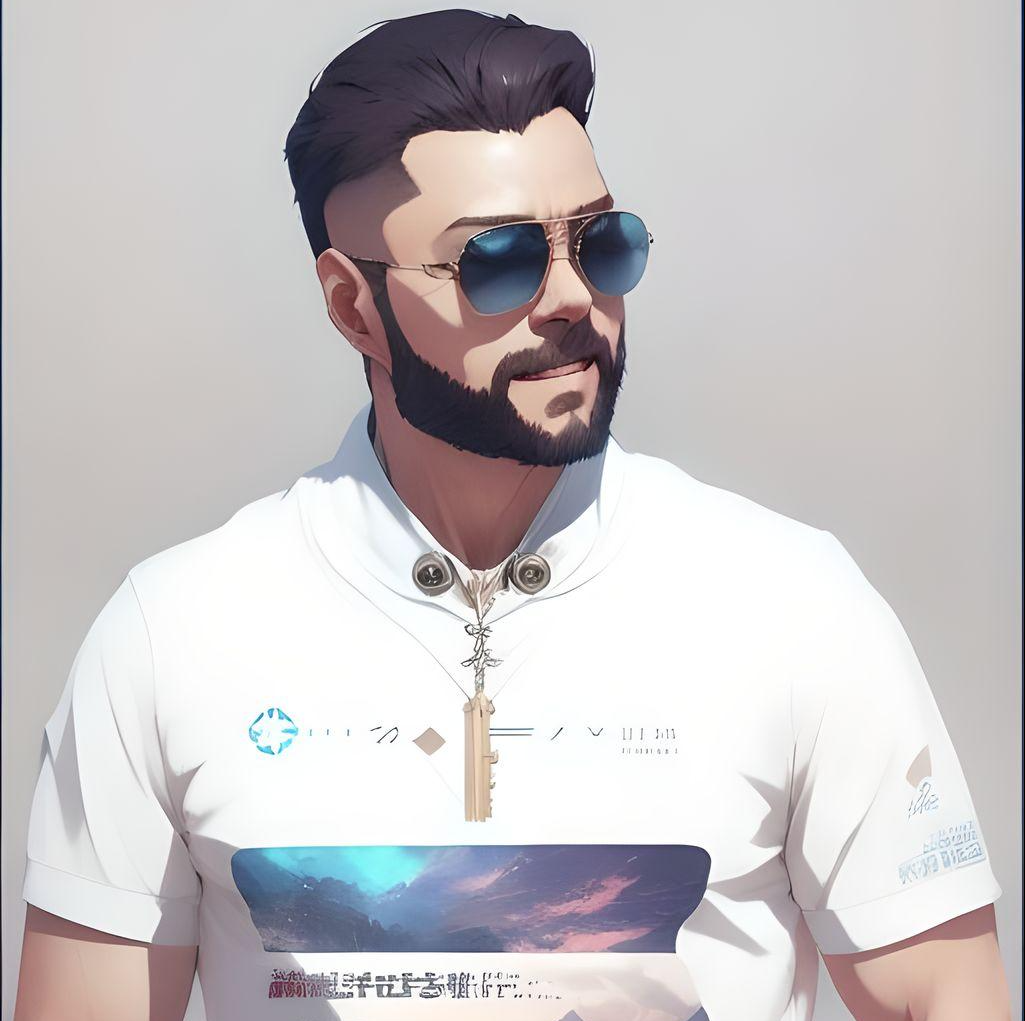 Vicky Dwaj, Founder and CEO of TrucksEnthusiasts ,  is an automobile engineer passionate about pickup trucks and accessories. Follow his journey to discover the latest trends in off-road accessories, cars, and truck parts.