TruXedo vs Access Tonneau Cover – Which is Best? How to buy the best ,Types,Models
Easy Operations
Robust Covers
All weather protection
The only thing you requires for the custom fit perfectly to the edges of your truck which helps in blocking out moisture and protecting the cargo in your truck bed is tonneau cover.
There are wide variety of tonneau covers in the market let's discuss about the different types of tonneau cover available.
Types of Tonneau Covers
Folding Tonneau Covers
Comes in both hard and soft options Folding Tonneau covers are one of the most popular tonneau covers. These comes in tri-fold or bi-fold style. Hard Cover mostly comes in aluminium or metal panels whereas Soft covers comes with vinyl or fabric panels.
Roll-Up Tonneau Covers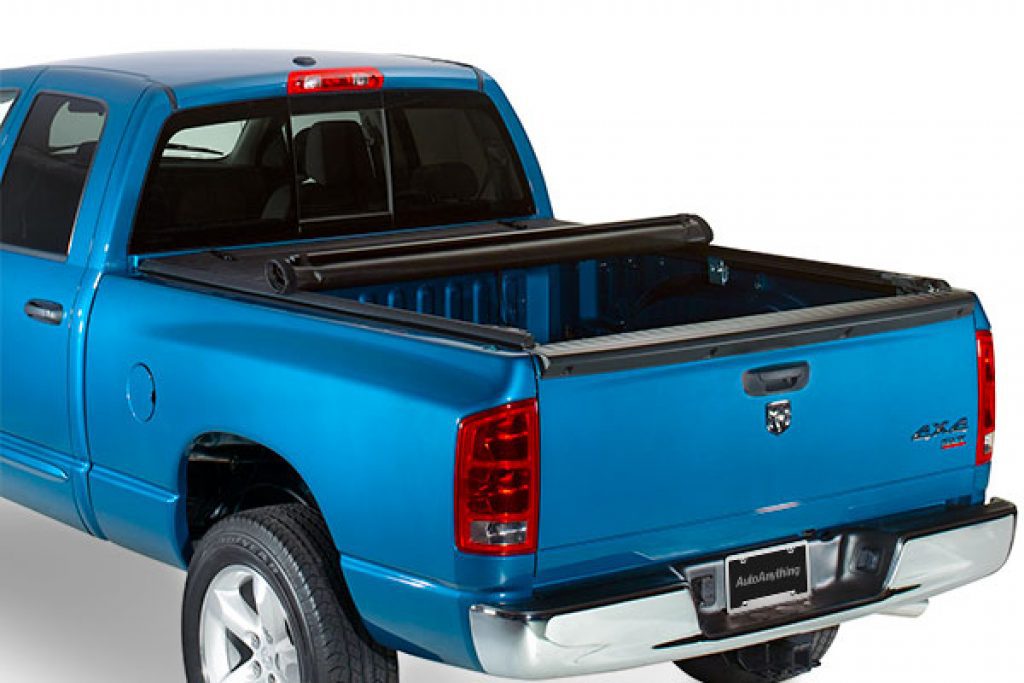 Roll-up tonneau covers also available with both soft and hard tops. Material used is different in soft and hard covers – Soft covers made up of tear-resistance fabric whereas hard covers comes with aluminium or metal rolling panels. These are one of the most affordable covers that provide ultimate protection along with instant installation.
Retractable Tonneau Covers
These covers are strongest covers that provide ultimate protection and converts your truck bed into vault. Comes in sleek, versatile and low profile design these covers also come with automatic locking, opening and closing system making it the most luxurious covers of all. These are somehow expensive than others but will worth for the money.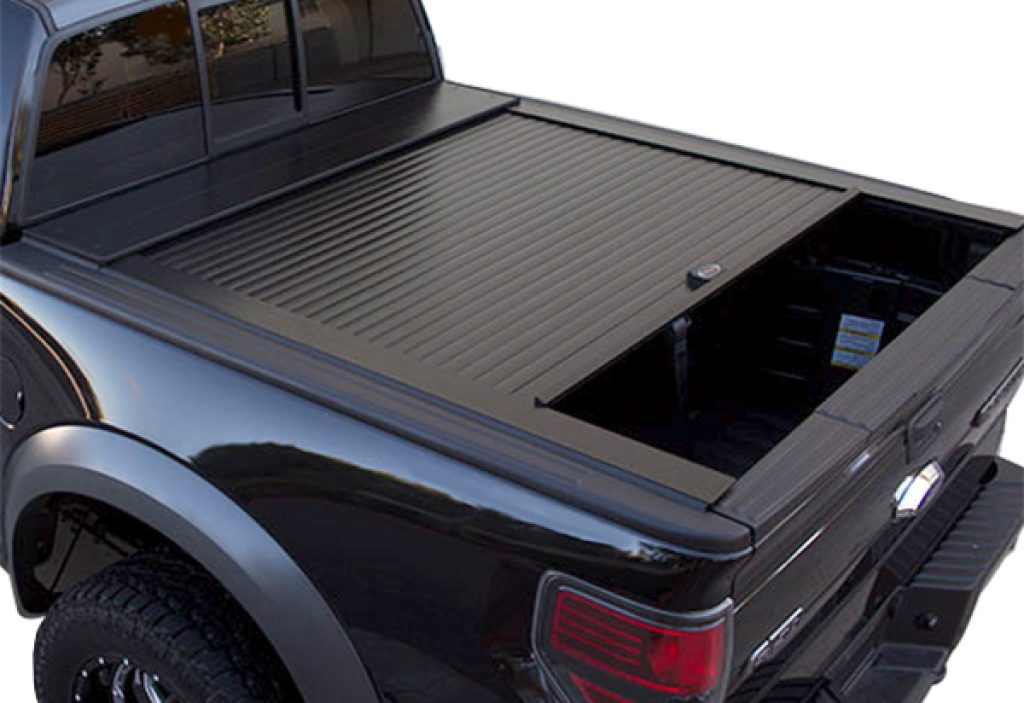 Hinged Tonneau Covers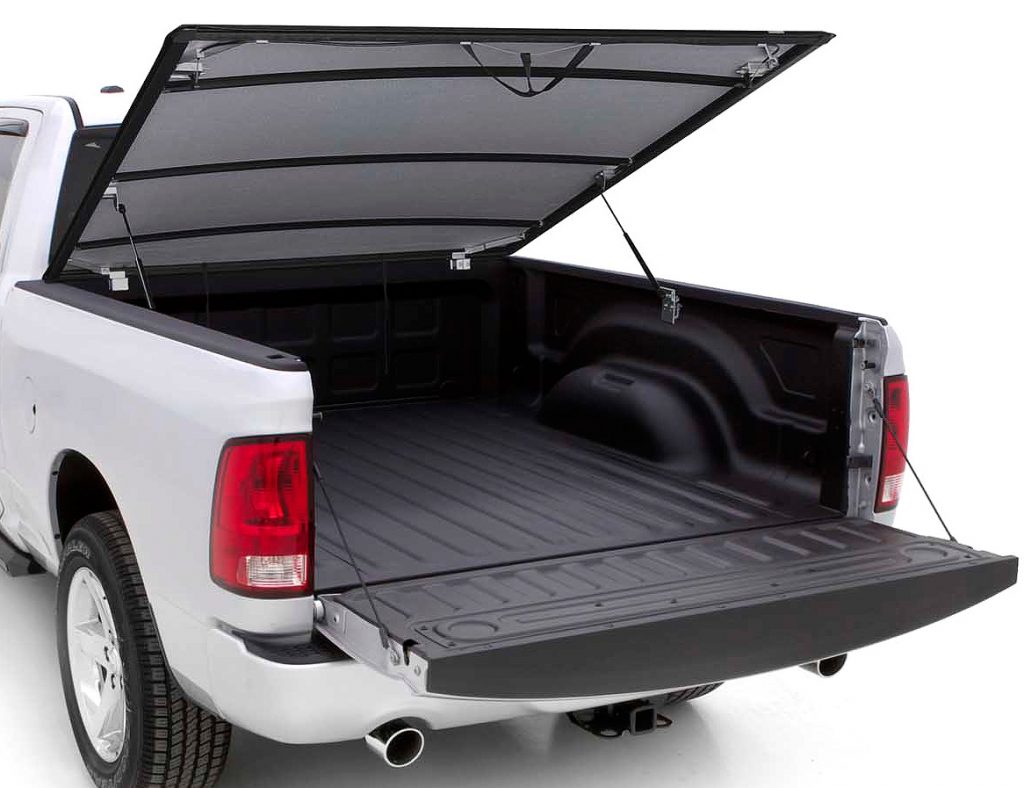 Comes in both hard and soft tops these are another type of tonneau covers. The tonneau cover is hinged with tailgate and you can open it even with single hand. Along with providing protection to your bed it also offers perfect paint-matched option. So this will let you get tonneau cover similar to your truck's color. Like retractable tonneau covers these covers has high load capacity and shows ultimate level of protection.
Here we talk not about any specific type of bed cover.However,we will discuss about two different brands which will provide these types of covers in the market.
So if you're looking to buy any tonneau cover from these two brands and confuse in choosing which one is better then this guide will surely help in selecting the right one!!
So without wasting more time let's start with the introduction.
TruXedo Tonneau Covers:-
TruXedo, a manufacturer in rolling tonneau covers, has led the industry with new and innovative truck bed cover concepts that emphasize style, quality, durability and functionality.
TruXedo being an attractive roll-up truck bed cover includes all the top qualities with the one best is the reasonable price that will not let you to think twice of buying this tonneau cover.
It is easy to install and mounts on top of the truck bed rails providing fascinating looks that will truly complement your truck.
This also offers weather resistance so you don't worry about heavy rains and winds and off course UV rays also.As this covers will gives you all around protection from any weather.
This cover has basic operational system that is not very hard to understand. Once installed, the pre-set tension control will help you to maintain its great looks. Moreover mostly the model of this cover is backed with a 5 Year warranty.
BENIFITS OF TRUXEDO:-
It has a pre-set tension controls that are conveniently integrated into the dual latching system to keep the cover tight.
It provides top mount design above the truck bed giving fascinating looks.
This cover is made of the Quality grain fabric which is built to help protect your truck from the harshest of elements.
Its dual paddle latches are easily accessed at both sides of the truck which operates very efficiently.
The looks of the cover are very sleek and Stylish with straight cross tubes that provide a smooth, flat look when the cover is closed
Models in TruXedo
Made in USA, TruXedo PRO X15 is one of the best selling cover with best style and performance.It also comes with unique self-leveling design feature that allows more accurate installation .It comes with New 15 degree rails that delivers an Xtra-low profile, flush-mount look on the truck bed, and superior-grade woven fabric that provides a stylish matte-black appearance.
TruXedo LO PRO is North America's #1 selling roll-up truck bed cover. with its stylish design, simple functionality, and durable bed protection.Made in USA, it comes with heavy-duty construction and the patented automatic tension control that keeps the cover looking great in any weather condition. Moreover, sleek, low-profile design is the signature of the Lo Pro. With the Quick release system that allow to remove it in minutes without using any tools you get the 100% access of bed.
TruXedo truxport is an attractive roll-up truck bed cover that includes top quality features and benefits and comes with unique top mount design that allow cover to sit 1.5″ above the truck bed providing distinctive good looks.Comes with Sleek and stylish look, it comes with Straight cross tubes that provide a smooth, flat look when the cover is closed.Once installed, the pre-set tension control will help maintain the TruXport's great looks all year round.
TruXedo All new Sentry CT is the hard roll up tonneau cover features Xtra-low profile look and equipped with premium matte black woven fabric . This high-end material delivers a remarkable and stylish matte black finish that has dirt resistant characteristics to help it stay clean for longer.This is one of the strong & resilient and easy to use cover . When rolled up tightly at the cab, the cover provides full bed access without blocking rear view visibility or the third brake light.
TruXedo Sentry cover is the best cover that combines all the same great features of the Sentry CT but with an industrial-strength, leather-grain vinyl fabric.With the xtra low profile and quick release system , you can remove the cover in seconds, without tools, providing true 100% full bed access..This cover provides ultimate protection and durability with the vinyl fabric is pressure bonded to heavy-duty matte black aluminum slats for increased durability and security.It comes with slam latches at the tailgate and an additional security latch, located towards the center of the truck bed, enhances the security of this cover.
Accessories for TruXedo Tonneau Cover
Last update was on: September 20, 2023 5:48 pm
ACCESS Tonneau Covers:-
Coming to the Access brand, this is one of the most popular and most selling tonneau cover even known in north America .The access tonneau cover has reigned supreme for over 20 years.
It's absolutely a superior choice for your truck, which can save you up to 10% in gas mileage and protects your cargo in extreme conditions.
Moreover it is designed in such a way that you will get increased capacity while offering all-season protection for your truck bed.
It is made for your lifestyle and definitely fit for your truck. This Cover is durable, stylish, and most importantly very affordable and never breaks your pocket.
It rolls open in seconds, offering you full bed usage and no need for removal. This tonneau cover will be with you for the life of your truck and will hold up to anything life may throw your way.
BENEFITS
OF ACCESS:-
It has the best dual Locking system which features an automatic dual locking system that releases both locks with one smooth downward pull.
The heavy duty nylon latch provides a surface for a solid positive latch engagement of each end of the rear bar.
Its premium storage straps features a cab guard design that prevents the tonneau cover from rubbing on the cab and all this is done by Super tough nylon straps that secure the rolled up cover.
Its Reliable Fastening System Hook & loop fastening system provides a high strength seal that runs the full length of bed.
Element seal Gasket at the front of truck bed provides additional protection which is covered by Integrated front and made of rear vinyl seal.
Models in Access
The ACCESS® Limited Edition Roll-Up Cover is the premier tonneau cover from all that provides ultimate quality and offers lifelong durability. It comes with PATENTED AUTOLATCH™ II Dual locking system that release both locks simultaneously by pulling on synthetic cord from either side.Moreover you will also get premier hardware accessories, Storage straps, Tight Bite™ Clamps, XT Style tension adjusters and seals on each side.
ACCESS® Original Roll-Up Tonneau Cover is the most popular bed cover in the market today.Made with high quality it offers ultimate protection with lifelong durability.The cover is crafted with the reinforced UV protected vinyl that offers easy operation and specially designed to meet the most demanding lifestyles. Access provide a exclusive SLANTBACK® Rear Design along with original roll-up cover to give your truck unique sporty look.
Access Lorado is the premium quality low profile truck bed cover that offers sleek style and performance. Made for tightest fit , this low profile tonneau cover sits merely 1 in. above the truck box . Moreover, it offers all around protection with its commercial grade, UV protected vinyl that is engineered to perform in both extreme hot and cold climates. Easay to install ,it comes with specifically cut 'teeth' maintain exceptional grip and superior strength.
This Toolbox edition Tonneau cover by Access is best bed cover for those who did not comprise with their work and always keep their utility and other tool with them.The cover is designed to fit behind most 19-21 in. over the rail toolboxes, the extra 1-1/2 in. design offers additional protected storage under the tonneau cover and unobstructed entry to your existing tool box.Simple to operate and easy installation the cover offers superior performance while Integrated vinyl seals and waterproof foam gaskets combine with the front header bar prevents any elements from reaching your cargo and provide protection between tool box and front bulkhead.
The ACCESS® literider tonneau cover are the most attractive and affordable tonneau covers while offering style, durability and protection to your cargo and also improves fuel economy .It comes with 7 patented distinct features like all other models. The additional features include a patented Slide Lock that provides added security when used in conjunction with a locking tailgate and the EZ-DIAL™ Tension Adjuster that controls the tension with a simple turn of a dial, no tools required.
ACCESS® Vanish cover is perfectly designed for everyday use. With the ultra-sleek and stylish low profile design, the cover is made in such a way that it can easily adapt your needs and gives your all around cargo protection. When closed, this 1/2 inch low profile tonneau cover is virtually indistinguishable from the OEM bed caps. With the exceptional protection and durability , the cover comes with two patented Slide Locks that ensures cargo to stay secure and out of sight.
Access Tonnosport cover combined the feature of any professional robust tonneau cover offering best protection in reasonable price. With the ultra sleek design and sits just over 1/2 in. of the bed ,this tonneau cover virtually disappears when viewed from any angle. Along with 7 patented feature it also comes with durable QUICK CLIP™ Storage Straps that will helps to haul oversized items.Install in minuted with no drilling required, this cover gives you all weather protection while improving fuel economy.
Accessories for ACCESS Tonneau Cover
Last update was on: September 20, 2023 5:48 pm
Specifications
| | TRUXEDO | ACCESS |
| --- | --- | --- |
| Starting Price | $302.40 | $296.65 |
| Cover Matereials | Vinyl tarps, Aluminum frames | Vinyl tarps, Aluminum frames |
| Number of Models Available | 5 | 7 |
| Standard Tension Adjusters | Yes | Yes |
| Accessories Available | Soft Tonneau Protectant Spray, Tailgate Seal, Tonneau Lighting System, Truck Toolbox | Truck Bed Lighting, Adarac Truck Rack, Truck Bed Mat, Tailgate Protector |
| Special Designs Available | Harley-Davidson Tonneau Cover | No |
| Drilling Required for Installation | No | No |
WHICH TONNEAU COVER IS BETTER?
When the choice comes down between access vs truxedo it becomes so difficult as Both have been making covers for decades, with Access taking credit for inventing the first roll-up cover, an industry revolution and till now has proved to be the best.And also it is very efficient and more easy to install Access Tonneau Cover.
So Access tonneau cover wins the bet over truxedo in roll-up covers but don't just go with our words – buy that cover only, which suits you the best and comes under your budget!!
Access VS TruXedo - both covers are best
PROS
Easy Operations
Robust Covers
All weather protection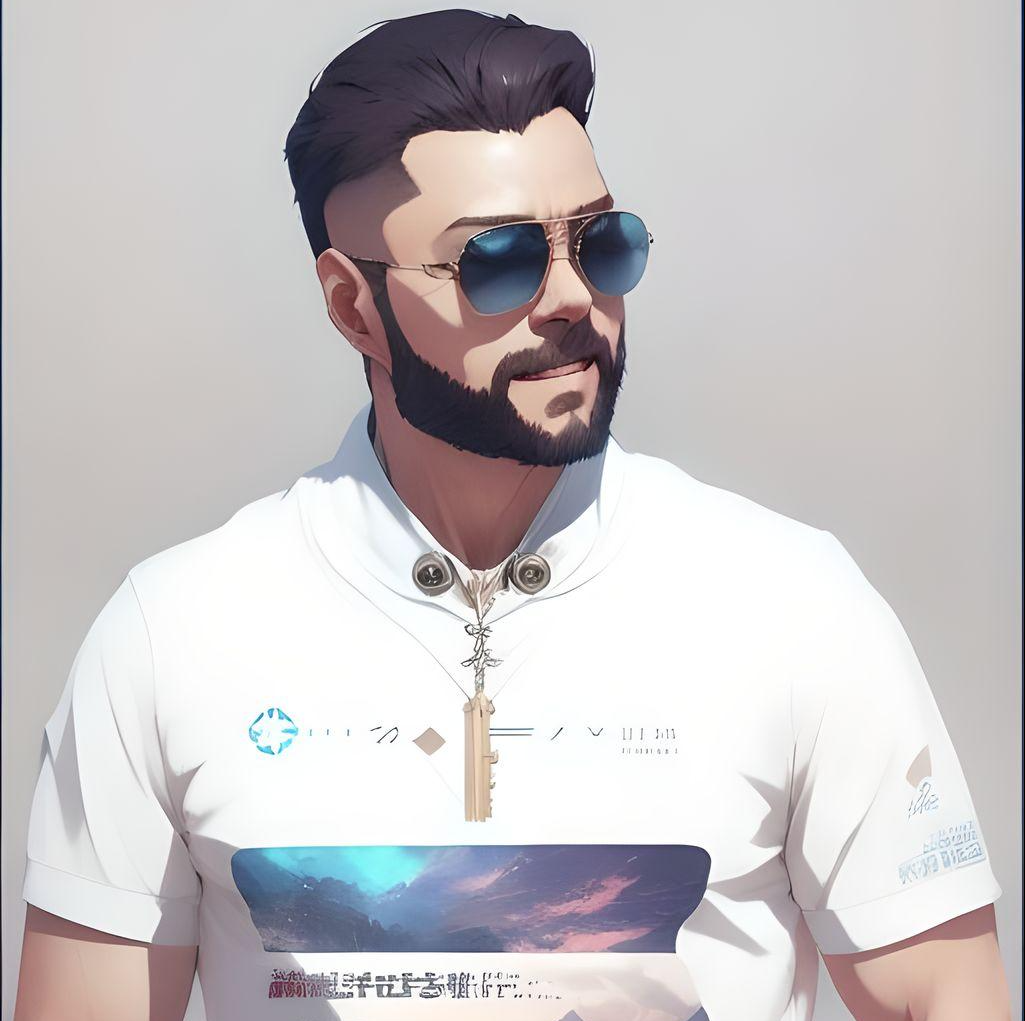 Vicky Dwaj, Founder and CEO of TrucksEnthusiasts ,  is an automobile engineer passionate about pickup trucks and accessories. Follow his journey to discover the latest trends in off-road accessories, cars, and truck parts.