Best intercooler kit for Dodge Cummins 6.7L, Buying guide, Top 3 best Inter-Cooler kits,Reviews,Ratings
Are you looking for inter-cooler kit for your Dodge Cummins 6.7L and confuse in buying the best one??
If yes!
Then you landed at right place.Here at TrucksEnthusiasts, you will get the complete buying guide and top listed inter-cooler kits for your dodge cummins 6.7L that will end your search in every possible way.
So before starting let's first get to know about the Inter-cooler first!
Basically inter-cooler is a component used in vehicles along with turbo or superchargers. It's main function is to cool down the compressed and heated air which is coming out of the turbo.
By doing so it increases the efficiency of your engine as it provides denser air which then transfer from turbo to engine that contains more oxygen level which is optimal for better combustion.
Intercoolers are available in different sizes and configurations depending on the requirement of the engine.
When will you change the Inter-cooler?
Intercooler basically requires periodic maintenance to avoid future cost of buying high end Inter-cooler kits.
Generally, you need to clean your inter-cooler ever 10,000-15,000 miles to avoid any damage, or as mentioned in the owner's manual.
But if you're not doing periodic inspection that you will surely face issues with your inter-cooler in the future.
Mostly we've seen leakage problems, blockage of inter-cooler or damaged inter-cooler parts.
Leak problems are very commonly seen.What happened is-the intercooler inlet hoses or outlet hoses may subjected to breaks or cracks as time passes resulting in leakage of air due to those cracks. Corrosion is the another reason for that. If the air leaks, it affects the functioning of intercooler which results in not proper cooling of heated and compressed air that will affect the overall efficiency of the engine.
The other issue which is commonly seen is clogged intercooler. Sometime it can be seen that the intercooler lacks in performance or seems blocked due to any debris that comes along with air and that is also one of the main reason for failure of inter-cooler parts that again will effect on efficiency & performance.
Signs that your inter-cooler is not working properly
As a result from above listed issues, you will see drop in mileage, power reduction and there is also MIL light indicator on the dash that will indicate that there is some issue going on with your inter-cooler.
Moreover, your will find that the turbocharger and engine will be running hotter than it should be that is also the clear indicator that your intercooler is not working properly
So if you're facing such problems or came to now that your inter-cooler is not working properly then you're in the need to think about changing your inter-cooler kit.
Now buying an inter-cooler is not an easy task. You will find plenty of options over the internet for different inter-coolers but it's very confusing to choose the best one.
It is not necessary to change the full inter-cooler kit every time. The wise decision is to replace the damaged or non-functional parts including inlet hose and outlet hose also.
Things to Remember Before Buying Inter-Cooler kit
While buying any inter-cooler kit you should take care of these things-
Price – For an efficient running engine you need a high quality and well running intercooler.
Unfortunately, the intercoolers aren't a cheap fix. You can expect to pay anywhere from $500 to $2,000 for one, but it does come with great results & benefits.
Not only this you need to consider labor cost also if you're able to fit inter-cooler yourself. We recommend to take help from certified mechanic for installation if you're a beginner.
Always consider with more than one mechanic while repairing or installing your inter-cooler that will help you in saving extra bucks..
Moreover, if you're installing inter-cooler then you should consider repair cost as well but don't worry about that if you're using the brand new inter-cooler. The repair cost is totally depending upon your vehicle's year, make and model.
Size– Generally size of intercooler is relative to the size of the turbo and the amount of psi or boost being generated.
Although it is seen that large intercooler performs well by providing more cooling but too large inter coolers can also block the air flow.
Large intercoolers can provide more free flowing and have more thermal inertia that proves to be good but on the other hand they are harder to pack and have more turbo lag.
So it's totally depend upon you- according to us size will not create any affect on performance but on price while buying. It is recommended to buy inter-cooler by comparing size with your turbo.
Performance – Performance is also a major thing which we should consider while buying inter-cooler.
Inter-coolers are rated by "Effectiveness" and "Flow restriction". Generally, inter-coolers are only needed for 5-25 seconds depending upon the burst time of superchargers.
Let us take a examples If a inter-cooler can capable of dropping compressed air at 285 degrees temperature to 75-85 degrees temperature (almost 200 degrees drop) than it can be consider as 100% effective and if it can drop only half of it then it is only 50% effective.
Mostly Air to water inter-coolers combined with ice or cold water are more effective than air to air inter coolers.
So always choose inter-cooler according to your performance needs.Though air to water inter-coolers are more effective but they are expensive too.
Fitting – While buying inter-cooler make sure it will properly fit .To ensure that use your vehicle year, make and model or you can also find inter cooler with you OEM part number.
Works wells with various tunes– If you're thinking of modifications then always buy inter cooler that works best with tuning and perfect for fully bolt on applications.
Always buy a good and branded intercooler. Try searching reviews of professional tuners on that product and choose the intercooler that provides best cooling with minimum pressure drop.
Now after considering all these points in mind, here at Trucks Enthusiasts, we've listed the best top rated Inter cooler kits for Dodge Cummins 6.7L that will boost the performance level of your dodge's engine.
Without wasting more time let's start our list of best Inter-cooler kits for Dodge Cummins 6.7L
Here we Go!
ETL Performance 242008 Dodge RAM 2013-2017 Cummins 6.7L Intercooler Kit
The ETL inter-cooler provides more denser oxygen rick air to turbocharger or supercharger whenever its temperature rises resulting in better combustion by allowing more fuel to be burned and ultimately increasing the performance of the vehicle.
The ETL Performance intercooler is made up of finest material to complement the innovative engineering. The tubing package is constructed of T304 polished stainless steel. It replaces factory inter-cooler without any welding or cutting.
The package includes 3″ Inlet/Outlet Diameter Inter-cooler core, 3.25″ Inlet/Outlet Tubing, 2.5″ Inlet-3.50″ Outlet Tubing, Quantity of 2 3.50″ Diameter 3″ long straight hoses, Quantity of 1 2.75″ High Temp Hose and more.
Positives
No Modifications needed to Install
Comes with More core space
Allow better airflow
Extends turbo life & Reduce stress
Comes with 5 Year Warranty
| | |
| --- | --- |
| Price | $$ |
| Placement | Front |
| Fitment Type | Direct Replacement |
| Warranty | 5 Years |
| Material | Aluminum |
| Size | Large Core Space |
---
back to menu ↑
Banks 25981 Techni-cooler Intercooler system
Banks 25981 techni-cooler intercooler is a system that reduces the Boost Air Temperature and minimal the Boost Pressure Loss. It also maximizes the Fuel Economy and provides the higher Continuous Power for boosted air density. It also increases the performance of your vehicle.
It provides the full efficiency to your Engine and improves the Combustion. It also compact all aluminum end tanks and eliminates the huge inlet/outlet. This product also passed all the outgoing and ingoing testing that ensures unparalleled functionality, product endurance and quality control.
The package includes Techni-Cooler Intercooler, High Flow 3.5" Mandrel-Bent, High Flow Boost Tubes, High-Ram Intake along with all Necessary Hardware.
Positives
Maximum Reduction In Boost Air Temp.
Minimum boost pressure loss
Allow better airflow
Installation is very easy
Thicker core with 27% more flow volume
Comes with 5 Year Warranty
| | |
| --- | --- |
| Price | $$$ |
| Placement | Front |
| Fitment Type | Customt |
| Warranty | 5 Years |
| Material | Aluminum |
| Size | Thicker core |
---
back to menu ↑
Mishimoto MMINT-RAM-13KSL Intercooler kit
Mishimoto MMINT-RAM-13KSL Dodge 6.7L Cummins Intercooler Kit, 2013+, Sleek Silver is engineered and designed to improves airflow, decrease charge-air temperature, EGT's and also increase the power of your truck. It includes hot-side and cold-side intercooler pipes and boots and also includes Mishimoto silicone boots with DuraCore technology.
It comes with Mishimoto Constant-Tension T-Bolt Clamps for accurate and consistent holding force. It also eliminates restrictive bends, allowing for smooth and unimpeded airflow. It comes with Mishimoto silicone boots with DuraCore technology – Compared to normal silicone, DuraCore provides superior resistance to heat, pressure, fuel, and oil. This effectively increases the life of your boots and prevents leaks or blowouts.
Moreover this intercooler is very durable as it's piping are constructed of mandrel-bent 3" aluminum that provides smooth flow along with rugged durability.
Positives
Reduces intake air temps by 12.5%
Hot-side and cold-side intercooler pipes and boots
Improves airflow, decrease charge-air temperature, EGT's and also increase the power
Installation is very easy

37.8% larger core volume than factory

Comes with lifetime Warranty
| | |
| --- | --- |
| Price | $$$$ |
| Placement | Front |
| Fitment Type | Direct |
| Warranty | lifetime |
| Material | Aluminum |
| Size | 37.8% larger core |
---
Conclusion
We hope you enjoyed the article Best intercooler kit for Dodge Cummins 6.7L, Buying guide, Top 3 best Inter-Cooler kits,Reviews,Ratings to its entire bits.
We do hope that this article helped you in making a definitive choice when it comes to choosing an Best inter-cooler for your Dodge cummins 6.7L that will help in boosting overall performance of your truck.
If it really helped you,I'll be glad if you could share this article on social media services like Google+,Twitter,linkedin,Stumple Upon and Facebook using the Sharing buttons on the Top and End of this articles.
If you have any query Feel free to add you thoughts in the comment section below.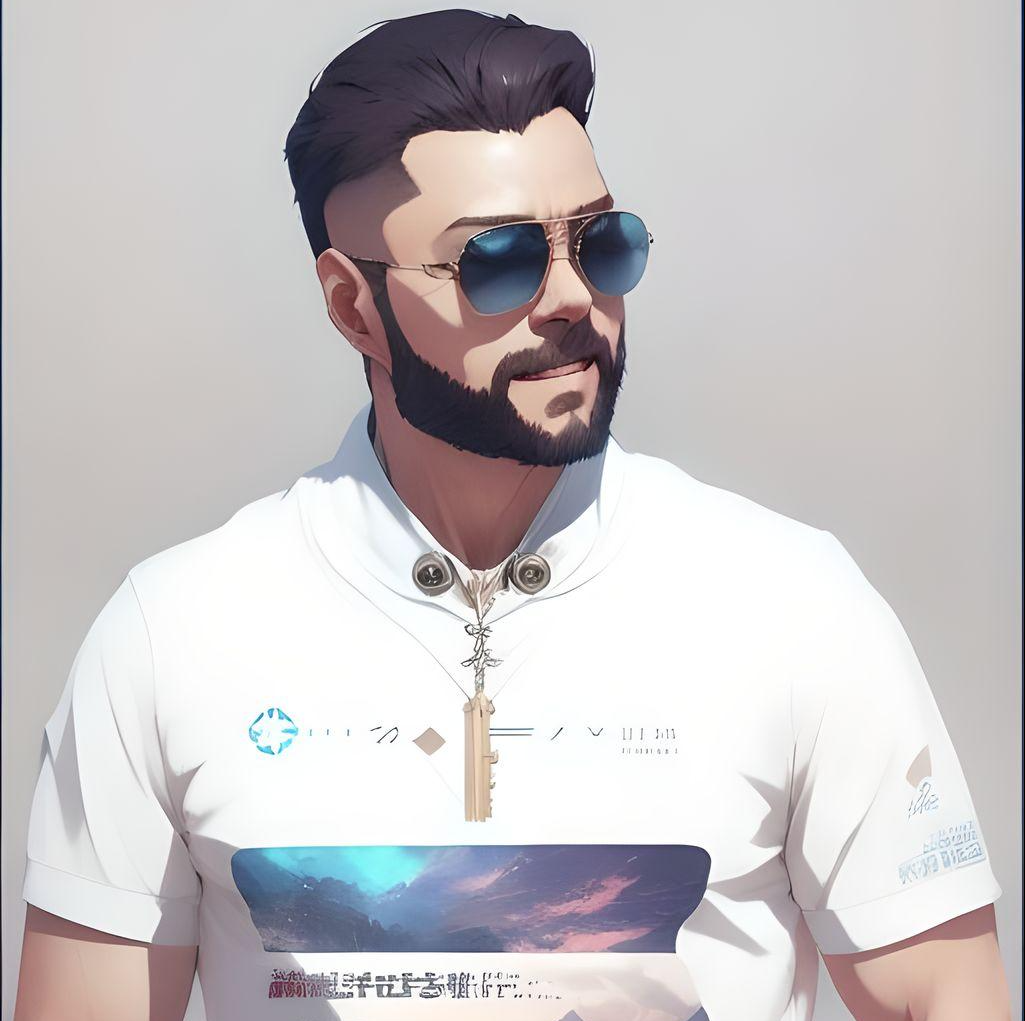 Vicky Dwaj, Founder and CEO of TrucksEnthusiasts ,  is an automobile engineer passionate about pickup trucks and accessories. Follow his journey to discover the latest trends in off-road accessories, cars, and truck parts.