5 Best Swivel Trailer Jacks for Easy towing under $50 -Best Picks
Trailer Jacks plays a important role in safe towing. Now a days the swivel trailer jacks are becoming more famous and popular due to different towing applications.
Trailer jack basically raises and lowers the trailer while connecting and disconnecting coupler from the ball on your hitch.
Moreover, trailer jacks also keep the trailer level at specific point when it's not attached to the tow vehicle.
Apart from this trailer jack stabilizes the trailer for loading and unloading when the trailer is parked.
There are multiple types of trailer jacks available in the market but here in this article we will discuss only swivel trailer jacks.
In these trailer jacks, mostly the jacks either bolt or weld to the side of the frame of a pole tongue or A-frame trailer.
It has unique pivoting design the let the jack swing up and out of the way for towing and down for jacking. There is a pull-pin swivel jack attached to the trailer frame that makes the trailer jacks operation easy simply by pulling the pin .
Most commonly these trailer jacks have capacity varies from 800 lbss to 1500lbs and you will find a wheel attached to these trailer jacks which will let the trailer jack to move easily.
If you're also looking for swivel Trailer Jack, then you have to consider some of the factors before buying one for you.
Points to remember before buying Trailer Jack
#Height of Trailer Jack
Trailer jacks come in different weight capacities and lengths. Remember to consider the length of the jack in both the retracted and extended positions.
When extended, the jack has to lift your coupler high enough for it to clear the hitch ball on the vehicle. And the jack has to retract far enough to clear the ground when you're traveling.
#Weight capacity of Trailer Jack
Make sure to take the trailer jack that can capable to match or transcend the Trailer Tongue weight (which is basically 10 to 15 percent of your gross weight that is the weight of the trailer when it is fully loaded).
# Trailer Tongue Height
This is the another point you should consider while buying trailer jack. With the trailer level and parked on level ground, measure the height from the ground to the bottom of the trailer coupler.
The jack should extend about 4" higher than the height of the coupler so you can raise it over the ball for connecting and disconnecting the trailer and it should also retract enough to clear the ground when the trailer is towed.
These are some of the points that you should consider while buying for Trailer Jack.
After taking all these point into consideration, here at trucks enthusiasts we've listed the best 5 Swivel trailer jack under $50 that can help you safely and easily stow away the jack whenever is use.
So without wasting more time let's start our list of 5 Best Swivel Trailer Jack for Easy Stow under $50
Stow your trailer with the Fulton XP10 0101 trailer jack.
Featuring Z-MAX 600 superior plating corrosion protection this trailer jack is especially designed for use with marine and utility trailers.
It is one of the best swivel trailer jack that is tested timely and always proves its capability to full extent.
The installation part is very simple as it comes with bolt-on installation with all necessary mounting hardware plus ½" pull pin.
To ensure maximum support with minimal deflection the Fultan bot-thru swivel mount uses 3-D formed heavy guage steel stamping and a proprietary bushing material.
Don't forget to check the dimensions.
Positives
Fits up to a 3" x 5″ trailer frame
Weight Capacity: 1200 lbs
Travel : 10"
Retracted length: 12.5" and Extended length:22.5"
Top clearance :10.5:
Warranty: 5 year limited warranty
Maxxhaul Swing back trailer jack is one of the sturdy and manageable trailer accessory that allows you to stow easily.
With the weight capacity of 1500 Lbs the trailer jack comes with dual wheels and its swivel plate allows for various mounting configurations making it easy to store and transport.
The two 6: inch diameter wheels are perfect for rolling heavy attachments.
Maxxtow trailer and farm jacks are perfect for all your recreational, marine and farming applications.
The trailer jack is constructed from heavy duty 1/8" rolled steel frame and comes with built-in convenient U-shape bar handle locking handle.
Don't worry about the storage of this trailer jack as when not in use just folds up and folds down when needed.
Moreover, the trailer jack is highly durable as it comes with heavy duty zinc plate or powder coat finish that insures durability against the elements.
Also the swivel handle grip is there on crank to lower and raise the jack which makes it more steady and nice to ensure more placement accuracy.
Positives
Mounts to 3″ x 5″ rectangular or square shaped trailer tongue
Weight Capacity:1500 lbs
Comes with dual wheels of diameter 6" each
Spring loaded lock pin
Lift range 11-1/2:
Again as fulton Trailer jack this trailer jack is also designed for use with marine and utility trailers.
This trailer is very similar to fulton trailer but the difference comes in when we consider weight capacity and price.
If you don't have heavy weight loading requirements, then you can choose this one as it has capacity of 1000 lbs whereas the fultan trailer jack come with 1200 lbs load capacity which however doesn't create much difference but the fultan trailer jack is little more expensive then Pro Series jack which makes the later one superior than formal.
This trailer jack is timely tested and application proven to ensure easy and sturdy application.
The installation is quite simple as it comes with bolt-on installation and all necessary mounting hardware along wth 3/8" pull pin which will make it simple and easy for you to operate it.
It also come with Pro Series brand keeping ring swivel mount that offers minimal deflections and maximum support.
Positives
Mount fits up to 3″ x 5″ trailer frame
Weigh capacity: 1000 lbs
Travel: 10"
Retracted Length: 13″ and Extended Length: 23″
Top clearance: 11"
Warranty: Limited 1 year warranty
Quickly load your boat trailer to your truck and move it freely without needing to line up perfect with ABN Boat trailer jack with wheel.
This bolt on trailer jack is a third wheel to push your boat around by hand and can support up to 1,000 pounds. It is used as a marine jack and a utility trailer jack, and it prevents you from having to bend over and hoist the trailer around.
The trailer jack is made up from durable steel with a clear zinc finish for maximum strength and durability that resists rust and corrosion from saltwater.
The swivel handle attached to crank provides comfortable grip while raised unit higher and lower.
The trailer jack comes with reinforced large 6-inch (15.2cm) caster wheel while the wheel stop is constructed from reliable hard plastic that cannot easily deflate and keep your trailer locked whenever required.
The trailer jack is very easy to use and install. Just bolt it along with mount hardware and engage locking pin to swivel jack to a standing position and use the sidewind crank to lift your trailer to desired height.
Positives
Weight Capacity: 1000 lbs
Retracted length: 13" and Extended length: 23"
Travel:10:
Top clearance: 11"
Inner tubing diameter:1.75"
Outer Tubing diameter:2"
6" long lever with 3.5" smooth handle
6" wheel with plastic made wheel stop
REESE Towpower trailer jack stands at #1 position in our list. The reason why we preferred among others are its price, easy operating, load capacity and swivel access.
Basically this trailer is best of all providing you all functions of trailer jack in best price.
Operated in seconds the side winding handle of REESE Towpower trailer jack comes with a wire-grip knob that operated with a 1:1 gear ration for fast, smooth and easy usage.
This trailer jack is one of the sturdiest jack which uses heavy-duty swivel mechanism which is designed to help you safely and easily stow away the jack in between uses.
You just have to release the pull-pin to get quick access to jack whenever you need it.
Moreover, it comes with high quality sturdy wheel of 6" that provides low-friction mobility and helps you easily move your trailer into positon with minimal effort.
Positives
Mount fits to 3" x 5" trailer frame
Weight capacity: 1000 lbs
Easy swivel access
Operates in seconds
Comes with 6" wheel
Easy Stowing
Best buy for buck
Conclusion
We hope you enjoyed the article 5 Best Swivel Trailer Jacks for Easy towing under $50 -Best Picks to its entire bits.
We do hope that this article helped you in making a definitive choice when it comes to choosing an best swivel trailer jack for towing.
If it really helped you,I'll be glad if you could share this article on social media services like Google+,Twitter,linkedin,Stumple Upon and Facebook using the Sharing buttons on the Top and End of this articles.
If you have any query Feel free to add you thoughts in the comment section below.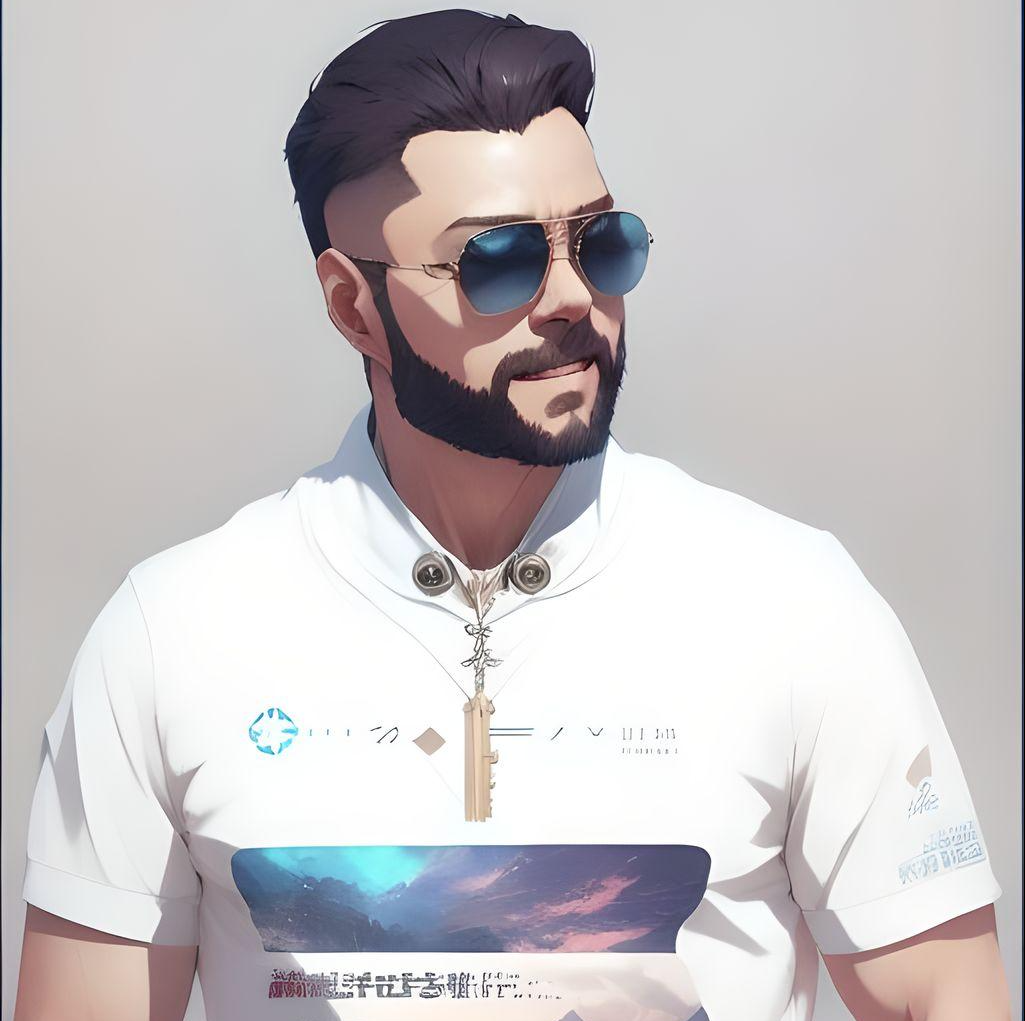 Vicky Dwaj, Founder and CEO of TrucksEnthusiasts ,  is an automobile engineer passionate about pickup trucks and accessories. Follow his journey to discover the latest trends in off-road accessories, cars, and truck parts.