3 Best Performance Mods for GMC Sierra 1500| Best Upgrades/mods to Boost Performance
High performance Increase
Top Pick
Best Buy for buck
Perfect for every driving condition
Are You in search of best performance upgrades for your GMC Sierra 1500?
If yes!
Then you landed at right place.
Here in this article you will find the Top 3 Best upgrades + 3 Bonus Mods that will helps you in boosting your GMC Sierra 1500 Truck's performance level.
After reading this article you will be ready with the combination of Best Mods that will shoots the horsepower, torque and MPGs while maintaining the engine sound and looks of your GMC truck.
This list is totally based upon our research and customer reviews. If you want to add any other mod in this list, Feel free to comment we will add that in this list later on.
So without wasting much time let's start our list of 3 Best Mods/Upgrades that will boost the performance level of GMC Sierra 1500.
Don't Miss to watch: Best way to recondition your old battery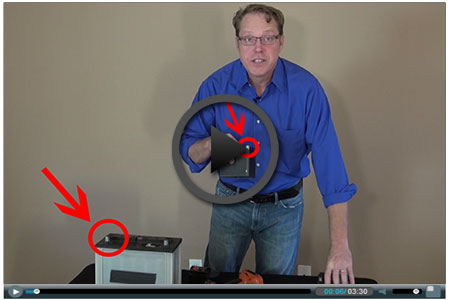 Here we go!
Cold Air intake plays a important role in vehicle performance level.
Basically the purpose of Air Intake is to deliver right amount of air into engine. Cold air intake sucked cold air and mix it with fuel, burnt and exhausted. And as the density of cold air is much higher than of hot air, cold air brings more oxygen and makes more power.
You will see improved performance with more horsepower, acceleration and gas mileage along with good sound by using cold air intake in your vehicle.
Now moving towards our First mod and one of the best air intake that boost the performance level of your GMC Sierra is K&N Performance Air Intake Kit 77-3082KP.
Also Check top 5 Best Cold Air Intake for GMC Sierra 1500 to boost the Performance Level.
Whether to Haul ,tow or climb the stope the K&N Performance Cold Air Intake Kit is your best bet to boost up your performance level of your truck.
Before moving forward let's take a look on manufacturer- K&N Engineering, of Riverside, California, is the inventor and leading innovator of reusable cotton gauze filter technology for automotive applications.
K&N exists as both the sales and brand leader for performance filters, and maintains a stocking catalogue of over 3,500 part numbers, including an extensive line of both factory replacement drop-in filters, FIPK (Fuel Injection Performance Kit) applications, and its line of innovative Performance Gold oil filters.
Built for performance and show utilizing the highest quality components, the K&N 77 Series High-Flow Performance Air Intake is a free-flowing mandrel-bent aluminum tube induction system designed for Trucks and Sport Utility Vehicles.
K&N intake systems replace your vehicle's restrictive factory air filter and air intake housing.
K&N intakes are designed to dramatically reduce intake restriction as they smooth and straighten air flow.
This allows your vehicle's engine to inhale a larger amount of air than the OEM air filter assembly. More air means more usable power and acceleration throughout the engine's RPM range.
The filters on these kits are washable and reusable.
Most of the intake kits are relatively easy to install using tools commonly available (see installation instructions).
77-Series air intakes come with K&N's Million Mile Limited Warranty.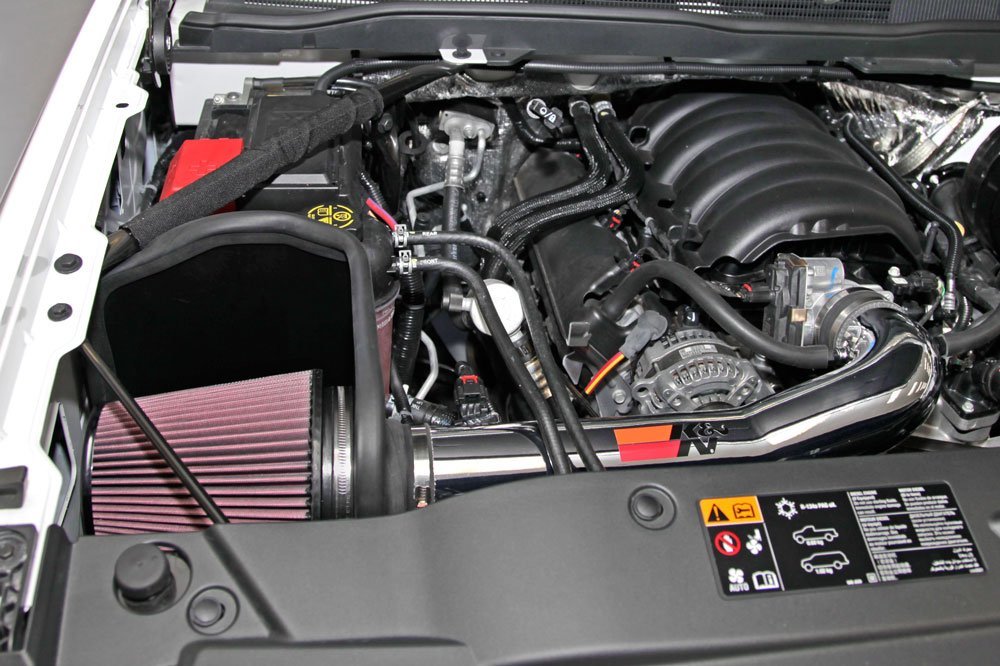 Check out Customer Reviews & Ratings
Key Features
Outburst the flow rate
Estimated horsepower gain of 10.18 HP at 4996 RPM
Designed to improve throttle response and engine sound
Feature an aluminum intake tube in Polished or Gunmetal Gray
Easy to install, usually in 90 minutes or less
Replaces entire factory air intake system
Provided with washable and reusable filters
Lasts up to 100,000 miles before service is required (depending on driving conditions)
---
Programmer and Tuners are both designed to maximize your engine's power output with easy plug n play installation. These will give your truck big boost in horsepower and torque along with helps your engine run more efficiently therefore increasing your MPGs.
While choosing tuner for your vehicle you need to determine exactly what kind of results you wants to achieve with your performance chip. Whether you want horsepower, torque and fuel economy or you want it as speed limiter, tire size, rev limit and also use it as checking and clearing diagnostic cods. All depends upon your need.
So moving towards our 2nd Mod and one of the top rated programmer that boost the performance level of GMC Sierra 1500 is DiabloSport T1000 Trinity Dashboard Tuner and Diagnostic Tool.
Also Check 5 Best Tuners & Chips to Increase Mileage, Efficiency & Horsepower for GMC Sierra 1500.
Featuring automotive products made in the USA, DiabloSport has become a well-known leader in electronic handheld programmers of Engine Control Units for Ford and GM.
DiabloSport Trinity is one of the most advanced devices of its kind on the market featuring full Reflash/Reprogram capability, Advanced Data Acquisition, and Customizable Gauges–all displayed and controlled on a color touch screen and housed in a slim, custom-styled, easy to use device.
For all diesel application, the trinity will come preloaded with at least three tuning levels-
The First one is Towing-You can increase your truck's factory towing capacity with the DiabloSport Trinity tuner as it improves your truck's power by 40-60 HP and an average of 100 Ft/Lbs of torque . This setting is designed to increase drivability while towing.
Second-The Trinity also adds between 60-100 HP and 180-200 Ft/Lbs of torque, with economy gains averaging 2-3 MPG on the highway.
The third tune is the Extreme level-this tune adds anywhere from 100- 185 horsepower and 220+ Ft/Lbs. of torque and is specifically for tearing it up at the strip.
Now coming towards the box, you can get the DiabloSport Trinity unit along with 6-foot ODB-II cable ,Trinity software CD, 6-foot USB to Mini USB cable, suction cup mount, quick start guide, DiabloSport Sticker, warranty.
The Trinity tuner also use for gasoline applications adjusting Idle RPM , Shift points , Mass Air Table . Cooling fan temperature, Spark Advance/Retard, Fuel Tables/WOT Fuel, Raise Speed limited and Raise Rev Limiter.
Thanks to its programmer LED warning lights that can act as a visual gauge alarm for any individual piece of data, or even as a programmable shift light.
With the Trinity tuner you don't need to go out for reading and clearing your trouble codes as the DabloSport Trinity itself act as a diagnostic code reader.
The DiabloSport Trinity tuner can easily download its updates- you just have to enter your information to register the tool on the official website and the DS Downloader takes care the rest.
Check out Customer Reviews & Ratings
Key Features
Preloaded with Three Tuning applications for Diesel vehicles
Available in Towing , Economy and Extreme mode for Diesel vehicles
Adjust Spark Advance/Retard, Fuel Tables/WOT Fuel, Idle RPM , Shift points and more in gas vehicles
Full Reflash/Reprogram capability, Advanced Data Acquisition, and Customizable Gauge
Act as a virtual Guage Monitor/data logging
Reads and clear trouble codes, act as diagnostic code reader
Comes with LED Warning lights
Automatic Online updated
Comes with One-year Warranty and 30- Day Guarantee
---
Never chained down your beast with restrictive stock equipment. Rather set it free and unleashes every pinch of power it can pump out.
The best way to free your ride and experience the high-speed difference is to install aFe Twisted Steel Headers along with Y pipe.
aFe Twisted Steel heads basically are TIG or MIG- welded by certified craftsmen for race proven strength and durability. TIG-welding provides the strongest welds reducing stress cracks. aFe headers are designed to increase exhaust velocity and increase usable torque. This results in a more aggressive throttle response and increased passing power.
It is one of the best way and ultimate exhaust upgrade to boost performance level by adding astounding +12 horsepower and +13 lbs x ft. of torque.
Constructed out of 16-gauge, 1-3/4″ mandrel-bent 304 Stainless Steel for maximum durability, aFe Twisted Headers designed with 4-to-1 formed collectors which decreases turbulence and increases air velocity for improved air flow.
Each tube is cut to the optimal length for true pulse control technology and mandrel bent which improves flow by virtually eliminating all restrictions.
The tubes extend all the way down to the top of the flange and merged with Y-pipe that utilizes a mitered merge collector to eliminate dead space that can cause turbulence and hinder flow.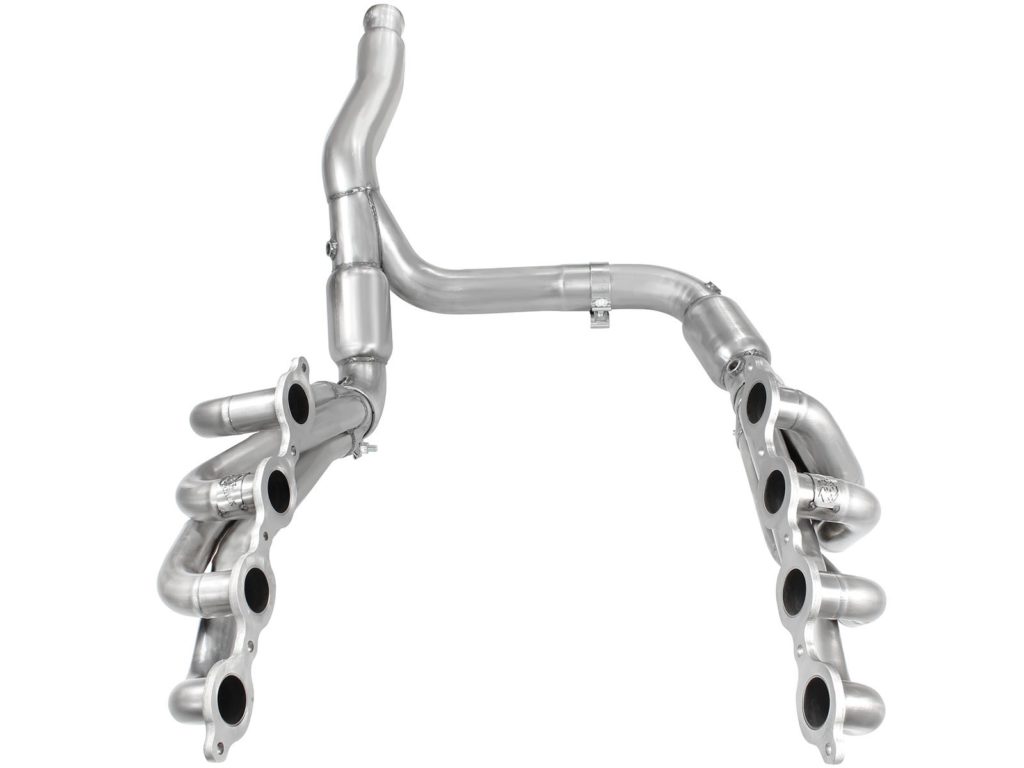 This y-pipe is designed using 3″ to 3-1/2″ transition and it utilizes Dual high flow catalytic converters which gives maximum flow.
For a leak free fit, aFe Headers comes with high quality OE style 3/8″ to 1/2″ flanges and band clamps that are used for a complete all around sealing surface with no modification needed.
Manufactured in USA the performance header and y-pipe are backed by limited lifetime warranty and are designed to be a true bolt on system with no cutting or modifications required.
Also Check 5 Best Performance Exhaust Systems for GMC Sierra 1500 You surely want to buy
Key Features
aFe Power 48-44005-YC Twisted Steel Header and Y-Pipe is custom designed for GMC Sierra 1500.
Added an astounding +12 horsepower and +13 lbs. x ft. of torque
Free- Flowing and Restriction free large pipe designs
True formed (headers) and mitered (y-pipe) merge collectors eliminate dead zones for improved flow
100% hand MIG-welded construction ensures optimal strength and durability
Optimized tube lengths and 3/8″ thick CNC laser cut flanges
Incorporates high-Flow, 400 cell catalytic converters for improved flow
Easy, no-hassle bolt on installation with no cutting or modification required.
Street legal in 48 States
Backed by lifetime warranty.
---
Aditional Bonus 3 Upgrades
3 Others Upgrades/Mods that will Also help you in Boosting Performance
Apart from above listed 3 best upgrades, there are other mods also that will also proves to be best combination and will surely helps in boosting the overall performance to next level.
Don't just go with our words, try it and then know it yourself. It will sure that you will never regret after that..These modifications will improve the driviablity and performance in one way or other and are going to be best partner for your beast.
So, without wasting more time let's move towards the bonus Upgrades.
An intercooler, or "charge-air cooler", is an air-to-air or air-to-liquid heat exchange device used on turbocharged and supercharged (forced induction) internal combustion engines to improve their volumetric efficiency by increasing intake air-charge density through isochoric cooling.
Here we're talking about heat exchanger which is basically a intercooler only. Basically, Heat Exchanger uses air from the atmosphere, flowing over and around a lot of finned tubes to remove heat from the intake air charge which means it reduce the temperature of the air that has been pressurized by the supercharger/turbocharger that is going through the intake tubes.
In layman terms, a heat exchanger is a device designed to efficiently transfer or "exchange" heat from one matter to another. When a fluid is used to transfer heat, the fluid could be a liquid, such as water or oil, or could be moving air.
When you use air-to- air heat exchanger, cooler air will be directed towards the tubes that will maximise the cooling effect and ultimately create impact on the performance of the vehicle.
So, upgrade your GMC Sierra 1500 with universal fit Edelbrock HEAT EXCHANGER. You can choose as per your truck specification and other measurement details.
Whether to use your Sierra in performance mode or in off-road mode to use it especially for towing purpose, you will need a device that will let you switch between these modes very quickly and easily.
This throttle Optimizer is the perfect mod that offers fully customizable control over your vehicle's throttle response.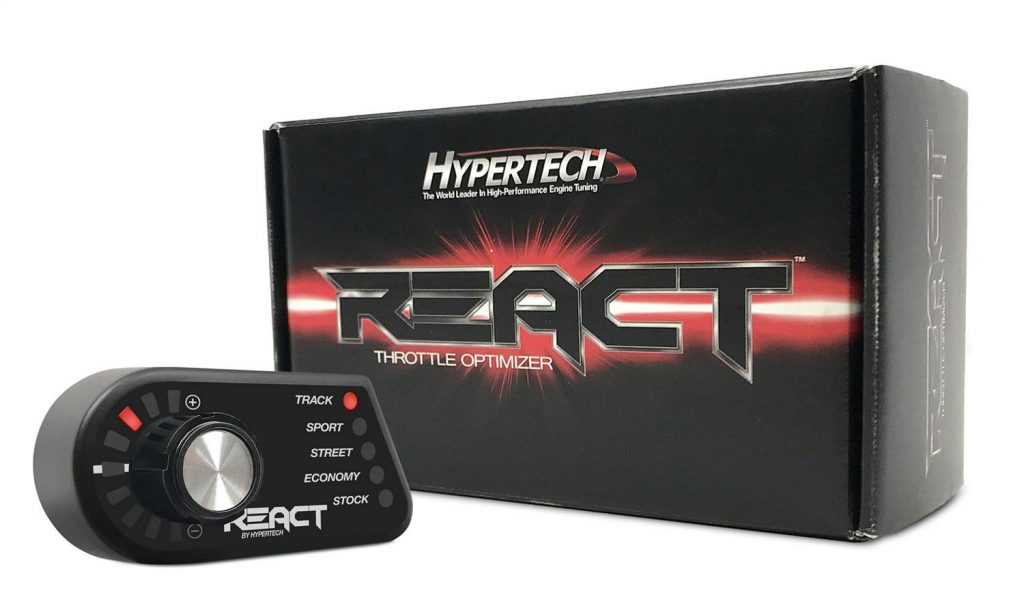 The simple control knob that allows you to switch between multiple modes and control the throttle intensity of each mode on-the-fly.
So, by using this, you will totally eliminate the hassle of switching and adjusting throttle response as per the driving needs.
The React throttle optimizer offers plug and play functionality and has capability to adjust automatically as per the driving needs without any need of disassembly.
You will easily manage fuel with this throttle optimizer as it comes with three modes.. Performance mode (where throttle is adjusted to obtain maximum performance or economy with less response) , Tow Mode (where throttle is adjusted for maximum performance and response) and last is, Off-Road Mode ( where more power and acceleration part is considered while adjusting throttle).
If you're looking to improve drivability without putting any extra tuning mods, then The Sprint Booster is a perfect alternative for you!
The best thing about this upgrade is -you can easily use it with or without other tuners/programmers due to its ability to work independently from other modifications.
Basically Sprint Booster modifies the signal between the accelerator pedal module and the ECU. The improved signal encourages the throttle to open "more" than what the stock signal was providing at a given pedal position. The end result is the idle-to-full-throttle pedal travel is reduced.
Sprint Booster basically makes your truck "feel" more powerful because the given pedal input produces greater throttle opening.
Easy and quick installation, this performance mod is one of the perfect and effective upgradation for your truck.
---
Apart from these mods there are other basic upgrades also that you can add in your list that will create noticeable increase in performance while increasing the life of your Sierra truck directly or indirectly.
It's best practive to keep oil filter clean on regular basis to increase it's life . Choose wisely and get the best upgrade for your beast.
Conclusion
We hope you enjoyed the article 3 Best Performance Mods for GMC Sierra 1500| Best Upgrades/mods to Boost Performance to its entire bits.
We do hope that this article helped you in making a definitive choice when it comes to upgrading your GMC Sierra 1500 and unleashes every pinch of its power.
If it really helped you,we'll be glad if you could share this article on social media services like Google+,Twitter,linkedin,Stumple Upon and Facebook using the Sharing buttons on the Top and End of this articles.
If you have any query Feel free to add you thoughts in the comment section below.
We'll happy to know your views.Do expect a quick reply.
Stay tunned for more updates.Thank You.
Best Combination of Mods that will boost performance to next level
PROS
High performance Increase
Top Pick
Best Buy for buck
Perfect for every driving condition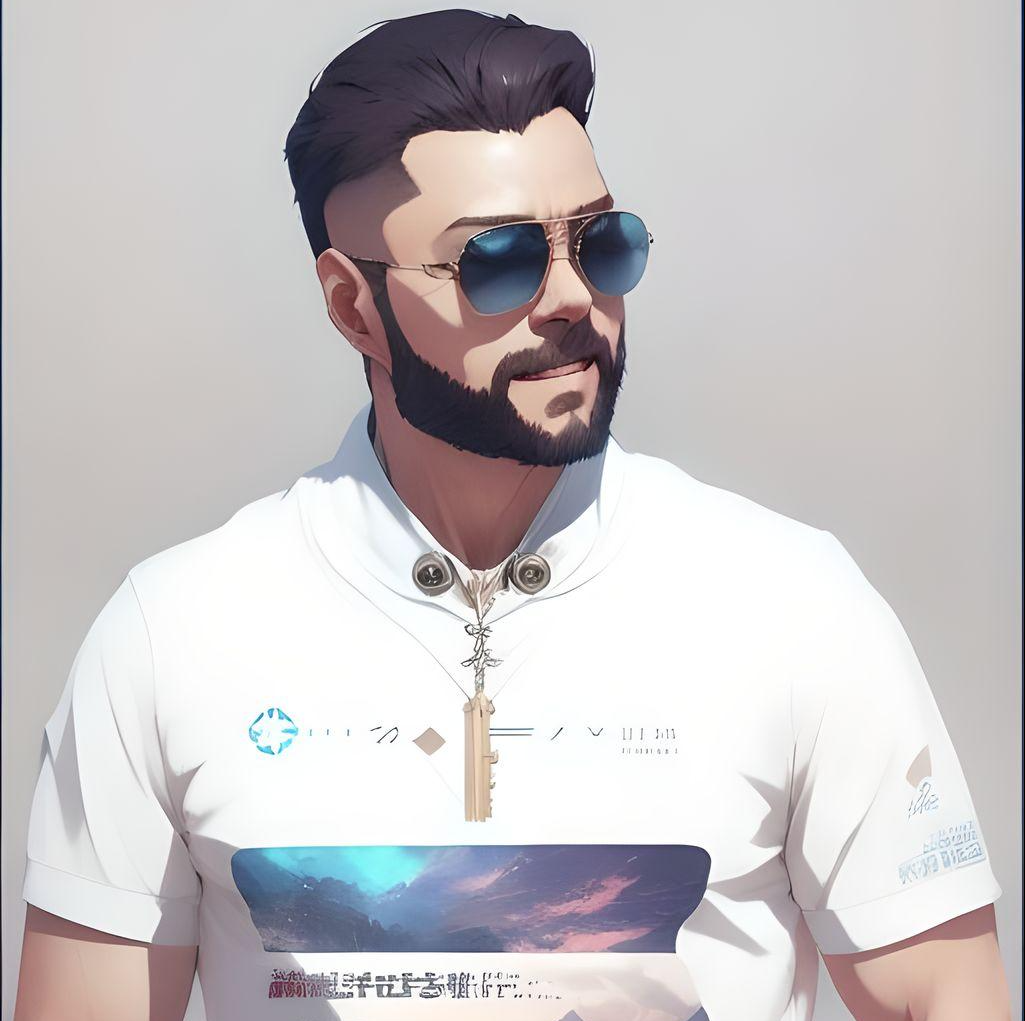 Vicky Dwaj, Founder and CEO of TrucksEnthusiasts ,  is an automobile engineer passionate about pickup trucks and accessories. Follow his journey to discover the latest trends in off-road accessories, cars, and truck parts.