Top 3 Best ways to Boost Performance of Chevy Silverado 1500| Best Mods/Upgrades Combination
Are you a proud owner of Chevy Truck and looking for best mods and upgrades to boost your beast's performance?
If yes!
Then you come at right place.
Here in this article you will find the Top 3 Best Mods and upgrades that will helps you in boosting your Chevy Silverado Truck's performance level.
After reading this article you will be ready with the combination of 3 Best Mods that will shoots the horsepower, torque and MPGs while maintaining the engine sound and looks of your Chevy truck.
This list is totally based upon our research and customer reviews. If you want to add any other mod in this list, Feel free to comment we will add that in this list later on.
So without wasting much time let's start our list of 3 Best Mods/Upgrades that will boost the performance level of Chevy Silverado 1500.
Here we go!

Cold Air intake plays a important role in vehicle performance level.
Basically the purpose of Air Intake is to deliver right amount of air into engine. Cold air intake sucked cold air and mix it with fuel, burnt and exhausted. And as the density of cold air is much higher than of hot air, cold air brings more oxygen and makes more power.
You will see improved performance with more horsepower, acceleration and gas mileage along with good sound by using cold air intake in your vehicle.
Now moving towards our First mod and one of the best air intake that boost the performance level of your Chevy Silverado is Airaid 201-285 AIRAID Cold Air Dam Intake System.
You can also Choose from our List of top 5 Best Cold Air Intake for Chevy Silverado to boost the Performance Level.
Whether you want to haul heavy load or used it for towing you'll get all these with the Airaid Cold Air Dam Intake System.
Before Talking about the features let's know about the manufacturer.
Airaid Intake Systems are specifically designed to take full advantage of today's vehicle technology. They are recognized throughout the world as the standard in high-performance intake system upgrades with a price that makes it even more sensible for the motorsports enthusiasts.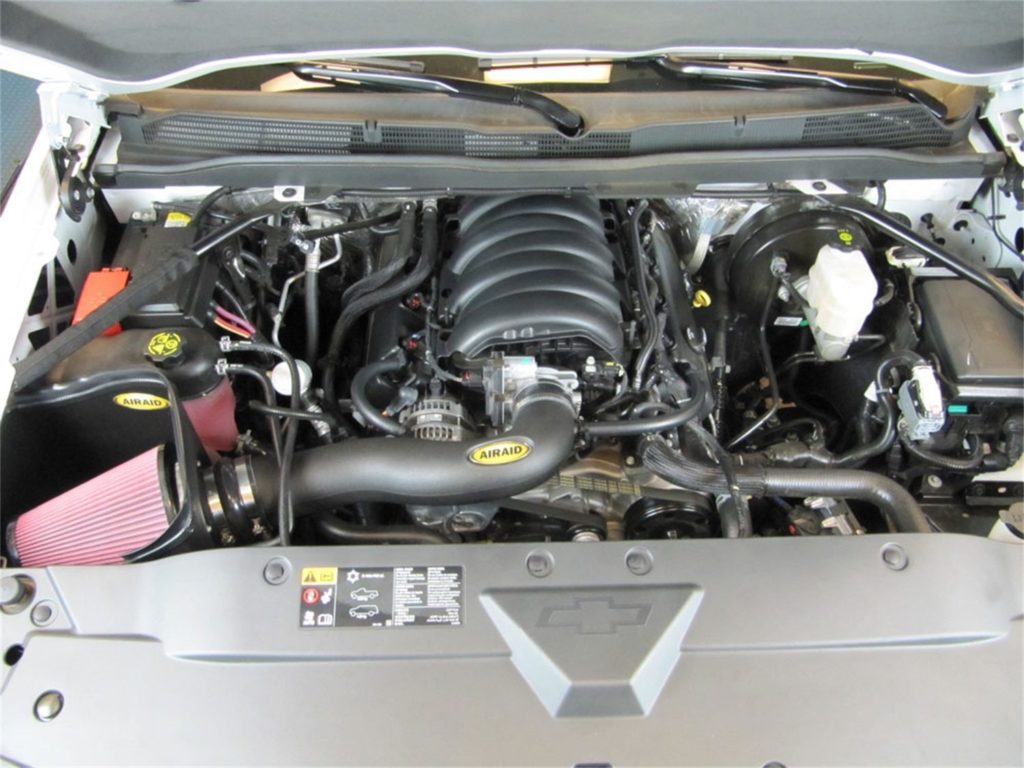 By feeding your engine more air with Airaid Cold air dam intake system you can feel the gain in torque , horsepower and fuel economy of your vehicle.
The intake system retains the original location of the air filter but delivers a big boost with the addition of a huge open-element air inlet protected by Cold Air Dam panels that help to provide a steady, free-flowing supply of cooler outside air into your engine.
The panels mount in the factory air box location and utilize any factory cold air inlet ducts that are present, while adding additional cold air passages to the filter.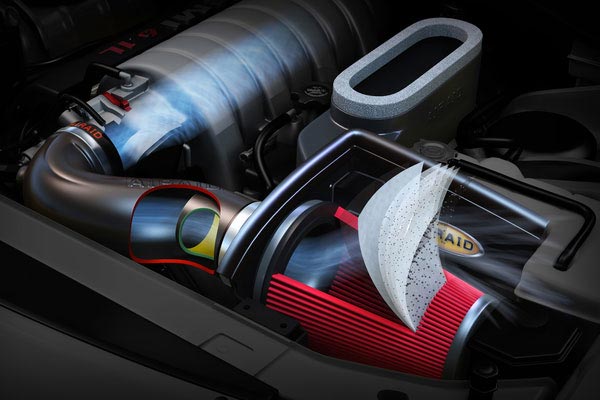 The panels also keep the filter isolated from the hot engine compartment air by sealing to the underside of the hood via blade-style weather stripping.This air box system connects to the factory air intake tube.
Thanks to the reusable and washable dry black air filter that is less restrictive than traditional paper and assures superior filtration.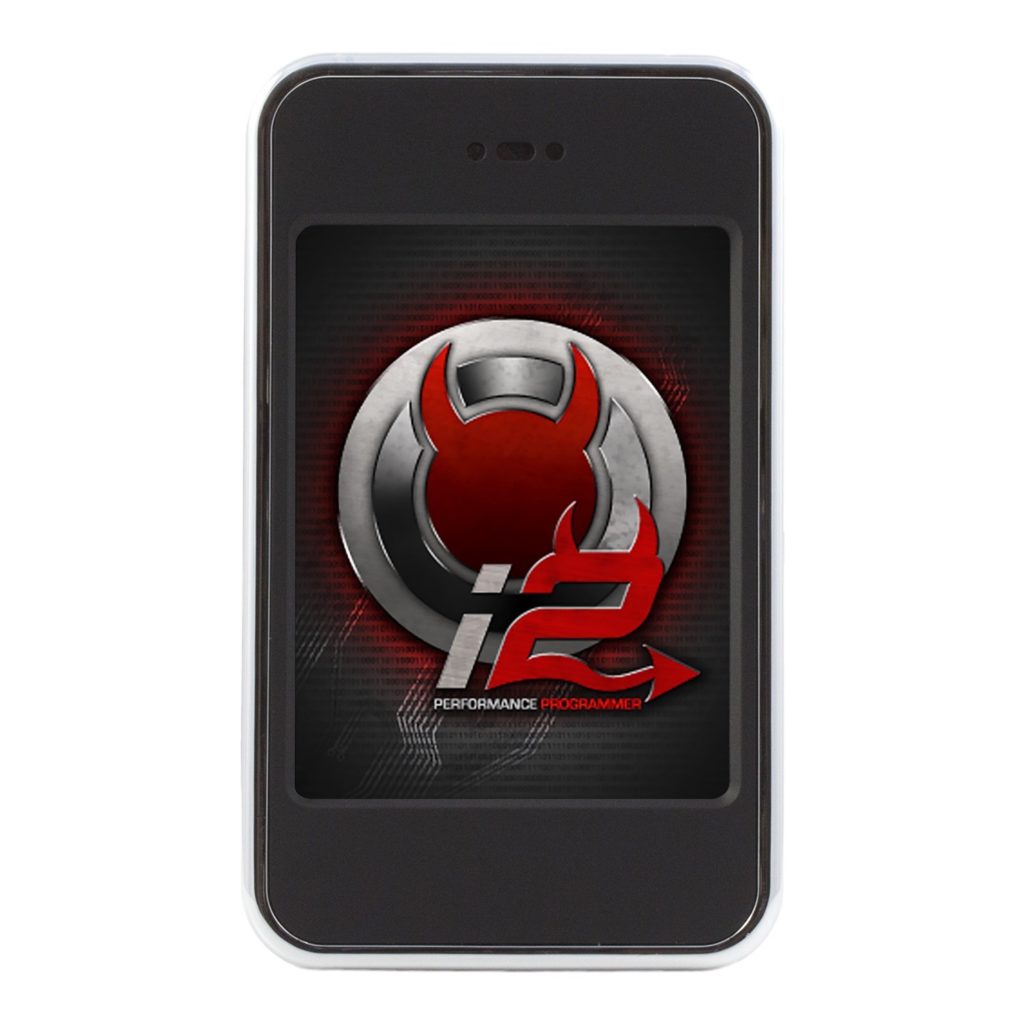 You can install Air Box system easily with simple hand tools in just 30 minutes.
Your Airaid Air Intake system is backed by lifetime warranty.
Check out customer reviews and ratings
Key Features
Boosts airflow results in increased torque, horsepower and fuel economy
Custom designed and engineered to fit in your specific model and make
Cold Air Dam panels block out hot engine bay air
Replaces stock air box and air filter
Comes with Washable , reusable Airaid filter for superior filtration
Installed in just 30 min with simple hand tools
Backed by Lifetime No hassle Warranty
---
Programmer and Tuners are both designed to maximize your engine's power output with easy plug n play installation. These will give your truck big boost in horsepower and torque along with helps your engine run more efficiently therefore increasing your MPGs.
While choosing tuner for your vehicle you need to determine exactly what kind of results you wants to achieve with your performance chip. Whether you want horsepower, torque and fuel economy or you want it as speed limiter, tire size, rev limit and also use it as checking and clearing diagnostic cods. All depends upon your need.
So moving towards our 2nd Mod and one of the top rated programmer that boost the performance level of Chevy Silverado 1500 is DiabloSport I2030 inTune i2 Tuner.
You can also see our list of 5 Best Tuners & Chips to Increase Mileage, Efficiency & Horsepower for Chevy Silverado 1500.
When it comes to get the most out of your truck's upgrade then nothing is more better than DiabloSport I2030 inTune i2 Tuner.
The DiabloSport I2030 inTune i2 Tuner makes your throttle more responsive, optimizes your transmission shift patterns and even adds some bottom-end horsepower to your truck.
The i2 Tuner is loaded with cutting edge performance programs that optimize performance of your truck.
The Diablosport I2030 inTune i2 tuner can check and clear trouble codes, log vehicle data and hook up external sensors.
Moreover the Diablosport inTune i2 tuner comes with vibrant color touch screen with an easy to use interface so you can easily adjust and tune your truck without any difficulty.
No need to be a professional for the installation of the i2 tuner as the i2's Easy Tune Mode takes the guesswork out of tuning your ride by walking you through the installation with just yes/no questions.
So in this way you can add 15+ horsepower and 20+ torque in your truck in minutes without any tools required.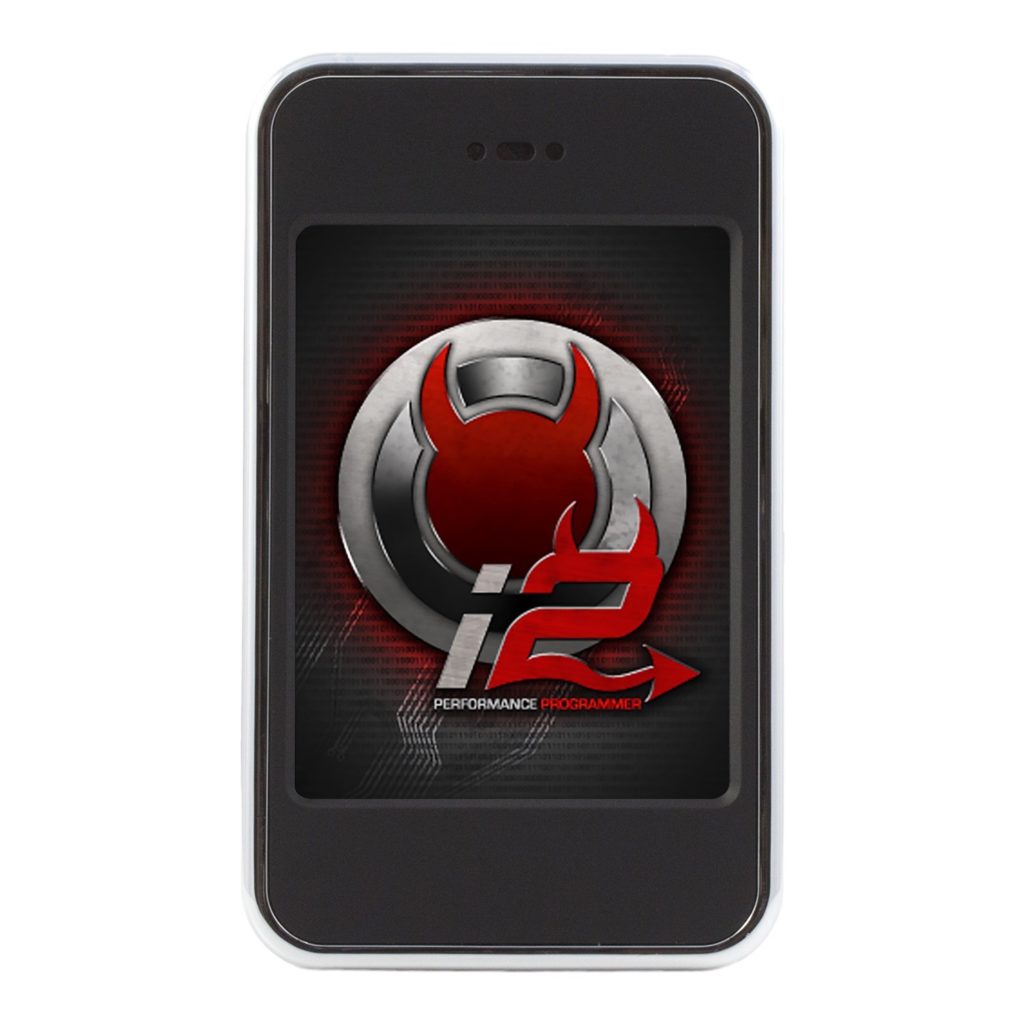 The inTune i2 tuner is easily connected with Wi-Fi so you can install the updates whenever required.
If you have more than one DiabloSport supported vehicle in your driveway, you can purchase additional vehicle tuning licenses that let you tune other vehicles from the same device.
Check out Customer Reviews & Ratings
Key Features
Increases your horsepower up to 15 and torque up to 20
Makes your throttle more responsive, optimizes your transmission shift patterns and even adds some bottom-end horsepower
Comes with vibrant color touch screen with an easy to use interface
Installed in Minutes with no tools required
Connected with Wi-Fi, Windows and Mac OS X
---
Conclusion
We hope you enjoyed the article Top 3 Best ways to Boost Performance of Chevy Silverado 1500| Best Mods/Upgrades Combination to its entire bits.
We do hope that this article helped you in making a definitive choice when it comes to upgrading your Chevy Silverado 1500 and unleashes every pinch of its power.
If it really helped you,we'll be glad if you could share this article on social media services like Google+,Twitter,linkedin,Stumple Upon and Facebook using the Sharing buttons on the Top and End of this articles.
If you have any query Feel free to add you thoughts in the comment section below.
We'll happy to know your views.Do expect a quick reply.
Stay tunned for more updates.Thank You.